Community college polices are frequently being updated. Keep current on the latest bans, free speech initiatives and safety protocols. Learn what schools are doing to increase funding in the midst of widespread budget cuts, determine the best practices to ensure safety on campus and get the latest on school controversies and student rights.
View the most popular articles in College Policies: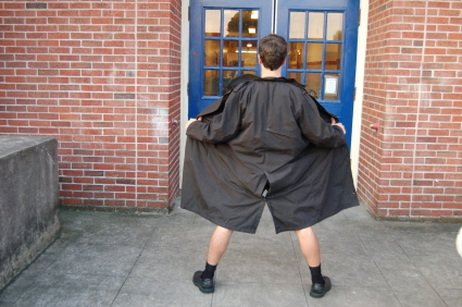 Sex offenders may soon be banned on community colleges. Learn about the community college that has taken this watershed step in preventing children sex offenders from taking classes on campus.
After serving time for their crimes, sex offenders must register their residence, but should more steps be taken to protect society from them? According to a
Michigan community college
, the answer is a resounding yes.
Lake Michigan College
, a community college in Benton Harbor, Michigan, made news recently when it announced that it is banning anyone who is registered as a sex offender of children from enrolling in courses.
The
Chronicle of Higher Education
reports that the college decided to make the new rule after a student who is a registered child sex offender identified himself as such during course registration in October. The college decided not to let the student register and to suspend other students who are registered sex offenders of children. The college identified three currently enrolled students who are also registered child sex offenders by using a public sex-offender registry, and it suspended these three students in February.
Registered Offenders Cannot Attend On-campus Classes
The college has declared that students who are convicted of sex crimes against children are "suspended" from being on the college campuses until they are no longer required to register as child sex offenders and are no longer on probation or parole. Michigan's Herald Palladium notes that under Michigan law, those who commit sex crimes against children are required to register themselves as such for either 25 years or life. Thus, these "suspensions" are more like expulsions.
Registered child sex offenders will still be allowed to take
online courses
through the college.
No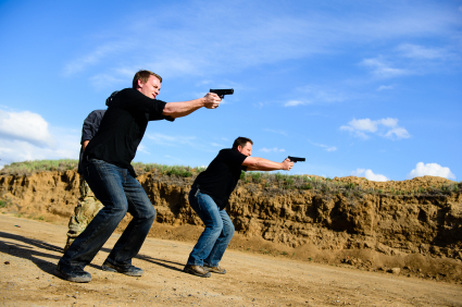 With the growing number of on-campus shootings, some states are debating whether or not community college instructors should carry concealed weapons on campus. Learn about both sides of the heated debate.
In the last decade, college campuses have become the crime scene for too many violent shootings. From the University of Arkansas and Virginia's Appalachian School of Law to Arizona Nursing College and Virginia Tech, dozens of students, professors, and deans have been killed or wounded by gunmen. In the last five years, 35% of American college campuses have experienced at least one gun incident, according to the Brady Campaign to Prevent Gun Violence.
The Current Law
The Gun-Free School Zones Act of 1990 currently makes it illegal for anyone to carry a gun in a school zone, which is on campus or within 1000 feet of a school. State legislators reviewing pro-gun laws are considering revoking gun-free school zones, allowing permit holders to bring firearms onto campus. Proponents rhetorically argue, "Why can't people protect themselves on campus, just like they do throughout the state?"
Proponents of Concealed Weapons on Campus
The supporters of the proposed legislation argue that allowing instructors to carry concealed weapons would keep
campuses safer
, giving the potential victims an ability to defend themselves against shooters.
Right-to-Carry Laws Decrease Violent Attacks
Proponents argue that allowing concealed carry on campus prompts would-be attackers to think twice about shooting, thus decreasing the probability of a violent attack.
According to economist Dr. John Lott in his book More Guns, Less Crime, and the Bias
Amidst today's state budget crises, community colleges are looking for ways to cope with reduced budgets - often at the cost of students' pocketbooks.
While
students enroll in community college
across the country in record numbers, these same campuses are simultaneously facing drastically reduced budgets. Because community colleges receive a large portion of their funds from the state, community colleges in states that are experiencing budget crises are hard hit financially. From
California
to Maryland, two-year institutions are skating on thin ice financially, and the
students are feeling the toll
of their states' budget crises.
California: Students Paying More as Community Colleges Deal with Overcrowding
In July 2009, California governor Arnold Schwarzenegger cut funding to the state's community colleges by $812 million, writes Dean Murakami in Perspective, the quarterly publication of the Community College Council of the California Federation of Teachers.
Unfortunately, the situation gets worse. Over $1 billion of the budget for January to June 2010 is being deferred until July 2010, the next fiscal year. Murakami writes that this deferral means that many districts will struggle to
pay their employees
and meet other institutional costs. Additionally, the Community College Council is concerned that the deferred money may end up being cut in order to balance the 2010-2011 budget.
Students at California's community colleges are feeling the direct results of this budget crisis.
Student fees
have increased to $26 per unit, and classes and programs are being cut as community colleges scramble to make ends meet with their newly reduced budgets. As Murakami puts it, "Students will be paying more to find fewer classes."
Meanwhile, there are a large numbers of students
Learn about the innovative programs, curriculum, and parades that community colleges are creating to prevent drunk driving on campus.
Each day, 36 individuals in the United States die from drunk driving, and another 700 are injured. In 2006 alone, nearly 13,500 individuals died in alcohol-impaired accidents, equivalent to one-third of all traffic accident deaths in total, according to the
Centers for Disease Control and Prevention
.
The college student population, unfortunately, accounts for a disproportionate amount of these tragic statistics. In 2001 alone, more than 1,700 college students were killed in alcohol-involved incidents, and 80% of these cases involved drunk driving. In the same year, more than 31% of college students admitted to drinking and driving, according to
AAA of Southern California
.
Thankfully, community colleges are playing an important role in reducing and preventing instances of drunk driving. Through various substance awareness programs, informative classes, and even volunteer designated driving programs, community college students are being commended for their role in the fight against drunk driving.
Community Colleges Respond against Drunk Driving
While many community colleges have established their own organizations to combat drunk driving, two institutions that have received remarkable praise are University of Nevada, Reno and
Truckee Meadows Community College
. As
The San Francisco Chronicle
reports, volunteers from both schools have collaborated to sign a joint petition to prevent dangerous alcohol and vehicle related incidents. Upon signing the pledge, students volunteer "To serve as designated drivers when wearing free, serial-numbered 'Wolf Tags.'" Over 600 students from the combined schools have agreed to the pledge, and the campuses' Office of Student Conduct distributes the tags to student
Learn about how religious initiatives at community colleges are growing in popularity and how these programs will impact the dynamics on campus.
While mixing religion with education was once reserved for private schools, some community colleges have created faith-based programs for their campuses. These community colleges hope to provide the right environment for students who desire both a comprehensive spiritual and educational experience.
However, many school leaders are cautiously questioning how the more spiritually minded community colleges will fare amidst a diverse population of both "faith based" and non-practicing students across the country.
"Faith Based" Models in Higher Education Institutions
There are over 1,200 higher education institutions that are underpinned by religious denominations, but each "faith based" school can function in a variety of unique ways. For example, as College View further reveals, "The opportunities for spiritual growth vary from school to school—as do the requirements for participation. At some schools, religious services and classes are simply offered…at other schools, participation is required or at least expected."
Students often make their decisions not only on the underlying religious denominations, but also how strictly these religious beliefs structure the campus environment. Students considering a "faith based" school can choose from several types of structural options, including:
Schools that celebrate a religious history dating back to the school's founders. However, these schools may or may not include the particular origin of religion as a major part of their modern-day instruction or campus functions.
Schools that are dedicated to traditional evangelical values, wherein the campus structures their conduct guidelines based on a set of religious beliefs and values. For example, some community colleges affiliate with Southern Baptist, Mennonite, and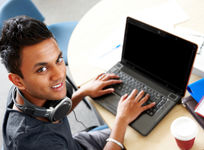 May 26, 2017
Learn how online courses broaden the options of a community college education.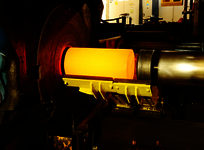 May 20, 2017
Corrosion technology is one of the hottest new industries community colleges are training for. Currently, only a handful of schools offer a program, but the field is open for new graduates.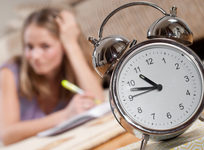 May 20, 2017
A recent report revealed that many California community college students take twice as long to get an associate's degree as is normally required. While community college is less expensive than attending a four-year institution, students who drag out their degree programs lose much of that savings in additional tuition, fees, textbooks, and lost wages. In this article, we examine the reasons why some students take so long to graduate.