Community colleges are coping with major budget deficits, and this section covers how students are being impacted. From local fundraising efforts to federal grants, we'll explore how community colleges are staying afloat despite funding cuts and cost increases.
View the most popular articles in College Funding: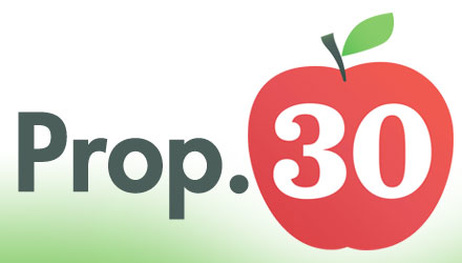 Increased funding thanks to the passage of Prop 30 in California means more classes for community college students in the upcoming sessions for schools across the state.
The
California community college system has been struggling financially
for some time, with state funding cuts totaling more than $8 million since 2008. Schools have been forced to cut back to the bare bones, with some cutting classes and others
raising fees
. The passage of Proposition 30 this November promises some relief for those floundering institutions, and community colleges are wasting no time finding ways to spend the extra dollars they are slated to receive in order to provide students with more classes and services they need to succeed.
What is Proposition 30?
Proposition 30, also referred to as the Sales and Income Tax Initiative, was a proposal by California Governor Jerry Brown to raise revenue for various needs throughout the state. The twofold proposal raised state sales tax from 7.25 percent to 7.5 percent, while also increasing income taxes for those making $250,000 or more. The increases were temporary, with the additional sales tax continuing for four years and the income tax increase slated for seven years.
Of the revenues generated by the Sales and Income Tax Initiative, 89 percent would go directly to California public schools. The other 11 percent would be allotted to the state's community college system. It is estimated that the bill would increase state revenue by $6 billion annually through 2017, and then by smaller amounts through 2019. According to the
Los Angeles Times
, that calculates out to around $210 million in additional funding for the community college system – funds that are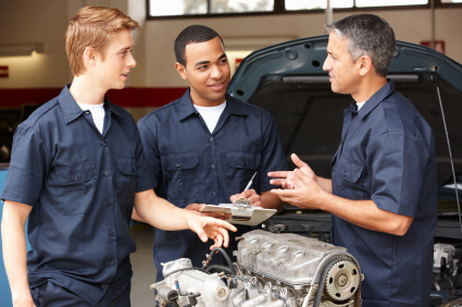 We'll report on more than $500 million in grants coming to community colleges for the promotion of skills development and job training. Who gets the money?
Some community colleges struggling with slashed budgets can rejoice, with $500 million in grants issued to these educational institutions. The grants will be provided through the Trade Adjustment Assistance Community College and Career Training initiative and the U.S. Department of Labor for the purpose of preparing qualified, skilled workers for a variety of in-demand industries. The initiative is part of a larger goal by the White House to expand the role of community colleges in building a workforce in America that is prepared to handle the needs of a
global economy
.
The grants were announced by Labor Secretary Hilda L. Solis, according to a press release at the United States Department of Labor website. A total of $500 million in grants will be issued to community college across the country that have demonstrated the ability to gear training programs to the needs of the area workforce. A total of 297 schools will receive grant funding, either individually or through consortiums. Schools will be allowed to use the funding as needed to expand workforce programs through additional staff, resources and learning materials.
Purpose of Job Training Grants
Solis explained in the
Los Angeles Times
that this funding will be used to restructure the priorities at community colleges across the country. In order to remain competitive in the new global workforce, American students must receive appropriate
training for in-demand fields
that are currently established or still in the development phase. This process requires a partnership between schools and leaders of
President Obama recently announced at Northern Virginia Community College to provide $8 million to boost job training at community colleges nationwide. What does this mean exactly for students?
President Obama
has spent much of his time in office putting the
focus on community colleges
. The President has labeled these schools an integral part of preparing future generations for the global marketplace. Recently, President Obama has taken his pledge to boost community college effectiveness even further, by putting his money where his mouth is. This month, the President announced an $8 billion plan to help train two million workers into
high-paying job
s, using community colleges as the training ground.
The Plan is Unveiled
According to a report in the Houston Chronicle, President Obama announced his new plan on the campus of Northern Virginia Community College. The $8 billion program, dubbed the Community College to Career Program, is designed to help community colleges and local businesses partner together to provide training in the industries that need highly skilled workers. Some of the industries that will be the focus of the program, according to USA Today, include health care, clean energy and information technology.
"An economy built to last demands that we keep doing everything we can to help students learn the skills the businesses are looking for," President Obama was reported saying in the Houston Chronicle.
The plan has been applauded by many in the community college system and business community, but members of Congress have voiced serious concern over where the $8 billion will come from to fund the program.
How the Money would be Used
The $8 billion fund would become a part of the
Explore a proposal by the governor of Massachusetts to coordinate the state's 15 community colleges. There are strong feelings on both sides of the issue to consider.
What Patrick Proposed
In his address, Patrick emphasized the important role community colleges play in helping Massachusetts residents land jobs in fields that are looking for more workers. However, he asserted that the community colleges in his state could be going much further in helping match those looking for work with the industries looking for trained employees.
A $1.25 million donation to Cape Cod Community College will greatly expand the dental hygiene program for the school. This is particularly important since it is not only the only dental hygiene program within a 50-mile radius; it is also serving the needs of the low-income and uninsured members of the community.
When community colleges partner with businesses in the community, it can benefit students and residents alike. Never has that been more true than at
Cape Cod Community College
, where the dental hygiene program meets a need for dental care in surrounding communities, as well as employment opportunities for the students that complete the program. Recently, the school received a huge boost to its program capabilities, thanks to a generous gift from a single benefactor and the help of at least one business in the community.
Cape Cod Community College's Dental Hygiene Program
According to the Barnstable-Hyannis Patch, the fully-accredited dental hygiene program at Cape Cod Community College is the only one of its kind within a 50-mile radius. Currently, the competitive program boasts a large training area filled with 14 dental chairs and a bevy of dental tools students will need to learn how to use to work in their chosen field. Manning those chairs are 42 students each year, preparing for lucrative, stable positions within the dental industry. Students run the gamut from high school graduates moving directly into the program to older adults looking for a career boost or change.
While the school's program is well-acclaimed within the dental community, the college also knows it could be doing much more to serve those in surrounding areas with high quality dental care. More students could be trained if the facilities could be expanded to accommodate additional classes. Also, in light of the
accreditation
review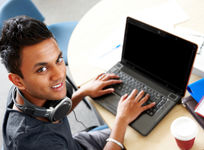 May 26, 2017
Learn how online courses broaden the options of a community college education.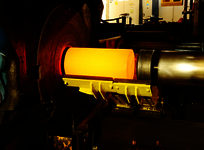 May 20, 2017
Corrosion technology is one of the hottest new industries community colleges are training for. Currently, only a handful of schools offer a program, but the field is open for new graduates.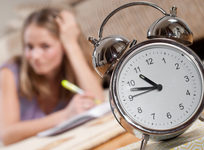 May 20, 2017
A recent report revealed that many California community college students take twice as long to get an associate's degree as is normally required. While community college is less expensive than attending a four-year institution, students who drag out their degree programs lose much of that savings in additional tuition, fees, textbooks, and lost wages. In this article, we examine the reasons why some students take so long to graduate.