Community college polices are frequently being updated. Keep current on the latest bans, free speech initiatives and safety protocols. Learn what schools are doing to increase funding in the midst of widespread budget cuts, determine the best practices to ensure safety on campus and get the latest on school controversies and student rights.
View the most popular articles in College Policies: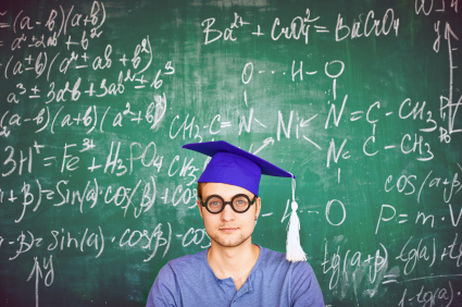 In the face of a budget crisis, Nevada community colleges are seizing the opportunity to make sweeping changes in their system, from requiring a high school diploma to changing the formula used to determine tuition and fees. Will other states follow suit?
Nevada has traditionally had one of the most liberal enrollment policies for students who want to attend community college. Until recently, students did not even need a
high school diploma or equivalent
to take classes at one of these institutions. However, booming enrollment and low
graduation rates
have forced these schools to take a second look at their admission requirements. In addition, Nevada community colleges are seizing the opportunity to restudy how they calculate tuition and fee rates for each academic year.
Diploma Now Required
According to a brief report in the Houston Chronicle, about half of all the college students in Nevada attend one of the state's community colleges. At the College of Southern Nevada, there are around 44,000 students currently enrolled. However, the president of CSN, Michael Richards, said that of that number, only about nine percent graduate from college each year. Richards asserts that in order to make community college students more successful, they need to be better prepared for the rigors of higher education.
"It's not about limiting access," Sheehan told the Review-Journal. "It is not about being punitive. It is not about denying access to career changers."
The new requirement was adopted by the higher education system's Board of Regents, at the prompting of community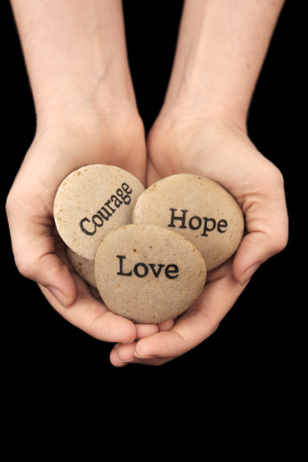 Learn about the number of colleges joining the President's Interfaith and Community Service Campus Challenge, which was introduced by the White House this past spring.
In March, President Obama put out a call to community colleges, universities and theology schools to come together despite their diverse faiths to make their communities a better place. Since the initial call went out from the White House, more than 240 schools have answered the challenge – a much larger number than the administration originally planned for. This movement has a twofold purpose; first, to cross religious lines and
promote religious tolerance for college students
across the country. The second purpose is to
work together as a community
to help those in need and
protect the environment
. With a growing population of postsecondary institutions jumping on the Interfaith and Community Service Campus Challenge, it appears that the White House might get its wish on both counts.
What is the Interfaith and Community Service Campus Challenge?
According to a report at WhiteHouse.gov, the Interfaith and Community Service Campus Challenge serves the ultimate goal of President Obama to emphasize faith and community involvement as a means of building understanding between diverse communities and contributing to the common good. As the President said in his address when he announced this challenge, "For over 200 years, Americans of all faiths have come together, put their shoulders to the wheel of history, and made this country what it is today. And I know that as we go forward, it's going to take all of us – Christian and Jew, Hindu and Muslim, believer and non-believer – to meet the challenges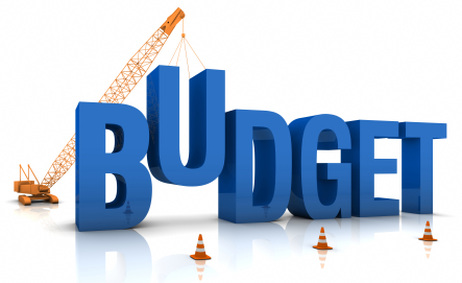 Learn about a number of grants coming into community colleges across the country to help with budget shortfalls that have resulted from the Great Recession.
Since the
Great Recession
began a few short years ago, budgets have been a concern for community colleges, with less money coming in from their states. This problem is exacerbated by the unprecedented
influx of students
, from
displaced workers
seeking new training to
high school graduates
who can no longer afford a four-year university. Fortunately, some community colleges are seeing financial relief, as grants come in from a wide range of resources. We'll take a look at some of the grants community colleges are receiving for the upcoming school year.
Grants Given to Ivy Tech for the Benefit of Military Students
Ivy Tech is the big winner in the grant offered to Indiana colleges by the Military Family Research Institute at Purdue University. This community college received more than a half-million in funding from the foundation. The money was awarded based on Ivy Tech's efforts to enhance services for student service members, veterans and their families, according to a report at Inside Indiana Business.
The money is offered in 12 separate grants that will go to many of the Ivy Tech campuses across the state. The funds will be used for the following:
The development of a podcast that will be used to educate students and faculty and create a supportive environment for veterans
Enhancement of relationships between with community agencies that work with the military population, such as WorkOne and Veterans of Foreign Affairs
The creation of a "Boots to Suits" program to help veterans transition to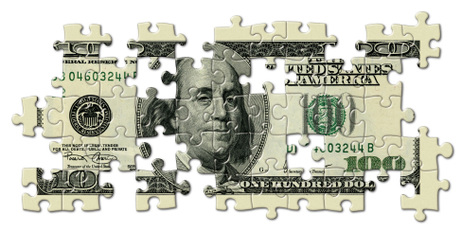 The economy continues to put community colleges between a rock and a hard place, with many making drastic budget cuts and raising tuition fees.
The
economic downturn
has made its presence felt throughout the country, as families and businesses are forced to tighten their belts and make difficult decisions about their spending habits. Community colleges are facing the same challenges, as
severe budget cuts
have forced many schools to make choices in staffing, degree programs and enrollment.
As the deadlines for finalizing next year's budgets are looming for many schools, we'll take a look at what some of the community colleges across the nations are forced to do to make ends meet.
Cayuga Community College Hiking Tuition Rates
The
Cayuga Community College
Board of Trustees recently approved their latest budget for the upcoming academic year. According to a report at
AuburnPub.com
, the new budget will include a hefty
tuition hike
, as well as a request for additional funding from Cayuga County. The tuition increase will be a significant 7.25 percent jump, after tuition was not raised at all during the previous academic year. This amount translates to a $260 increase, with full-time students now paying $3,820 per year and part-time students paying $150 per credit hour. College officials are predicting that the federal Tuition Assistance Program (TAP) will cover the increase for about 75 percent of the students that are currently receiving TAP.
Not everyone was in favor of the tuition increase. Board president John Camardo and board secretary Jane Bowen both voted against the rate hike. Bowen told AuburnPub.com her concerns about the economy made her hesitant about raising tuition.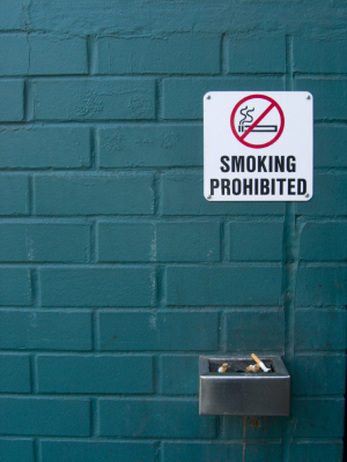 More and more community colleges are jumping aboard the smoke-free train. Learn about many campuses going smoke free this year and even potential legislation banning smoking on campuses across a state.
Smoking has been banned in many public places today, from office buildings to restaurants. Now, more and more college campuses are leaping on the smoke-free bandwagon in hopes of creating environments that are cleaner and
healthier
for their students and staff. Even those that had no-smoking policies inside their buildings are now moving outdoors to the college quads and walkways to ban the habit there as well. We'll take a look at a number of community colleges across the country that are saying no to smoking on campus.
What the American College Health Association has to Say
The American College Health Association (ACHA) is an organization that provides advocacy, education and communications to promote the health of college students and staff across the country. In 2009, the ACHA released a position statement on tobacco use at college and university campuses. According to the
statement
, ACHA acknowledges the Surgeon General's assessment that tobacco use of any form is a significant health hazard.
In light of this assessment, the ACHA has issued a No Tobacco Use policy and encourages college campuses to enforce a smoking ban in both indoor and outdoor areas. To that end, many community colleges are now adopting
no smoking policies
that are consistent throughout the entire college campus, both indoors and out. Colleges that did provide areas for smokers in the past are now doing away with those locations and requiring students to actually leave the campus grounds completely before lighting up.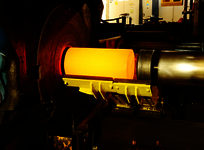 May 20, 2017
Corrosion technology is one of the hottest new industries community colleges are training for. Currently, only a handful of schools offer a program, but the field is open for new graduates.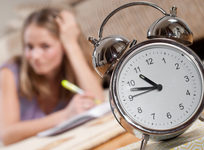 May 20, 2017
A recent report revealed that many California community college students take twice as long to get an associate's degree as is normally required. While community college is less expensive than attending a four-year institution, students who drag out their degree programs lose much of that savings in additional tuition, fees, textbooks, and lost wages. In this article, we examine the reasons why some students take so long to graduate.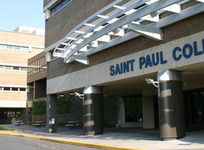 May 20, 2017
We take a look at the latest annual college rankings from Washington Monthly, which provide a list of the top community colleges in the country as well as four-year schools.