Changes Coming to Nevada Community Colleges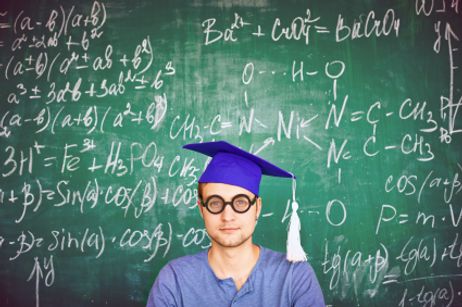 In the face of a budget crisis, Nevada community colleges are seizing the opportunity to make sweeping changes in their system, from requiring a high school diploma to changing the formula used to determine tuition and fees. Will other states follow suit?
Nevada has traditionally had one of the most liberal enrollment policies for students who want to attend community college. Until recently, students did not even need a
high school diploma or equivalent
to take classes at one of these institutions. However, booming enrollment and low
graduation rates
have forced these schools to take a second look at their admission requirements. In addition, Nevada community colleges are seizing the opportunity to restudy how they calculate tuition and fee rates for each academic year.
Diploma Now Required
According to a brief report in the Houston Chronicle, about half of all the college students in Nevada attend one of the state's community colleges. At the College of Southern Nevada, there are around 44,000 students currently enrolled. However, the president of CSN, Michael Richards, said that of that number, only about nine percent graduate from college each year. Richards asserts that in order to make community college students more successful, they need to be better prepared for the rigors of higher education.
"It's not about limiting access," Sheehan told the Review-Journal. "It is not about being punitive. It is not about denying access to career changers."
The new requirement was adopted by the higher education system's Board of Regents, at the prompting of community college presidents around the state. The four schools in the Nevada community college system now have one year to create alternative routes for college for students that did not finish high school, according to the terms of the new policy set forth by the board.
Additional Recommendations Made
In addition to the new policy on a high school diploma requirement, the board also took a look at a controversial report issued by a task force created to look at how to improve the Nevada community college system. The task force issued 10 possible recommendations that could change – and possibly improve – the state of higher education in the state. Some of the recommendations include a revamping of
remedial education
and
outsourcing online education
to another company.
"All 10 of these recommendations are interesting," president of
Western Nevada College
, Carole Lucey, told the Review-Journal. "Some of them make me very uncomfortable," Lucey added, quickly pointing out that discomfort is not necessarily a bad thing, and a major overhaul of Nevada's education system is necessary at this time.
The report has been approved by the Board of Regents, but that does not mean they are required to implement any of the changes listed on the report. Instead, the board plans to explore each of the 10 recommendations to determine their practicality, feasibility and benefits before determining which changes to make.
Tuition Rates Formula Set to Change
Another major change coming to Nevada community colleges is to the formula used to set
tuition and fee rates
every year. Last year, the board was satisfied with merely tweaking the current formula to allow community college to raise their prices, which basically consisted of calculating national tuition rates into the formula, rather than regional ones. However, this year, the entire formula has been suspended, and the Board of Regents that governs the community college system in the state is starting all over with a brand new formula.
To study the best formula for setting tuition and fee rates, the state's higher education chancellor, Dan Klaich, is planning to appoint a committee consisting of representatives from community colleges and universities, parents and students. The committee will be called the Committee to Study Access and Affordability. The primary job of the committee will be to look at the old formula for determining tuition rates, which some said was too complex, and find a new system that will take into account the overall needs of the higher education system in Nevada.
"Tuition and fee policy in my opinion should be written in a way that addresses the goals of the system and the goals of the state," Klaich told the
Review-Journal
.
The process will involve incorporating a review of current fees and increase, while taking the average income levels in Nevada into consideration. The committee should also consider how to accommodate participation by
low-income college students
to ensure that enrollment in college continues to increase across the state. Klaich has said that the committee he forms should be prepared to present a set of recommendations to the Board of Regents before the next budget goes before state lawmakers next year.
Aimee Riley, chairperson for the Nevada Student Alliance, told the Review-Journal she would like to see more student participation in the process of setting tuition and fee rates. Riley said adding students to the committee will ensure that pricing in select areas, such as individual course fees, would be reasonable. Riley added that including students in the process would keep expenses focused directly on student interests, rather than on other areas of higher education.
Big changes are coming to the community college system in Nevada, and the hope is that the changes on the horizon will improve the standards of higher education in the state overall. By preparing students for the rigors of college coursework and finding a fair formula to set tuition and fee rates, Nevada is working toward a system of higher education that will benefit more students and businesses within the state.
Many students enroll in community college with the intent of transferring to a four-year school. Of those who do, many succeed, and yet traditional colleges and universities continue to overlook them. Read on to learn more about why more community college students don't transfer schools and to receive some tips for making the transfer yourself.
Community college is the only option for many students who either can't afford a traditional four-year university or who need a more flexible school environment. Just because community college is different, however, doesn't mean that its students matter any less. The Aspen Prize exists to encourage community colleges to do more for their students and to continually strive for improvement.
Living with roommates is part of an authentic college experience, but is it an option for community college students? Read on to learn about housing options in community college and to learn how to survive the year with roommates.