Cursing in the Classroom: Professor Ousted for Swearing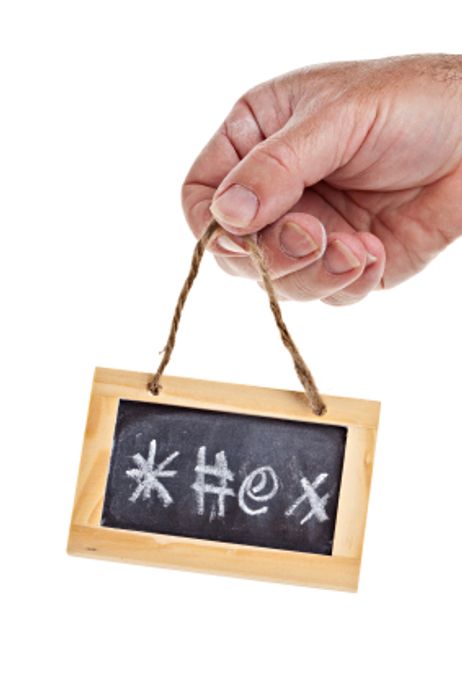 In a Hawaii community college philosophy course, a professor used profanity to get students' attention and inspire independent thought, but the efforts may have backfired.
Philosophy courses are designed to make students think, challenge their beliefs and help them arrive at theories and dogmas that will support them throughout life. One professor in Hawaii uses a rather colorful means of jumpstarting the process in his philosophy courses at
Hawaii Community College
. He throws a few expletives into his first few lectures
in hopes of getting
students to sit up and take notice
– and to think for themselves. However, his out-of-the-box teaching style may have lost him his job.
About the Professor
According to a report at Inside Higher Ed, Daniel Petersen has been teaching philosophy courses at Hawaii Community College and at the University of Hawaii at Hilo for 21 years. He begins his classes with the phrase, "Shit happens," to introduce the idea of free will and determinism. Petersen says his approach grabs the students' attention in the first few moments of the class, and it tunes them into the subject matter so they engage more readily.
"I do what I do to wake students up," Petersen told the
Star-Advertiser
. "It makes them stand up and take notice. I know many of them are very religious. It makes them sit up and think a bit. But I've never sworn at a student." Petersen emphasizes that he has never directed his profanity directly at a student, but has used a smattering of four-letter words in the context of his lectures for this precise purpose.
The Complaint
Petersen's approach apparently offended at least one student last year. This student shared her concerns with her father, Timothy Jahraus, who wrote a letter of complaint to the school. In the letter, Jahraus told the college that her daughter dropped the course as a result of the teacher's lecture style. He added that the college should have concerns of their own about this professor.
"Instructors, people in an authority position, with influence and power over their students, have no right to use profanity in the classroom. It demonstrates a paucity of verbal ability and a total lack of respect for the students he instructs," Jahraus wrote in his letter.
The Response
The community college responded to the letter by asking Petersen to stop swearing in class. They provided the professor with a copy of the complaint letter, which he promptly posted on the classroom website for the rest of the class to see. The original posting was done at the request of students, according to Petersen, and the college has since removed it from the website.
Petersen also refused to change his teaching style, including the elimination of profanity from his lectures. A series of debates between the professor and the college ensued, which resulted in Petersen resigning his post with the complaint that he could no longer effectively teach with the ultimatums the college was placing on him. Because Petersen resigned prior to the end of the semester, there is now a question over whether papers that have been turned into him will be released so students can receive their final
grades
in the course.
Petersen has promised to finish grading the papers, and he has said that he will either turn the papers over to the students directly or to his lawyer for distribution back to the college. Students fear that the dispute between Petersen and
Hawaii Community College
will result in them receiving "incompletes" in the class, but the college assures the students that they are doing everything possible to prevent this from happening.
Petersen's Support
Not all the students at
Hawaii Community College
disagree with Petersen's teaching style. In an op-ed in the campus newspaper Ke Kalahea, students said the college "should not have ducked, turned tail, and run – they should have stood their ground and supported veteran lecturer Dan Petersen." The piece says that Petersen should be reinstated and that the "rainy season is going to continue all the way through May," without Petersen at the front of his classroom.
Petersen also argues that he has done nothing wrong and the college's action against him was a violation of his academic freedom. He asserts that his teaching style the day the letter of complaint was written against him was the same style he had been using throughout his college teaching career.
"How could it have been right for 21 years and then it's wrong?" Petersen asks Inside Higher Ed. He reemphasized the fact that he never swears at students, and that there is an intentional purpose for adding the words to his lectures. He also said that he plans to sue the college for violating his
free speech rights
and told the Star-Sentinel the university system is "trying to squash me and silence me. I believe in my heart I have done nothing wrong, and that they have violated my
civil rights
."
We look at why millions of Americans are choosing community college over a traditional four-year school today.
Many students enroll in community college with the intent of transferring to a four-year school. Of those who do, many succeed, and yet traditional colleges and universities continue to overlook them. Read on to learn more about why more community college students don't transfer schools and to receive some tips for making the transfer yourself.
Community college is the only option for many students who either can't afford a traditional four-year university or who need a more flexible school environment. Just because community college is different, however, doesn't mean that its students matter any less. The Aspen Prize exists to encourage community colleges to do more for their students and to continually strive for improvement.