North Carolina Community Colleges: Pioneering Increased Enrollment and Early Graduation Rates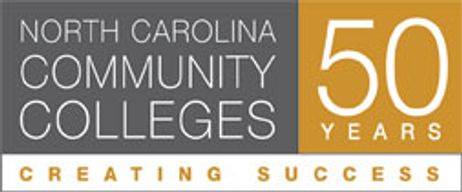 Learn about how North Carolina's community colleges have created innovative programs that not only increase student enrollment, but give high school students an opportunity to attend courses on campus tuition-free.
Community college presents students with an array of benefits, ranging from
dramatic savings in tuition costs
to being prepared for
recession-proof careers
. However, North Carolina has taken its community colleges to the next level, pioneering innovative programs that increase student enrollment and improve
graduation rates
. Through its 58 different community college campuses, North Carolina has won several accolades for its accomplishments, including helping students graduate early to enter into the job market, as well as allowing high school students to attend college tuition-free.
Created in 2007, eligible students can apply for the "
Lee Early College
" program (LEC). By engaging in LEC, high school students attend courses at the nearby
Central Carolina Community College
(CCCC) campus. Inspired in part by former Governor Easley's educational agenda, "It's part of Gov. Mike Easley's Learn and Earn Early College High School educational initiative in which students graduate in five years with both a
diploma
and an
associate degree
, with
all credits transferable
if they choose to enroll at a four-year institution as a junior post-graduation."
In the first year of its inception, 73 students were able to take advantage of completely
free college courses
while earning valuable credits. Growing in popularity, the LEC participation numbers nearly doubled after just one year, resulting in 156 LEC students by 2008. Partially funded by a $1.5 million grant from the state of North Carolina (with private donations additionally provided by the Bill and Melinda Gates Foundation), eligible LEC students will be able to engage in this opportunity until 2011, at which point educational leaders will be forced to re-evaluate their
budgetary capabilities
.
Exceptional Benefits of the LEC Program
Students participating in the LEC program enjoy free tuition, as well as an ability to graduate early, but the benefits don't stop there! In fact, high school students are challenged to meet the expectations of college curriculum, which certainly prepares them for the rigors of any future career or four-year college path. While the studies are being finalized, preliminary research points to students that obtain better jobs upon graduation.
According to LEC expectations and guidelines, "When it comes to the college courses, students are simply expected to keep up with the class and its requirements, the same as any other college student. In the high school classes, there are high expectations, an emphasis on problem solving and public speaking, and zero tolerance for late work."
Best of all, while the college courses are certainly beneficial for "academically gifted" children, many educators find that students who are typically bored or overlooked in a standard public school classroom excel with the LEC resources. As one North Carolina LEC math teacher, John Howard, asserts, "'A lot of my students are the kinds of kids who were bored in regular school…They don't think in terms of challenging, they think in terms of interesting, but it turns out to be the same thing." With a variety of students participating in the LEC courses, students report that their LEC experience has been more "relaxed and social," as the small group of LEC participants are able to "Bond amid the increased freedom and pressures of a college campus."
As these young students are guided into the world of adulthood with greater expectations, more rigorous challenges, and ongoing teacher support, North Carolina's LEC participants are paving the way for innovative education programs of the future.
How to Apply for the Community College Program
To apply, students are required to submit an application, a personal essay sample, as well as three teacher recommendations. Upon being accepted, students enter the program at the start of their freshman year of high school. As a result, interested parents and students need to actively begin the application process while the student is still in middle school.
We continue to report on the ongoing saga in the California community college system. Schools are now opening for fall semester with fewer courses due to serious budget cuts, and students are feeling the academic pain.
The role of community colleges in the world of higher education has expanded over the years and, as the country works to recover from the coronavirus pandemic, they may be more important now than ever. Read on to learn more about the changing role of community colleges.
Colleges across the country are struggling to recover from the massive upheaval to the 2019-20 semester wrought by COVID-19. Housing refunds and slashed budgets are bound to have long-term impacts for the institutions that survive. Some experts suggest community colleges may be the best equipped to ride out the storm and may have the greatest impact in helping America recover.