President Obama recently announced at Northern Virginia Community College to provide $8 million to boost job training at community colleges nationwide. What does this mean exactly for students?
President Obama
has spent much of his time in office putting the
focus on community colleges
. The President has labeled these schools an integral part of preparing future generations for the global marketplace. Recently, President Obama has taken his pledge to boost community college effectiveness even further, by putting his money where his mouth is. This month, the President announced an $8 billion plan to help train two million workers into
high-paying job
s, using community colleges as the training ground.
The Plan is Unveiled
"An economy built to last demands that we keep doing everything we can to help students learn the skills the businesses are looking for," President Obama was reported saying in the Houston Chronicle.
The plan has been applauded by many in the community college system and business community, but members of Congress have voiced serious concern over where the $8 billion will come from to fund the program.
How the Money would be Used
The $8 billion fund would become a part of the 2013 budget, and it would be managed by the Education and Labor Departments, according to a report at
Bloomberg
. The money could be used in a variety of ways, including establishing training programs for local businesses and skilled careers, developing partnerships between the community colleges and local businesses and helping state and local governments attract new businesses to their area. The money could also be instrumental in offering
entrepreneurship training
for small-business owners.
"Employers today are looking for the most skilled, educated workers," Obama was quoted as saying at USA Today. "I don't want them to find them in
India
or China. I want them to find those workers right here, in the United States."
Although the unemployment rate has remained high since the recession began in 2007, many businesses nationwide are complaining that they can't find enough
skilled workers
to fill their open positions. That is where community college training comes into play. By partnering with the specific businesses in their areas, two-year schools can provide the education necessary to prepare residents for the positions that are in demand.
"There are millions of jobs open right now, and there are millions of people unemployed," Obama stated at
New England Cable News
. "The question is how we match up workers to those jobs. We're making a national commitment to train 2 million Americans with skills they need to get a job right now, or start their own businesses – right now."
Community Colleges Welcome the Financial Help
President Obama's proposal has received plenty of enthusiasm from community college officials around the country. These schools have become stretched to the limit in recent years, as
displaced workers
and high school graduates alike have turned to them as an
affordable option in higher education
and
professional retraining
. Many schools have found it nearly impossible to accommodate the influx of students on their current budgets, and some have been forced to close classes and pull other vital services in an effort to remain afloat.
"It looks pretty darned good at this point," David Baime, spokesman for the American Association of Community Colleges, told Bloomberg. "At this scale, these resources could have a real benefit in helping colleges meet the demands of the workforce and the expectations that people have of them."
Dr. Terrence Gomes, president of Roxbury Community College in Boston, agrees with Baime. Gomes told New England Cable News, "We can really tie in very well with what the President intends to do with putting those kinds of dollars to work. I think this is a great fit."
Tala Khudairi, dean of science, technology, engineering and mathematics at RCC, put the monetary figures into practical application for New England Cable News.
"We have a lot of state-of-the-art equipment right now, but we'd like to expand on that, so we can train and educate more students to fulfill the workforce need," Khudairi said. She explained that it can cost as much as $300 to $400 to properly equip an individual student for a life-sciences class. RCC offers courses in this area, as well as biological sciences, biotech, laboratory and animal care and environmental science.
Congress Not Enthused about Spending Plan
Despite the positive response from community colleges, many members of Congress have said the President simply can't afford the additional expense. Sen. Mike Enzi (R-Wyo) told USA Today that Obama's proposed budget "spends too much, borrows too much and taxes too much."
While Obama's Department of Education budget sees a significant increase in his 2013 budget proposal, other areas, including Defense, Agriculture and Homeland Security did not see similar funding boosts. In addition to the Community College to Career program, Obama is also proposing $1 billion for his Race to the Top: College Affordability and Completion program, which was created to encourage states to change the way they finance higher education to ensure more students complete their college degree program.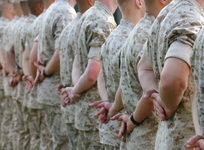 February 20, 2017
After serving our country in the Armed Forces, many veterans find themselves unsupported by community colleges. Thankfully, several campuses are hoping to change the landscape of support for veterans.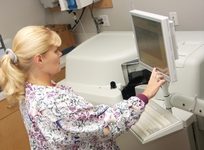 February 17, 2017
Did you know that you could be a certified nursing assistant in just three months? Learn about programs at community colleges that can have you trained for a nursing career in just weeks.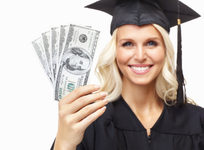 February 17, 2017
Looking for a six figure job? You've come to the right place! We list some of the highest paying jobs currently available with a community college degree.