Community college polices are frequently being updated. Keep current on the latest bans, free speech initiatives and safety protocols. Learn what schools are doing to increase funding in the midst of widespread budget cuts, determine the best practices to ensure safety on campus and get the latest on school controversies and student rights.
View the most popular articles in College Policies:
Researchers have called for the Massachusetts community college system to adopt a centralized leadership system that would refocus on workforce development within the community.
The community college system in Massachusetts received a "double whammy" this month, with two different reports citing similar problems with the state's schools. The first report was released by the Commonwealth Corporation and the second, released just a few days later, was completed by the Boston Foundation. Both reports found the statewide community college system to be lacking in terms of preparing Massachusetts residents for industries in demand throughout the state. The good news is that the reports also issued recommendations to make community colleges a better deal for state students.
The Commonwealth Corporation Report
The primary concern of the Commonwealth Corporation report, titled "Critical Collaboration," was the fact that Massachusetts community colleges are not properly aligning their training programs with the specific needs of the healthcare industry, according to a report at
Sentinel and Enterprise
. Currently, healthcare is the number one industry throughout the Boston area, accounting for 19 percent of all of the jobs in the city. However, while
healthcare jobs
are abundant in Massachusetts, both students and employers are finding the community college network increasingly difficult to navigate for the purpose of preparing students for employment and providing employers with
adequately trained healthcare workers
.
According to the report, community colleges are not creating important standards that ensure sufficient academic performance from students. Despite the fact that more students than ever are graduating from community colleges in the state, those with degrees are not properly matched to the workforce needs of the region. The report calls
A bond measure that would have provided funds for community college expansion and renovation went down in San Mateo County, and we'll look at how community college officials will handle the loss.
In the past, when San Mateo County Community College District in California asked the voters for more funding, the answer was yes. However, the district didn't fare so well in this last round of voting, and now the three colleges within the district will be forced to make some tough decisions regarding the expansion and renovation of their campuses. The bond issue has raised some interesting issues on both sides, as voters came out to either support their community college system or send a strong statement that, like others in a tough economy, San Mateo must figure out how to do more with less.
Measure H Designed for Upgrades
The most recent bond issue to come before San Mateo voters, Measure H, would have provided the community college district with an additional $564 million. The money was slated to be used to continue the district's decade-long reconstruction project, according to a report in The Almanac. The bond measure went down in defeat to a vote of 52.75 percent who supported the measure and 47.25 percent who opposed it. The measure required a minimum approval vote of 55 percent to pass, according to current state law.
The defeat was the first the community college district has faced in recent years. Over the past decade, two other bond measures have passed, providing the district with necessary funding for upgrades to buildings and technology throughout their campuses. According to
Peninsula Press
, the first measure passed in 2001 for $207 million. The second, for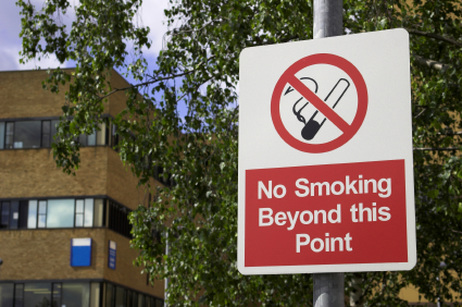 Even more community colleges are banning smoking on campus, but not everyone is happy about the change. We'll take a look at what students have to say about the bans and whether they can even be enforced effectively.
Smoking bans
are not new at community colleges; many schools have prohibited smoking in buildings and other areas of campus for years. However, complete,
school-wide smoking bans
are still a relatively new – and growing – trend for the 20-something crowd. Many community colleges have implemented such bans, with 120 campuses jumping onto the smoke-free bandwagon this year alone. However, campus-wide smoking bans are not met with enthusiasm by all students, and enforcement has proven to be a significant issue for many of these schools. Take a look at why some community colleges are launching such bans, and how they are handling the negative aspects of their decisions with students.
Smoke-Free = Cleaner, Healthier Campuses
According to a recent report on Christian Post, the Centers for Disease Control and Prevention estimate that nearly 22 percent of adults between the ages of 18 and 24 smoke. Some colleges implementing a smoking ban are hoping to encourage students to kick the habit as a result. To that end, college representatives share information on quitting with students and provide aids like nicotine patches and gum to students during school hours.
Other community colleges have initiated smoking bans to clean up campuses littered with second-hand smoke and cigarette butts. The first college to launch a campus-wide ban,
Ozarks Technical College
in Springfield, Missouri, had that goal in mind. According to
CNN
, the president of the college approached Ty Patterson, the former vice president of student affairs at Ozarks, about the smoking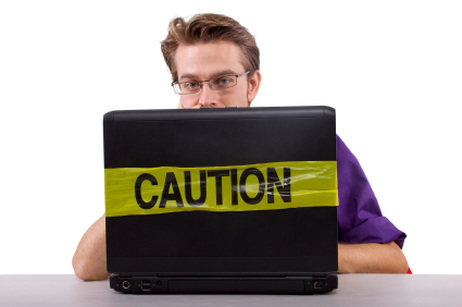 An interesting case arose this week over a community college student in North Carolina that posted a rant about a new campus policy on his Facebook page. The student was suspended for two semesters, but quickly reinstated amid a flurry of protests over his free speech rights.
Social media like
Facebook
has been in the midst of more than one
free speech controversy
in recent years. A community college student is in the center of this latest clash, after posting scathing remarks about a certain school policy directly on the school's Facebook page. So where does
free speech
end and the rules of proper conduct begin? If one examines this particular case, he or she will quickly discover that the lines are still fairly muddy in this relatively new area of
First Amendment rights
.
About the Facebook Poster
Marc Bechtol is a 37-year-old marketing student at Catawba Valley Community College in North Carolina. According to NBC-2, Bechtol's disgruntled attitude arose after he learned that his college was going to offer a debit card that doubled as a student identification card on campus. Bechtol alerted the school that he did not want the card, and that he didn't want his personal information, such as his social security number, shared with financial entities outside the college. Bechtol said Catawba Valley agreed to his request.
And the Controversy Begins
However, it wasn't long before Bechtol received the school debit card in the mail – and discovered that the financial company issuing the cards, Higher One Financial Services, did have access to his personal information, including his social security number. Bechtol also began receiving email offers for credit cards from other banks after the initial debit card was issued. In addition, Bechtol began receiving additional email marketing from

Learn about a new federal grant that was given to community colleges around the country for the purpose of targeted training and workforce development.
High unemployment rates
continue to be a big thorn in the side of a sluggish economy that is showing little sign of improvement. Making that thorn even more painful is the fact that many companies actually do want to hire – but cannot find the skilled labor force they need to do the jobs that sit vacant. Is there a way to fill the voids in the workforce and improve economic conditions at the same time? A new federal grant hopes to do just that – by providing community colleges nationwide the financial opportunity and incentive to train up a new generation of skilled workers in the industries where the country needs them most.
The Important Role of Community College
Many financial and labor experts have predicted that community colleges would be the key resource for training up a new generation of skilled labor. These institutions of higher education have traditionally been more pragmatically-minded than many of the four-year universities that provide lofty or purely theoretical degrees without much thought as to how those degrees will be used in the real workforce. Community colleges work more closely with companies in the community to provide specific training needed at any given time. They also have the flexibility to change with the times, offering degree programs that provide the most opportunity after the certificate is earned.
The
Obama Administration
has long agreed that the path to lower unemployment and a more robust economy must include community colleges. Last fall, the President launched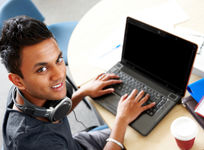 May 26, 2017
Learn how online courses broaden the options of a community college education.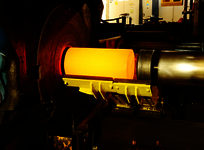 May 20, 2017
Corrosion technology is one of the hottest new industries community colleges are training for. Currently, only a handful of schools offer a program, but the field is open for new graduates.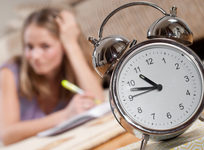 May 20, 2017
A recent report revealed that many California community college students take twice as long to get an associate's degree as is normally required. While community college is less expensive than attending a four-year institution, students who drag out their degree programs lose much of that savings in additional tuition, fees, textbooks, and lost wages. In this article, we examine the reasons why some students take so long to graduate.