Can Community Colleges Limit Your Right to Free Speech?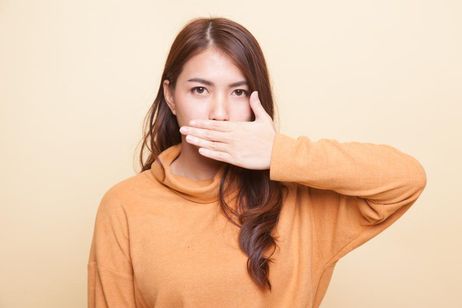 Learn about the legal cases brought against community colleges, who allegedly have been violating students' rights to freedom of speech.
Although the United States Constitution asserts that all Americans have the freedom of speech, a handful of community college campuses may be silencing some voices. During classroom debates that focus on controversial topics, ranging from gay marriage to sexism in the workforce, tensions arise – but does this give community colleges the right to silence certain voices?
Legal Actions Against Limited Speech in Community Colleges
While there have been several cases brought against community colleges, Los Angeles Community College (LACC), located in California, has garnered the most controversial attention. As the Los Angeles Times reports, LACC student Jonathan Lopez filed a lawsuit against the college after his professor allegedly did not allow Lopez to complete his prepared speech on Proposition 8. According to court documents, Lopez asserts that the professor asked him to shorten his presentation due to the professor's own beliefs regarding gay marriage. As the LA Times specifically recounts, "The student said that the professor cut his presentation short, called him a 'fascist bastard' and told him to 'ask God' for his grade."
Despite the shocking words, Lopez's professor was technically abiding by the sexual harassment policy set forth by LACC. Lopez's professor believed that the student's anti-gay marriage presentation was sexually offensive, and subsequently, by banning Lopez from giving the speech, the professor was indeed adhering to the subjective nature of the sexual harassment school policy.
Due to the offensive remarks allegedly made by Lopez's professor, Lopez filed a suit to enact a ban on the enforcement of LACC's sexual harassment code. Essentially, as the LACC sexual harassment code may discourage some LACC students from exercising their 1st Amendment rights to free speech, the ban would allow students to more freely engage in sexual, gender, or other relevant socio-political discussions in their college classes.
A federal judge appointed to the case legally enforced the ban of a portion of LACC's sexual harassment policy. With this verdict, LACC leaders can no longer enforce their previous sexual harassment clause that banned "offensive" remarks in or out of the classroom.
Fighting for Free Speech
In June of 2009, the Community College of Allegheny County (CCAC), a multi-facility institution with campuses located throughout Pittsburgh, gained media attention after a CCAC student was allegedly denied rights to free speech. The student posted fliers on campus inviting supporters to join the local chapter of "Students for Concealed Carry on Campus," which is part of a larger national organization opposed to policies that prohibit handguns on campuses across the country. CCAC acted by banning the fliers, destroying all of the copies, and threatening that it would not tolerate any further "academic misconduct."
While the student asserts that her rights to free speech were denied, CCAC supporters argue that the fliers were prohibited because the student responsible for posting the material failed to receive appropriate permission. As CCAC leaders explain, all posted fliers must first be approved by the campus' Office of Student Life. Furthermore, according to a leader of the school, "'CCAC has not placed and will not place any unlawful restrictions on (students') freedom of association," Moreover, all students must "'be required to follow the appropriate CCAC policy and procedures like other students."
While CCAC officials argue that their approval guidelines are for the betterment of all students, Robert L. Shibley, the vice president of the
Foundation for Individual Rights in Education
holds a different perspective. According to Shibley, CCAC is enforcing a broad control and power over "every piece of literature that appears on campus." Shibley further asserts that public colleges should never hold the right to demand approval of non-commercial forms, fliers, or other documents.
Although community colleges are known to foster independence of thought, some students and organizations believe that critical First Amendment rights are being suffocated on campus. As the trend continues, students who feel that their freedom of speech has been stifled may work with an advocacy group to bring their concerns into the legal light.
Questions? Contact us on Twitter. @communitycollegereview
Due to the tremendously growing demand in the field, new solar technology labs and training programs are opening at schools across the country.
The cost of obtaining a college degree is high, especially at private universities. Students can save a great deal by choosing community college, but there are still other costs to consider. Read on to learn what costs to expect in community college and to learn some essential money management tips.
You've heard the saying that a chain is only as strong as its weakest link. Unfortunately, many community college students find that their academic chain in school is full of weak links. Read on to learn the challenges that keep community college students from achieving success and what schools and students can do to resolve those issues.