Community college polices are frequently being updated. Keep current on the latest bans, free speech initiatives and safety protocols. Learn what schools are doing to increase funding in the midst of widespread budget cuts, determine the best practices to ensure safety on campus and get the latest on school controversies and student rights.
View the most popular articles in College Policies:
We'll look at new rankings from StateUniversity.com that shows which colleges are considered the safest in the country. The good news is many community colleges made the list!
Students may select the location for their post-secondary education from a variety of factors, including tuition costs, degree programs available and
quality of education
received. This is true for prospective community college students, as well as those looking at a possible
four-year degree
. One factor that may not be at the top of a searching student's list is
campus safety
. However, staying safe while you are pursuing your degree is an important characteristic that contributes to the overall college experience. Fortunately, StateUniversity.com has you covered, with annual rankings that let prospective students know which college campuses are considered the safest in the country.
Choosing the Safest School
When StateUniversity.com begins its annual process of ranking U.S. colleges for safety, the first step is to take data directly from the Federal Bureau of Investigation. Since private colleges do not have to report their crime figures to the FBI, some of these schools may not appear on the list. However, all schools that participate in federal student aid programs are required to report crime numbers every year, keeping most of the schools around the country under consideration for the rankings. For the 2011 rankings, about 450 of the largest schools in the United States were evaluated.
Crime reports between January 1 and December 31, 2011 were considered when compiling the most recent rankings. Both crime frequency and severity are considered as participating schools are given a score between zero and 100. The higher the score, the safer the school. Crimes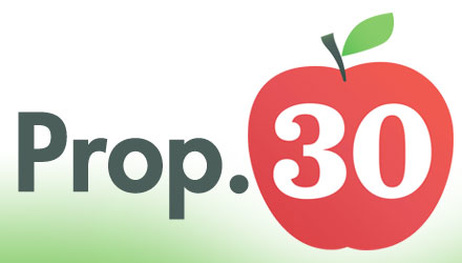 Increased funding thanks to the passage of Prop 30 in California means more classes for community college students in the upcoming sessions for schools across the state.
The
California community college system has been struggling financially
for some time, with state funding cuts totaling more than $8 million since 2008. Schools have been forced to cut back to the bare bones, with some cutting classes and others
raising fees
. The passage of Proposition 30 this November promises some relief for those floundering institutions, and community colleges are wasting no time finding ways to spend the extra dollars they are slated to receive in order to provide students with more classes and services they need to succeed.
What is Proposition 30?
Proposition 30, also referred to as the Sales and Income Tax Initiative, was a proposal by California Governor Jerry Brown to raise revenue for various needs throughout the state. The twofold proposal raised state sales tax from 7.25 percent to 7.5 percent, while also increasing income taxes for those making $250,000 or more. The increases were temporary, with the additional sales tax continuing for four years and the income tax increase slated for seven years.
Of the revenues generated by the Sales and Income Tax Initiative, 89 percent would go directly to California public schools. The other 11 percent would be allotted to the state's community college system. It is estimated that the bill would increase state revenue by $6 billion annually through 2017, and then by smaller amounts through 2019. According to the
Los Angeles Times
, that calculates out to around $210 million in additional funding for the community college system – funds that are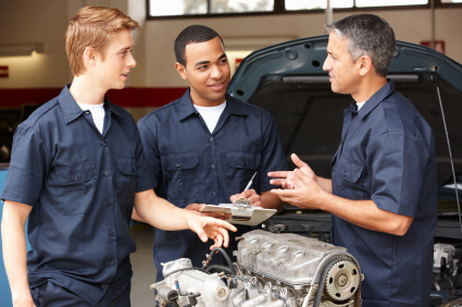 We'll report on more than $500 million in grants coming to community colleges for the promotion of skills development and job training. Who gets the money?
Some community colleges struggling with slashed budgets can rejoice, with $500 million in grants issued to these educational institutions. The grants will be provided through the Trade Adjustment Assistance Community College and Career Training initiative and the U.S. Department of Labor for the purpose of preparing qualified, skilled workers for a variety of in-demand industries. The initiative is part of a larger goal by the White House to expand the role of community colleges in building a workforce in America that is prepared to handle the needs of a
global economy
.
The grants were announced by Labor Secretary Hilda L. Solis, according to a press release at the United States Department of Labor website. A total of $500 million in grants will be issued to community college across the country that have demonstrated the ability to gear training programs to the needs of the area workforce. A total of 297 schools will receive grant funding, either individually or through consortiums. Schools will be allowed to use the funding as needed to expand workforce programs through additional staff, resources and learning materials.
Purpose of Job Training Grants
Solis explained in the
Los Angeles Times
that this funding will be used to restructure the priorities at community colleges across the country. In order to remain competitive in the new global workforce, American students must receive appropriate
training for in-demand fields
that are currently established or still in the development phase. This process requires a partnership between schools and leaders of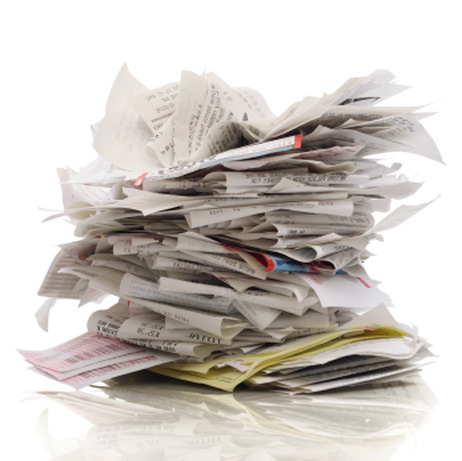 Some community college leaders are encouraging their peers to embrace the idea of privatizing institutions, rather than continuing to rely on public funding. We look at both sides of the issue.
It's a fact: public funding for community colleges has been dwindling over the past several years, and so far, there is no indication it will ever come back. Despite the lack of money to pay for courses and services, the demand for a community college education is higher than it has ever been. Covering the widening gap is easier said than done, but some community college leaders are suggesting that privatization is the way to go.
AACC Annual Meeting Explores Privatization Issue
The American Association of Community Colleges has been discussing the dwindling funding issue for some time. However, Inside Higher Ed reports that the recent annual meeting of the organization was the first time the privatization issue was raised in earnest. Some of the community college leaders attending the meeting took a stand on the issue, stating that while they wished the situation was different, it was time to move to the next step.
"My own college behaves much more like a private college these days than a public," Stephen M. Curtis, president of the Community College of Philadelphia, was reported saying at Inside Higher Ed. Curtis used this statement to encourage other community college leaders to at least consider the idea of privatization. Supporting his stand was Rufus Glasper, chancellor of Maricopa Community Colleges.
"We have no choice. The state funds are gone forever," Glasper told Inside Higher Ed.
The two are not alone in their support of privatizing community colleges, but they face plenty of concern and even outright opposition
Charges against Maricopa Community College system, who is currently being invested by the US Department of Education, claim the schools are discriminating against minority students. We examine the charges and analyze the case.
Discrimination has become a point of focus at
Maricopa Community Colleges
in Phoenix, Arizona, as the U.S. Department of Education's Office of Civil Rights has launched into an investigation of some of the practices of the college system. The investigations are in response to concerns raised over two key issues: the request for
immigration status
from some students and the failure to provide appropriate services to non-English speaking students.

Concerns Raised by Civil Rights Center
Concerns over both of these issues were initially raised by a non-profit organization based out of Phoenix, known as the Civil Rights Center. Information on this organization is limited, but according to a report in the
New York Times
last year, the bare-boned group is run out of the Phoenix home of its director, Silverio Garcia Jr. Last year, Garcia filed a class-action complaint with the Department of Education, alleging that teachers in Phoenix schools were improperly transferred due to speaking accents that some children had difficulty understanding.
"This was one culture telling another culture that you are not speaking correctly," Garcia told the New York Times.
The complaint, which was filed in May, 2010, was closed in late August, 2011, after the state agreed to alter its policy that stated only teachers who were fluent in the English could teach students learning English. State officials said at the time accents were not a part of their monitoring process to determine whether teachers should remain in the classroom.
This year, Silverio Garcia's organization has gone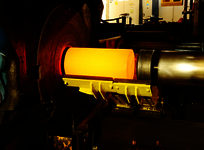 May 20, 2017
Corrosion technology is one of the hottest new industries community colleges are training for. Currently, only a handful of schools offer a program, but the field is open for new graduates.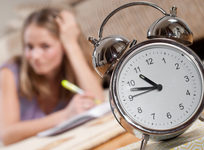 May 20, 2017
A recent report revealed that many California community college students take twice as long to get an associate's degree as is normally required. While community college is less expensive than attending a four-year institution, students who drag out their degree programs lose much of that savings in additional tuition, fees, textbooks, and lost wages. In this article, we examine the reasons why some students take so long to graduate.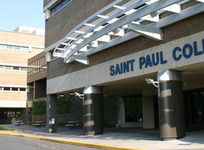 May 20, 2017
We take a look at the latest annual college rankings from Washington Monthly, which provide a list of the top community colleges in the country as well as four-year schools.