From free speech to free dress, what rights do students have or relinquish on campus? Smoking bans, faith based initiatives and rights violations are just a few of the topics covered here. Don't miss out on the latest information on student rights on community college campuses.
View the most popular articles in Student Rights: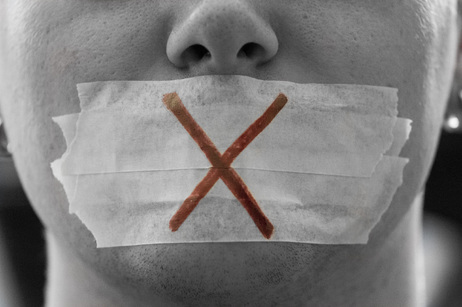 Many people view college campuses as bastions of free speech, but recent actions taken by some institutions of higher learning indicate that this may not always be the case.
Christian Parks, a Christian student attending Thomas Nelson Community College in Virginia, has filed a lawsuit against his school for prohibiting him from preaching on campus. According to the
Christian Post
, Parks' argument is that the school violated his "fundamental rights to free speech, free exercise of religion, due process, and equal protection of the law." The lawsuit further contends that the school prohibited the plaintiff from preaching on campus for fear that his religious views would offend others and prompt complaints.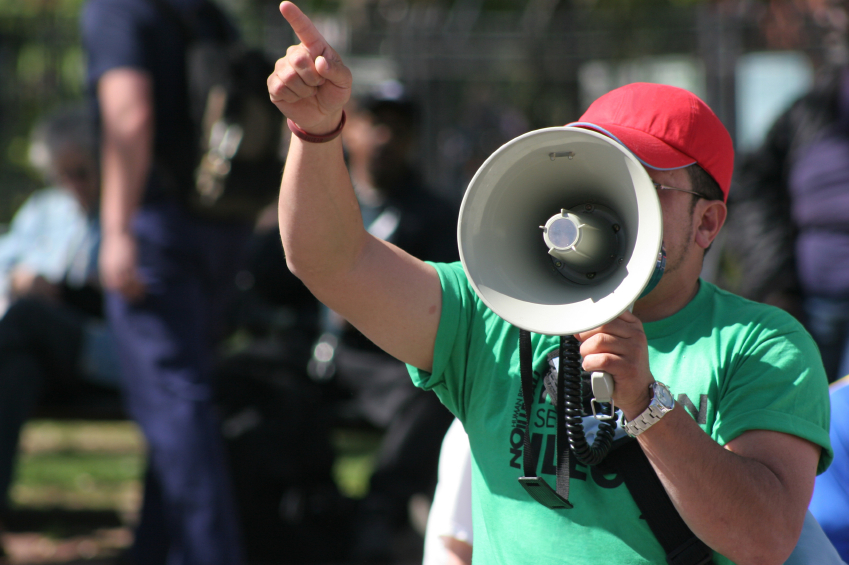 The college, which is part of the larger Virginia Community College System, maintains a specific policy regarding student demonstrations. In order to stage a demonstration on campus, students are required to be a member of an on-campus student organization and must get permission to pose a demonstration at least four days in advance. The school maintains that the issue at hand is not regarding what Mr. Parks was saying on campus, but that he did not follow proper protocol by failing to get permission to speak ahead of time. Parks' legal team, the conservative-leaning Alliance Defending Freedom disagrees. Joining the ADF in supporting Mr. Parks' complaint is the Virginia Chapter of the American Civil Liberties Union, which released a statement saying that students deserve a first-rate college education, "which is impossible without a free exchange of ideas on campus."
An Anti-Free Speech Trend
In March 2014, a group of professors at the University of California at Santa Barbara
confronted a student
Charges against Maricopa Community College system, who is currently being invested by the US Department of Education, claim the schools are discriminating against minority students. We examine the charges and analyze the case.
Discrimination has become a point of focus at
Maricopa Community Colleges
in Phoenix, Arizona, as the U.S. Department of Education's Office of Civil Rights has launched into an investigation of some of the practices of the college system. The investigations are in response to concerns raised over two key issues: the request for
immigration status
from some students and the failure to provide appropriate services to non-English speaking students.

Concerns Raised by Civil Rights Center
Concerns over both of these issues were initially raised by a non-profit organization based out of Phoenix, known as the Civil Rights Center. Information on this organization is limited, but according to a report in the
New York Times
last year, the bare-boned group is run out of the Phoenix home of its director, Silverio Garcia Jr. Last year, Garcia filed a class-action complaint with the Department of Education, alleging that teachers in Phoenix schools were improperly transferred due to speaking accents that some children had difficulty understanding.
"This was one culture telling another culture that you are not speaking correctly," Garcia told the New York Times.
The complaint, which was filed in May, 2010, was closed in late August, 2011, after the state agreed to alter its policy that stated only teachers who were fluent in the English could teach students learning English. State officials said at the time accents were not a part of their monitoring process to determine whether teachers should remain in the classroom.
This year, Silverio Garcia's organization has gone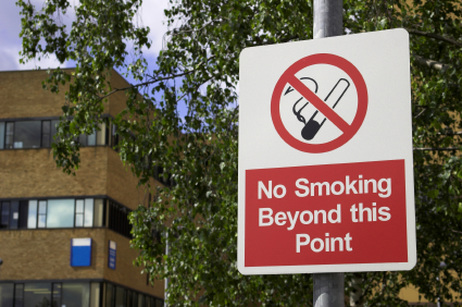 Even more community colleges are banning smoking on campus, but not everyone is happy about the change. We'll take a look at what students have to say about the bans and whether they can even be enforced effectively.
Smoking bans
are not new at community colleges; many schools have prohibited smoking in buildings and other areas of campus for years. However, complete,
school-wide smoking bans
are still a relatively new – and growing – trend for the 20-something crowd. Many community colleges have implemented such bans, with 120 campuses jumping onto the smoke-free bandwagon this year alone. However, campus-wide smoking bans are not met with enthusiasm by all students, and enforcement has proven to be a significant issue for many of these schools. Take a look at why some community colleges are launching such bans, and how they are handling the negative aspects of their decisions with students.
Smoke-Free = Cleaner, Healthier Campuses
According to a recent report on Christian Post, the Centers for Disease Control and Prevention estimate that nearly 22 percent of adults between the ages of 18 and 24 smoke. Some colleges implementing a smoking ban are hoping to encourage students to kick the habit as a result. To that end, college representatives share information on quitting with students and provide aids like nicotine patches and gum to students during school hours.
Other community colleges have initiated smoking bans to clean up campuses littered with second-hand smoke and cigarette butts. The first college to launch a campus-wide ban,
Ozarks Technical College
in Springfield, Missouri, had that goal in mind. According to
CNN
, the president of the college approached Ty Patterson, the former vice president of student affairs at Ozarks, about the smoking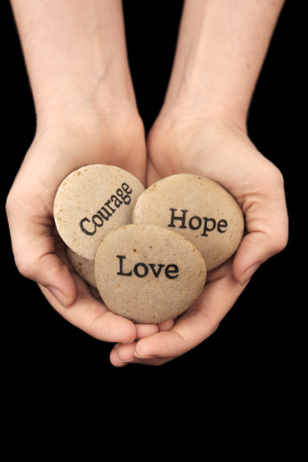 Learn about the number of colleges joining the President's Interfaith and Community Service Campus Challenge, which was introduced by the White House this past spring.
In March, President Obama put out a call to community colleges, universities and theology schools to come together despite their diverse faiths to make their communities a better place. Since the initial call went out from the White House, more than 240 schools have answered the challenge – a much larger number than the administration originally planned for. This movement has a twofold purpose; first, to cross religious lines and
promote religious tolerance for college students
across the country. The second purpose is to
work together as a community
to help those in need and
protect the environment
. With a growing population of postsecondary institutions jumping on the Interfaith and Community Service Campus Challenge, it appears that the White House might get its wish on both counts.
What is the Interfaith and Community Service Campus Challenge?
According to a report at WhiteHouse.gov, the Interfaith and Community Service Campus Challenge serves the ultimate goal of President Obama to emphasize faith and community involvement as a means of building understanding between diverse communities and contributing to the common good. As the President said in his address when he announced this challenge, "For over 200 years, Americans of all faiths have come together, put their shoulders to the wheel of history, and made this country what it is today. And I know that as we go forward, it's going to take all of us – Christian and Jew, Hindu and Muslim, believer and non-believer – to meet the challenges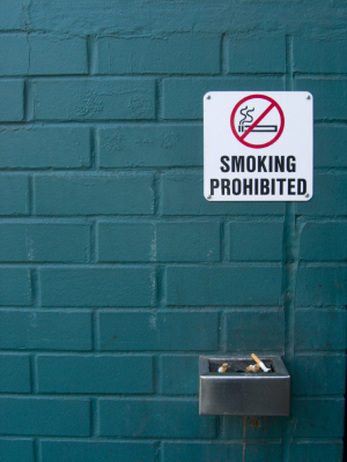 More and more community colleges are jumping aboard the smoke-free train. Learn about many campuses going smoke free this year and even potential legislation banning smoking on campuses across a state.
Smoking has been banned in many public places today, from office buildings to restaurants. Now, more and more college campuses are leaping on the smoke-free bandwagon in hopes of creating environments that are cleaner and
healthier
for their students and staff. Even those that had no-smoking policies inside their buildings are now moving outdoors to the college quads and walkways to ban the habit there as well. We'll take a look at a number of community colleges across the country that are saying no to smoking on campus.
What the American College Health Association has to Say
The American College Health Association (ACHA) is an organization that provides advocacy, education and communications to promote the health of college students and staff across the country. In 2009, the ACHA released a position statement on tobacco use at college and university campuses. According to the
statement
, ACHA acknowledges the Surgeon General's assessment that tobacco use of any form is a significant health hazard.
In light of this assessment, the ACHA has issued a No Tobacco Use policy and encourages college campuses to enforce a smoking ban in both indoor and outdoor areas. To that end, many community colleges are now adopting
no smoking policies
that are consistent throughout the entire college campus, both indoors and out. Colleges that did provide areas for smokers in the past are now doing away with those locations and requiring students to actually leave the campus grounds completely before lighting up.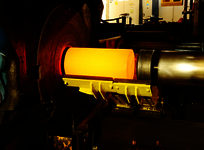 May 20, 2017
Corrosion technology is one of the hottest new industries community colleges are training for. Currently, only a handful of schools offer a program, but the field is open for new graduates.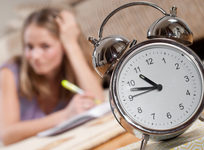 May 20, 2017
A recent report revealed that many California community college students take twice as long to get an associate's degree as is normally required. While community college is less expensive than attending a four-year institution, students who drag out their degree programs lose much of that savings in additional tuition, fees, textbooks, and lost wages. In this article, we examine the reasons why some students take so long to graduate.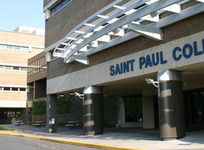 May 20, 2017
We take a look at the latest annual college rankings from Washington Monthly, which provide a list of the top community colleges in the country as well as four-year schools.