Community college polices are frequently being updated. Keep current on the latest bans, free speech initiatives and safety protocols. Learn what schools are doing to increase funding in the midst of widespread budget cuts, determine the best practices to ensure safety on campus and get the latest on school controversies and student rights.
View the most popular articles in College Policies:
Learn about how community colleges are putting plans in place to prevent and combat the spread of H1N1 on campus.
With the H1N1 spreading across college campuses from Washington to Massachusetts, community colleges are taking action to shelter their students from any potential outbreak.
As reported by
CNN
, according to a presidential advisory panel, the potential spread of the virus could contribute to as many as 90,000 U.S fatalities this season. Expected to break out in the fall, experts estimate that 30 to 50 percent of the U.S. population may become infected.
Advisors further predict that schools and shared community areas pose the greatest threats for contamination and contagiousness. To prepare for an array of plausible H1N1-related challenges, community college leaders are avidly making plans to confront the virus on campus.
Community College Preparation for the H1N1 Virus
As reported by the
Gazette News
,
Prince George Community College
(PGCC), located in Largo, Maryland, is one of many community colleges making preparations against the H1N1 virus. Considering that
Prince George Community College
enrolls more than 40,000 students, leaders are concerned that the large number of students enclosed in shared common areas can lead to rapid virus outbreak. To proactively address the H1N1 threats, "The college has a pandemic team in place composed of about nine people from different departments."
PGCC has developed guidelines to help the school employ specific responses for an array of potential H1N1 campus issues. For example, the leaders have established regulations for when and if the campus should shut down amidst an H1N1 outbreak and how many students should have confirmed cases before classes are
Despite budgetary cuts, some community colleges are giving their executives pay raises. Learn about the controversy and whether or not these pay raises are justified.
While each state faces its own specific economic setbacks, all community colleges have been forced to endure tighter spending allowances and employee lay-offs. For example, as
WRAL News
of North Carolina explains, the NC state budget for the 2009-2010 fiscal year is expected to include nearly $1.8 billion in educational reductions.
According to financial experts, community colleges are the most susceptible to these
budget cuts
, as community
college enrollment
tends to soar when the economy falters. In fact,
Wake Technical Community College
, one of many North Carolina institutions, experienced a 14 percent increase in student enrollment from just last year alone! Considering that public educational institutions subsidize the actual cost of teaching students, the increased enrollment puts greater financial demands on the campus at a time when their budgets are being slashed.
With soaring enrollment rates, college leaders fear that they will not be able to provide students with the ideal resources, smaller class sizes, and
one-on-one time with instructors
. Yet, in spite of these national concerns, some leaders are still raking in higher salaries—regardless of their school's budgetary shortfalls.
Community College Pay Raises: Justified or Unfair?
While a number of community college leaders have accepted salary increases, Dallas County Community College District gained a notable amount of controversial attention in recent weeks. According to the Dallas News, Stephen Mittelstet, the outgoing president of
Richland College
, located in Dallas, accepted a pay raise of approximately $35,000 after serving as the superintendent of the cooperating Richland Collegiate High
Learn about how today's economy has impacted community college curriculum, increased occupational programs, and grown specific career-preparation courses.
The current economy's influence has permeated the educational realm much further than simple
budget cuts
. In fact, community college curriculum may be permanently changed by today's economy.
A rising number of community colleges are shifting their traditional curriculum in order to face local job loss challenges. For example, Michigan's community colleges are changing their course offerings to retrain thousands of
unemployed
auto workers. Each community college campus is restructuring their curriculum to more accurately meet the needs of the local economy.
The Changes in Local Curriculum
From California to New York, community colleges are tailoring their comprehensive educational programs into more specialized, technical pathways. For example,
Macomb Community College
, located in Michigan, has seen its
occupational therapy
program grow tremendously, especially as local Michigan residents formerly employed by the
auto industry
look to redefine their skill set. Some of these curriculum changes are even spurred by government encouragement; at Stony Brook community college, the government subsidizes a project management program to help retrain unemployed individuals for the computer services industry.
According to
Suffolk County Community College
in Long Island, NY, "We are out in the trenches on a daily basis...doing everything we can to try to be ground zero of impacting change for individuals looking to get new skills." This sentiment is quickly spreading throughout the entire country's community colleges, who are working to meet the
needs of today's economy
.
Learn about the legal cases brought against community colleges, who allegedly have been violating students' rights to freedom of speech.
Although the United States Constitution asserts that all Americans have the freedom of speech, a handful of community college campuses may be silencing some voices. During classroom debates that focus on controversial topics, ranging from gay marriage to sexism in the workforce, tensions arise – but does this give community colleges the right to silence certain voices?
Legal Actions Against Limited Speech in Community Colleges
While there have been several cases brought against community colleges,
Los Angeles Community College
(LACC), located in California, has garnered the most controversial attention. As the
Los Angeles Times
reports, LACC student Jonathan Lopez filed a lawsuit against the college after his professor allegedly did not allow Lopez to complete his prepared speech on Proposition 8. According to court documents, Lopez asserts that the professor asked him to shorten his presentation due to the professor's own beliefs regarding gay marriage. As the LA Times specifically recounts, "The student said that the professor cut his presentation short, called him a 'fascist bastard' and told him to 'ask God' for his grade."
Despite the shocking words, Lopez's professor was technically abiding to the sexual harassment policy set forth by LACC. Lopez's professor believed that the student's anti-gay marriage presentation was sexually offensive, and subsequently, by banning Lopez from giving the speech, the professor was indeed adhering to the subjective nature of the sexual harassment school policy.
Due to the offensive remarks allegedly made by Lopez's professor, Lopez filed a suit to enact a ban on the enforcement of LACC's
Learn about how California's budget woes may impact the future of the Cal Grant and the state's community colleges.
In this weak economy, California's community colleges face deja vu fears that surfaced nearly a decade ago in the state. After a proposed budget cut of $215 million dollars for nearly 108 California community colleges in 2001, critics of former Governor Gray Davis argued that his proposed funding cuts would negatively impact thousands of college students. Sadly, although Davis has been replaced by Governor Arnold Schwarzenegger, it seems as though California community college students and leaders are facing an all too familiar fear.
California has made national headlines with its many economic struggles and set-backs, and now the state faces grave concerns expressed by community college students. According to recent reports from the California Legislative Committee, new budget cuts proposed by Arnold Schwarzenegger could prevent thousands of potential students from
affording community college
for the upcoming fall semester. As Schwarzenegger has planned to gradually phase out the
Cal Grant aid
, which provides support for lower income college students, some experts fear that nearly 200,000 students' collegiate plans may be deterred. According to the
Los Angeles Times
, Cal Grant support is the state's main
financial aid
offered for college students; with this decrease in aid, community college students are worried about their uncertain academic futures.
California and the Importance of the Cal Grant Support
Created in 2000, the Cal Grant legislation was established to guarantee both middle and lower income students nearly full offsets of various collegiate fees. Creators of this support system assert that the Cal Grant offers serious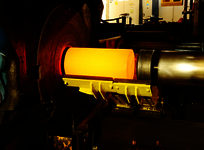 May 20, 2017
Corrosion technology is one of the hottest new industries community colleges are training for. Currently, only a handful of schools offer a program, but the field is open for new graduates.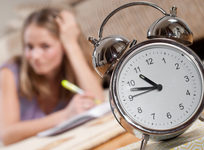 May 20, 2017
A recent report revealed that many California community college students take twice as long to get an associate's degree as is normally required. While community college is less expensive than attending a four-year institution, students who drag out their degree programs lose much of that savings in additional tuition, fees, textbooks, and lost wages. In this article, we examine the reasons why some students take so long to graduate.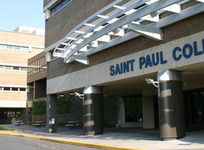 May 20, 2017
We take a look at the latest annual college rankings from Washington Monthly, which provide a list of the top community colleges in the country as well as four-year schools.