Better Coordination or Too Much Government Control? Massachusetts Must Decide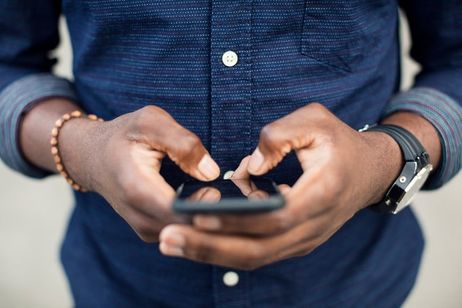 Explore a proposal by the governor of Massachusetts to coordinate the state's 15 community colleges. There are strong feelings on both sides of the issue to consider.
While the
Massachusetts community college system
and state lawmakers mostly agree on the primary function of community colleges, not everyone is onboard with the governor's new proposal for how to meet that function best. In Governor Deval Patrick's recent State of the State address, Patrick proposed coordination of the state's 15 community colleges under a single governing umbrella. The idea is to bring consistency to the system for the sake of better preparing the up and coming Massachusetts workforce. However, others see it as a way for the government to gain more control over the higher education system in the state.
What Patrick Proposed
In his address, Patrick emphasized the important role community colleges play in helping Massachusetts residents land jobs in fields that are looking for more workers. However, he asserted that the community colleges in his state could be going much further in helping match those looking for work with the industries looking for trained employees.
"There are 240,000 people still looking for work in Massachusetts and nearly 120,000 job openings," Patrick is reported saying at the
Newbury Port News
. "Why? How can we have so much opportunity available and so many people still looking for their chance? Business leaders tell me over and over again that it is because the people looking for jobs don't have the skills required."
In response to this dilemma, Patrick has proposed a statewide coordination of the 15 community colleges currently educating students in Massachusetts. According to Boston.com, the coordination would allow the state Board of Higher Education to oversee budgetary, leadership and
curriculum decisions
. Patrick believes that the streamlined approach to higher education would save money, improve student skills and more efficiently match students' skills to the current jobs that are available.
According to the
Herald News
, Patrick's plan would allow the state Board of Higher Education to allocate funding for each of the 15 community colleges in the state. Funding decisions could be based on a range of criteria, including enrollment numbers and "institutional performance and innovation." The board would also have the authority to set parameters on student fees and use of fee revenue. The new plan would also allow the board to conduct annual reviews of college presidents and set guidelines for hiring new presidents. Some believe that is simply too much power for a single governing body, and the proposal would take the flexibility and control away from schools trying to match their offerings to the specific needs of the local community.
Opposition to the Plan
Not everyone is in agreement with Patrick's coordination plan. College leaders have argued that taking local control away from the community colleges in the state will prevent them from doing exactly what Patrick wants – match skills training to the job openings in their particular region. Those opposed to the idea are concerned that this move towards coordination of some components of the college system could lead to government bureaucrats setting agendas for all the schools statewide.
"I do have concerns about taking the local control away and putting it all under the Board of Higher Ed in Boston," Senate President Therese Murray told Boston.com. "Does Boston know what the Berkshires need? Does Boston know what the Cape needs and the business needs of the Cape? I think we need to go a little bit slower."
Dr. John Sbrega, president of
Bristol Community College
, also has reservations about Patrick's plan and has met with Patrick to discuss those concerns. Sbrega told
South Coast Today
that while he agrees that community colleges must do a better job of meeting the needs of the
unemployed
and the needs of local businesses, he doesn't want to see schools lose their ability to tailor their curriculum and style around their specific communities.
"I pointed out that community colleges' strengths are their roots in the local community," Sbrega told South Coast Today. He also stated in the news publication, "We feel we can meet [Patrick's] goals without necessarily going into a wholesale revision."
Patrick was very praiseworthy of Bristol Community College during his meeting with Sbrega, stating at Herald News that BCC was "very much a model" for what he would like to see in all the community colleges throughout the state. Bristol has been successful in matching the needs of local employers with training programs that help graduating students get hired right out of college. Sbrega was also complimentary of Patrick, saying he appreciated the governor bringing community colleges to the forefront of Massachusetts' plan for economic recovery.
Proposal Gaining Support
Despite the vocal opposition to Patrick's proposal, the plan is also gaining support within the business community. According to a report in the
Boston Business Journal
, the Coalition for Community Colleges has been formed by business leaders throughout the state who believe coordination of community colleges is just the ticket for putting Massachusetts residents back to work. The coalition is led by Paul Grogan, president of The Boston Foundation and Dan O'Connell, president of the Massachusetts Competitiveness Partnership. Membership industry groups, the Black Ministerial Alliance and Beth Israel Deaconess Medical Center.
"The coalition was created to promote the changes needed for Massachusetts community colleges to serve all students and live up to their potential as engines of workforce development," a press release from the coalition stated in the Boston Business Journal.
Patrick's proposal is currently going before individual college presidents and leaders, in hopes of garnering support for the plan before it goes before state legislators sometime this year.
We look at why millions of Americans are choosing community college over a traditional four-year school today.
Many students enroll in community college with the intent of transferring to a four-year school. Of those who do, many succeed, and yet traditional colleges and universities continue to overlook them. Read on to learn more about why more community college students don't transfer schools and to receive some tips for making the transfer yourself.
Community college is the only option for many students who either can't afford a traditional four-year university or who need a more flexible school environment. Just because community college is different, however, doesn't mean that its students matter any less. The Aspen Prize exists to encourage community colleges to do more for their students and to continually strive for improvement.