What Will Happen When Federal Stimulus Funds End? Most Community Colleges Don't Know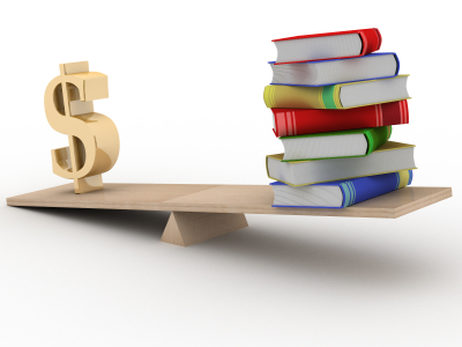 Pushed by growing enrollment yet restrained by budget cuts, community colleges face an unknown future in balancing their budgets when federal stimulus funding dollars run dry.
Community colleges have experienced a
surge in enrollment
, thanks to an economic slowdown that has resulted in fewer graduates being able to afford four-year universities right out of high school. Rising unemployment rates have also contributed to the increased enrollment at these institutions, as
laid-off
adults head back to school to get training in
recession-proof industries
.
This trend works well into President Obama's plan to raise graduation rates at colleges across the country over the next few years. However, the increase in students also requires additional funding to accommodate them – which is much easier said than done in the current economic climate.
Stimulus Funding and Community Colleges
Stimulus money
has been a help to many community colleges striving to provide courses and support to the new influx of students. However, stimulus funding is not expected to continue into the next academic year, leaving many institutions floundering for ways to make up the
budget shortfall
at a time when belts have already been tightened past the comfortable point.
In fact, the large majority of community colleges across the country have absolutely no idea how they will balance their budgets once stimulus funding ends, according to a recent study from
The Education Policy Center
at the University of Alabama.
According to a report at
Inside Higher Ed
, the annual survey of state directors of community colleges revealed that only 11 states have a plan in place to balance their budgets once stimulus money is gone. By the same token, 21 states are predicting that the end of stimulus funding will result in operating budget cuts in higher education. What those cuts will specifically look like in the next fiscal year remain to be seen.
Less Money, More Students
At the same time states are considering budget cuts and community colleges, the
enrollment
at these institutions continues to skyrocket. As many as 35 states expect to see enrollment increases, at an average growth of 9%.
Janice N. Friedel, a co-author of The Education Policy Center's study, told The Chronicle of Higher Education, "Community colleges should be expanding, not contracting." Friedel added that these institutions serve a vital need in their communities because of the
diverse student population
to which they cater.
Despite the significance of these colleges in meeting the needs of today's workforce, funding for programs and operations are scarce. Officials in 37 states predict a budget gap for community colleges for the current fiscal year. Up to 22 states are predicting budget cuts of up to 2% in areas like "across-the-board" cuts, deferred maintenance and furloughs. These predictions will continue an unfortunate pattern for community colleges. According to the study, community colleges reported more budget cuts in the previous fiscal year than any other sector of public higher education.
One of the biggest problems facing community colleges right now is cuts in state funding that have severely impacted the amount of money colleges have at their disposal. Last year, only six officials reported that their states fully funded their community college formulas. This number is the lowest recorded in history. On the other hand, 28 states reported cuts averaging 7.6%, raising concerns about whether community colleges will be able to retain their open access.
Less Money = Higher Tuition
To combat shortages, many community colleges are resorting to
increasing tuition
and fees for their student bodies. The study found that 44 states raised tuition at community colleges at five times the
rate of inflation
.
Tuition increases also raise concerns that formerly affordable community colleges could become much less accessible to a large percentage of the student population that typically uses them.
Tuition increases were only used to make up for shortfalls in the current budget, but not to offset funding losses when stimulus money is no longer available.
A Wing and a Prayer
As far as stimulus planning goes, the large majority of community colleges have done nothing of the kind. Stephen G. Katsinas, director of The Education Policy Center and co-author of the report, told the
Chronicle of Higher Education
, "There is a lot of uncertainty across the states. At the same time, there has been little long-term planning. The primary strategy appears to be: Pray, and hope for a state-revenue rebound."
While community colleges may not be doing much to prepare for the loss of stimulus money, lack of planning is not stopping more and more college students from enrolling in these institutions. Katsinas added, "This 'tidal wave' of students knocking at the door for access to postsecondary education programs and services will occur whether or not public postsecondary institutions are funded to serve them."
August 14, 2018
At the same time Hispanic students are enrolling in college in record numbers, class shortages at California community colleges are impeding their progress into higher education and the skilled workforce.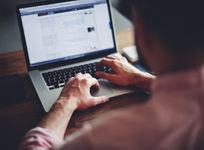 July 16, 2018
Online courses are an affordable and convenient alternative to attending a traditional university. With the advent of the first all-online community college in California, the world of community college is changing and changing quickly. Keep reading to learn more.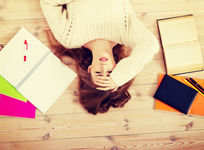 July 11, 2018
Read on to learn the ins and outs of crafting the perfect college application essay.