Support for Businesses
Local business are taking advantage of special training programs at community colleges. From OSHA training to a collaboration with Goldman Sachs, community colleges are training employees for small and large businesses across the country.
View the most popular articles in Support for Businesses: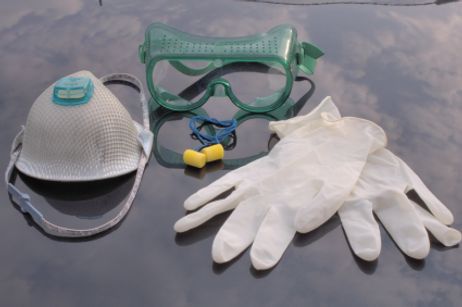 Businesses and prospective employees need to look no further than community colleges for valuable, certified, and affordable OSHA training.
The Occupational Safety and Health Act of 1970, also known as OSHA, was established to ensure a safe and healthy working environment for working men and women, according to the
U.S. Department of Labor website
. The act is designed to provide the necessary training and education to maintain a high level of safety in a wide range of industries.
To work in these industries, new employees are often required to attend OSHA training prior to beginning their new job. Today, there are plenty of options in OSHA training, since community colleges across the country have stepped up to answer the call for skilled laborers who understand the importance of safety on the job.
This video explains what OSHA is.
Determining a Need
OSHA includes a specific set of training guidelines that must be applied to all
businesses
, from the employer down through all of the employees. The guidelines include:
Determining whether there is a need for training
Identifying training needs, goals and objectives
Developing learning activities and conducting training
Evaluating the effectiveness of the program and creating improvements when necessary
The model set forth by the U.S. Department of Labor makes it much easier for
smaller companies
to conduct their own training without going to the added expense of hiring professional trainers or purchasing expensive materials. However, the value from utilizing a community college program for OSHA training often makes this path the best choice for companies of all sizes.
Community colleges take the guesswork out of the process by providing programs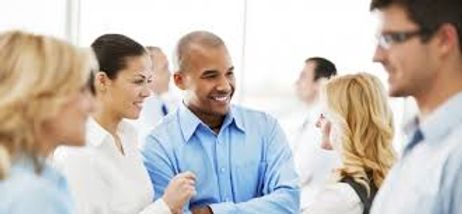 Learn about the courses and resources available at your community college that can help you start the business of your dreams.
Despite a dwindling economy, many business experts believe there is still room for entrepreneurs. In fact, individuals with striking ideas that are budget friendly may be in for luck at their local community college!
If you have an idea for your own business and want to find out the secrets to entrepreneurship success, sign up at your local community college. With courses that specialize in an array of diverse fields, community colleges can help up and coming entrepreneurs refine their business concepts, set up their financial goals, and gain insight into the legal requirements of operating a company.
The Benefits between Community Colleges and Business
As NACCE explains, with a college's ties to its community, along with a nationwide link to fellow colleges across the country, entrepreneurial opportunities result in "Innovative ideas and programs that advance economic growth and prosperity in the communities served by the colleges." By supporting entrepreneurs, community colleges can help stimulate job growth, economic development, and tax revenues for the local area.
Community College Entrepreneur Programs
While NACCE hosts a variety of workshops and courses to foster greater entrepreneurial education, individual community colleges are also working to create their own programs. As the Andover Townsman reports,
Northern Essex Community College
, located in
Most colleges and universities require an essay as part of the application process, but how important is the essay really and what can you do to make sure yours stands out?
If you are considering repeating community college courses, think again. Community colleges are starting to put limitations on repeated courses, and these classes could impact your financial aid as well.
Complaints about the current system of accrediting community colleges, combined with the quickly changing scope of community college education and how it's delivered, may soon necessitate changes in the way that community college programs are accredited.