Business Owners: Train Your Employees for Free at Community College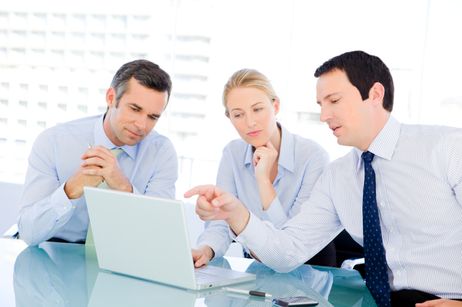 If you own a small business, you are in luck! You can train your employees to improve their skills through free programs available at community colleges.
Most business owners understand that top-notch employee training offers the necessary edge in a competitive market. However, finding the time, money and resources for such training is often out of the grasp of many small companies today.
The good news is that you can get your employees the training they need – sometimes at no cost to you! Community colleges have risen to the call of training the workforce in a variety of skills and industries.
Brush Up on Technical Skills at Brookdale
For business owners who want to help their staffs refine their computer skills,
Brookdale Community College
in New Jersey has an affordable solution. The college is offering a variety of course options, beginning now and running through the end of the year, according to a report in
Asbury Park Press
. The program is funded by a state Department of Labor and Business industry grant, so employees can reap the benefits of the additional training at no cost to them.
Help them achieve greater accuracy in technical jobs
Help them manage staff and workloads more efficiently
Show them how to develop business and serve current customers better
Classes include instruction in MS Excel, MS Word and the basics of navigating Windows. Employers can also find training options in math and measurement, communications, and English as a second language. Courses are offered at the six different Brookdale campuses, or employers can schedule classes right at their place of business if they have twelve or more employees attend.
Customized Training at Johnston
Johnston Community College
in North Carolina is another institution devoted to helping employers and staff achieve the highest possible performance quality. The Customized Training Program was originally designed to retain businesses in the state and help them grow, enhancing the economic development of North Carolina. While the courses are funded by the state, employers are required to pay staff for all their training hours.
To be eligible for the Customized Training Program, companies must fit the following criteria:
The business must make an appreciable capital investment.
The business is in the process of deploying new technology.
The business is increasing staff or productivity within the state.
The skills of the staff will be enhanced by the training.
Course options include Lean Principles and Six Sigma training, as well as OSHA Awareness and Recordkeeping. A variety of businesses may benefit from additional training at Johnston, including manufacturing, technology and customer support.
Training Options in California
At College of the Canyons in Santa Clara, employees of Canyon Engineering Products, Inc. are learning computer skills that will enhance their knowledge of the machines they use. The programs are paid for by state grants, making the education more accessible to a wider range of employers in California.
Learning Business Skills in Springfield
Springfield Technical Community College in Massachusetts is also offering training to workers in the area through a variety of standard and customized programs. Courses can either be taught at the college campus or at the business site. The college offers a wide range of certification and career development programs, in everything from
health care
to interior design.
Courses are offered through the College's Center for Business and Technology, which offers a catalog of existing seminars. The center can also create custom-designed training to meet the individualized needs of a particular business. While the training programs do cost employers, there is the option to join a training club and receive discount vouchers for classes.
Today, small business owners have many options when it comes to providing ongoing training to their employees. A well-trained staff can make all the difference in a company's competitive edge in the market place, particularly when the employer doesn't have to pay an arm and a leg to get it. Thanks to state funding and willing community colleges across the country, businesses are getting top-notch training in a variety of fields without sacrificing their profit margin to do so.
If you are interested in finding training for your staff, contact the local community colleges in your area to find out what is available
While community colleges are a very affordable option over four-year universities, some campuses are increasing their tuition either across the board or for popular degree programs.
With a large percentage of community college students needing remedial coursework, educators and policymakers are questioning the causes and solutions to this problem. Gather insight into the issue and how students can better prepare for community college coursework.
Learn about the demand for technicians of alternative fuel automobiles and its future career potential. Start your career as an alternative fuel vehicle technician at your local community college.