Learn about which community colleges are ranked in the top 15 in the nation for their digital technology programs and infrastructure.
Which community colleges in America have the best digital technology programs? To answer this burning question, the Republic's Center for Digital Education and Converge magazine have collaborated to review and announce their fifth annual list of the top ten schools in the country.
As the
Center for Digital Education
reports, schools earning the survey's top ranks "Aae the leading community colleges across the U.S. that offer exceptional technology support to students and educators." The community colleges were evaluated based upon each school's digital technology resources, applications, and support services.
Why Digital Technology is Critical for Modern Learning
With so many comprehensive rankings of colleges in America, why is there one specifically dedicated to digital technology? Many advocates argue that digital technology is now intimately tied with a student's learning process and experiences. Therefore, a campus with an excellent digital technology infrastructure is better equipped to train students for today's
high-tech jobs
.
The Future of Networking Technologies for Learning
reports that the use technology in schools has allowed students to access better collaborative resources, which enhances the entire education experience. For example, in exploring the influence of simply the internet among educators, "When students, teachers, parents, administrators, and even legislators can communicate via the Internet and begin to collaborate electronically on issues, the traditional educational process may see a fundamental transformation, with decisions about a student's learning being resolved in new and hopefully better ways."
As opposed to confining learning and educational experiences to a classroom or library, the successful implementation of digital technology services allows students to experience both independent and cooperative learning advantages.
While the former tech-free practices of schools often relied on lectures,
testing
, and note-taking, digital technology forces the processes of teaching and learning to embrace a new pathway: "The traditional education system, being more evolutionary than revolutionary […] emerging technologies, however, can catalyze this change much sooner than it would happen otherwise."
Best of all, many experts argue that incorporating digital technology has allowed schools to more effectively prepare students for the real-world challenges that will undoubtedly be faced by all students upon earning their
degrees
.
Top-Tech Schools for 2008-2009
To evaluate the vast number of qualified community colleges, the Center for Digital Education (CDE) placed each school into one of three categories: large colleges (population of 7,500 or above), mid-sized colleges (population of 3,000 to 7,500), and small colleges (population below 3,000).
In assessing the schools in each category, college officials among the contending schools were required to submit responses to survey questions, providing CDE evaluators with greater insight into their school's unique resources, progress, and advancements. Celebrating this past year's evaluations, Vice President of CDE, Marina Leight, praised the winners, articulating, "'Community colleges, year after year, impress us as forward thinking and quick to adapt (skills)."'
CDE awarded the top ten schools from each of the three college categories. Among the 30 schools, the top five winners from each category represent some of the most prestigious institutions across the country.
Top Five Large College CDE Winners
Top Five Mid-sized College CDE Winners
Top Five Small College CDE Winners
Technology's role in education will only continue to grow, and community colleges across the nation are indeed stepping into the limelight with their innovative digital technology programs.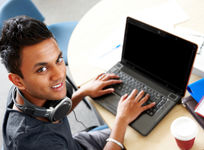 May 26, 2017
Learn how online courses broaden the options of a community college education.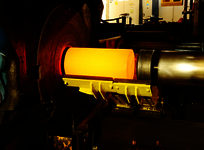 May 20, 2017
Corrosion technology is one of the hottest new industries community colleges are training for. Currently, only a handful of schools offer a program, but the field is open for new graduates.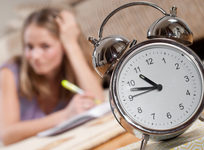 May 20, 2017
A recent report revealed that many California community college students take twice as long to get an associate's degree as is normally required. While community college is less expensive than attending a four-year institution, students who drag out their degree programs lose much of that savings in additional tuition, fees, textbooks, and lost wages. In this article, we examine the reasons why some students take so long to graduate.