Paying for community college can be overwhelming. Use the tools, resources and tips within this section to help you finance your education. From student loans to scholarships, we'll cover the most common financial aid options available to community college students. Get money saving tips, learn more about Pell grants, and explore the federal work-study program.
View the most popular articles in Financing: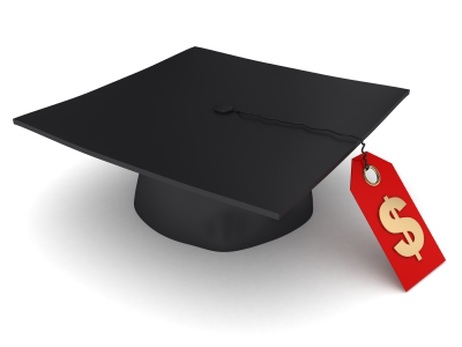 What's happening to financial aid for students at community colleges? Students at for-profit colleges are now getting a bigger piece of the federal student aid pie.
The United States is facing a debt crisis of epic proportions, but it may not be in the area consumers would suspect.
Huffington Post
cites statistics from the Federal Reserve Bank of New York that show
student debt
has now surpassed credit card debt in this country. It is no wonder that media is literally littered with reports of student debt defaults today. To make matters worse, the source of student debt is no longer community colleges and four-year public institutions. Instead, that debt is going directly to
for-profit schools
that charge students plenty in tuition rates, but deliver little in return.
For-Profits Enjoy Prosperity
This is not the case with for-profit colleges. Institutions like the University of Phoenix and ITT Technical Institute are enjoying significant prosperity these days, as they take a bigger piece of the federal funding pie through student loans courtesy of Uncle Sam. Floyd Norris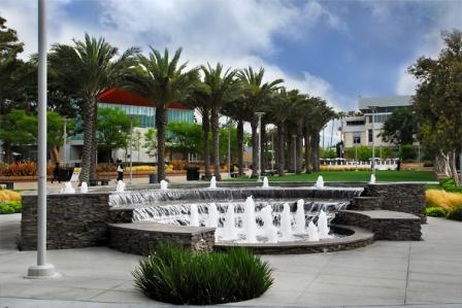 A new policy by Santa Monica College will charge higher prices for in-demand classes – more than four times the standard tuition rate! Scholarships are already being set up for low-income students to help them pay for those classes.
Community colleges across the country have been faced with serious budget cuts that have forced them to make difficult decisions regarding the best ways to serve their students. In the case of
Santa Monica College
, a proposal to change the pricing structure of certain classes has been met with both applause and protest. Should community colleges be able to charge different prices for their more popular courses? Santa Monica is dealing with that issue right now.
Program Completion Delayed Due to Insufficient Course Offerings
According to a report at FOX News, Santa Monica College has been forced to reduce class offerings over the past three years, due to significant California budget cuts that have left the school, like others around the country, scrambling to find enough resources to adequately meet student need. Unfortunately, the practice of cutting classes has left many students in a serious bind. Students who were poised to complete degree programs or transfer to a four-year university have not been able to get the core classes they need to complete their requirements.
"Demand is huge across the board," Bruce Smith, a spokesman for Santa Monica College, told FOX News. "The question is can we continue to keep cutting and cutting classes. It's pretty devastating."
Since budget woes began for community colleges in 2008, Santa Monica has been forced to cut 1,100 of its 7,430 classes. This means students are not able to schedule the courses they need to graduate in a timely fashion. In some cases,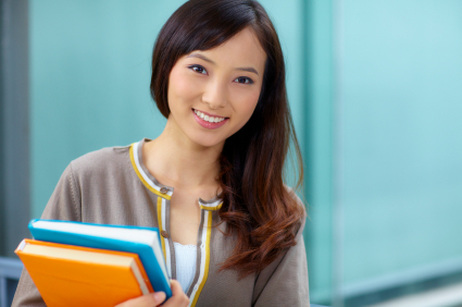 A recent study by Sallie Mae shows that many of the families choosing community college for their students today are in income brackets over $100,000. We'll explore possible reasons for the demographic change.
The Changing Demographic
The report on the Sallie Mae website, titled, "How America Pays for College 2011," explains that in the past four years, many families across the country and from all income brackets have shifted from four-year institutions to two-year community colleges. This shift could be a factor in why middle- and high-income families have been able to reduce education costs and take less money from income and savings to pay the price for higher education.
The study found that during the 2009-2010 academic year, 12 percent of high-income families (families making $100,000 or more) sent students to two-year colleges. The following school year, that percentage went up to 22 percent. That increase correlates with a drop in four-year college enrollment during the same time frame, which shifted from 56 percent during the 2009-2010 school year, to just 48 percent the following year. This group also reported paying 18 percent less
The FAFSA deadline is fast approaching and many community colleges are offering workshops and other types of assistance to help students get the financial aid necessary to head to college next year.
The deadline for submitting the Free Application for Federal Student Aid (FAFSA) is looming, and colleges across the country are offering
assistance with financial aid paperwork
. This basic form, which is the first step in gaining grants or
loans
from the federal government, have helped many students pay for the rising costs of higher education. For those with questions about the FAFSA, answers may be as close as their local community college.
What is FAFSA?
The FAFSA is the first step in the financial aid process, whether students are looking for federal or state assistance. According to a report at the Rhode Show, this mother of all financial aid forms allows the federal government to determine a student's eligibility for financial aid. The states also use the paperwork to determine whether students qualify for loans or grants at the state level. Colleges and universities use the information on the FAFSA to get an idea of just how much financial aid a student might need to attend a specific school.
The FAFSA opens the door to a variety of financial aid options, including the popular
Stafford loans
and grad PLUS loans. Student loans like these are preferable to private loans for most students because they come with low interest rates and an array of consumer protections and benefits. One of the most attractive features of some of these loans is an Income-Based Repayment Plan that allows students to pay off balances in increments they can afford once they graduate from
Many community college students provide tax help during these months, through the Volunteer Income Tax Assistance (VITA) program. We'll highlight some of the schools where these services are available.
April may still seem like a long way off, but it's not too soon for many Americans to begin thinking about filing their tax returns. Tax preparation can be a complex business, and not everyone can afford to hire the services of a CPA to help them with the process. The good news is that help is available for those who cannot afford professional assistance, and it may be as close as your neighborhood community college. By enlisting the help of a college student who is majoring in the accounting field, you can get expert advice without paying a fortune for the service.
About VITA
Tax assistance at the local community college is generally offered through the IRS Volunteer Income Tax Assistance program, also known as VITA. According to the IRS website, this program is available to anyone who earns $50,000 or less and requires assistance filing their tax returns. The volunteers that work with VITA are trained in IRS guidelines and are IRS certified to offer tax advice on issues such as earned income tax credit, child tax credits and other tax deductions.
Those that work on the community college campus are often accounting students from the school, but other volunteers may be working in that particular office as well. Many of this year's VITA programs are already up and running, allowing many who qualify for the services a head start on this year's tax return. Many offices provide free electronic filing, so those that use their services can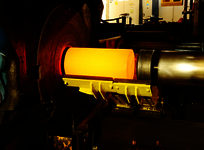 May 20, 2017
Corrosion technology is one of the hottest new industries community colleges are training for. Currently, only a handful of schools offer a program, but the field is open for new graduates.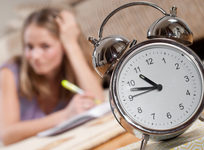 May 20, 2017
A recent report revealed that many California community college students take twice as long to get an associate's degree as is normally required. While community college is less expensive than attending a four-year institution, students who drag out their degree programs lose much of that savings in additional tuition, fees, textbooks, and lost wages. In this article, we examine the reasons why some students take so long to graduate.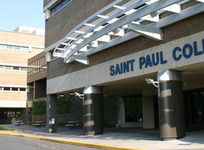 May 20, 2017
We take a look at the latest annual college rankings from Washington Monthly, which provide a list of the top community colleges in the country as well as four-year schools.