Which Community Colleges are the Most Affordable?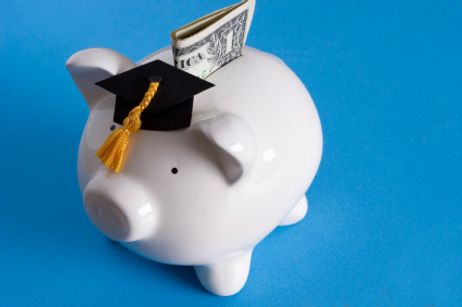 Is your prospective college expensive or a bargain? We analyze a recent report from the U.S. Department of Education that outlines which community colleges are the most expensive and which are the most affordable.
With
tuition on the rise at community colleges
across the country, many prospective college students today are on the lookout for the most affordable options in higher education. Fortunately, the U.S. Department of Education is ready to oblige the bargain hunters, with a list of the most affordable community colleges in the U.S. Peruse the Department of Education's list of deals to see if one of the schools is in your area.
The College of Affordability and Transparency Center
In an effort to bring affordability back to higher education, the Obama Administration has launched the
College of Affordability and Transparency Center
. This website offers a wealth of information about the cost of all types of higher education, with customized reports users can generate based on the information they wish to peruse. The center was created under the Higher Education Opportunity Act of 2008, according to a report at
U.S. News and World Report
. U.S. Education Secretary Arne Duncan explains that availability of information like this is critical for helping students find the most affordable solutions in a college education today.
"We want to arm students and parents with the information they need to make smart educational choices," Duncan told U.S. News and World Report. "Students need to know up front how much college will actually cost them, instead of waiting to find out when the first student loan bill arrives. These lists are a major step forward in unraveling the mystery of higher education pricing."
In addition to pricing on community colleges, the College of Affordability and Transparency Center has statistics available on 4-year public and private schools and 2-year private schools. The website even offers information on schools that provide shorter certificate and degree programs. Students can browse schools across the country both by the highest and lowest tuitions prices. Net prices are also available to help students who qualify for
financial aid
calculate their out-of-pocket costs, including room and board, books and other supplies.
Reporting on Affordable Institutions
According to the College of Affordability and Transparency Center, the average annual cost for tuition and fees at community colleges during the 2010-2011 school year was $2,721. The most affordable community colleges on the center's list fell well below that average, with some only costing in the $600-range. Nearly every community college on the report was located in California, with the exception of a couple in New Mexico.
Four California schools topped the center's report, with annual tuition rates of just $624. The schools at the top of the list include:
These schools were closely followed by an additional 45 California colleges and one New Mexico school that all boasted tuition rates of less than $700.
Bakersfield.com
also reports that three community colleges in Kern County, California, also rank among the country's least expensive higher education options.
Cerro Coso Community College
in Ridgecrest boasts a tuition rate of just over $700, earning it a ranking of 60
th
place on the report.
Bakersfield College
ranked 79
th
and
Taft College
ranked 91
st
– both had tuition rates of under $800. The publication also reports that a number of four-year schools in California ranked high on the center's affordability scale.
Net Affordability Offers More Variety
When it comes to ranking net affordability for community colleges, the report generated very different results. The average national price tag on two-year schools according to these calculations is $6,485. However, the schools on the center's affordability list came in much lower, with a number of campuses offering comparable costs to the tuition prices at many California schools.
The top community colleges in terms of net affordability are located in North Carolina –
Martin Community College
in Williamston and
Rowan-Cabarrus Community College
in Salisbury. Both of these schools offer net costs in the negative numbers, with Martin providing 100 percent of students with some type of financial aid and more than half receiving aid at Rowan-Cabarrus. Other schools that topped the list included:
Western schools that offer the best net pricing include Chief Dull Knife College and Fort Belknap College, both in Montana.
Reading Between the Lines
While the College of Affordability and Transparency Center can offer valuable information in terms of the cost of various community colleges nationwide, the reports may not tell the whole story. The
National Association of Student Financial Aid Administrators
(NASFAA) explains that location alone has a significant impact on the cost of higher education. For example, it simply costs more to run an institution in the heart of New York City than it does to operate one in the middle or southern areas of the country. The lower cost of living in Southern states may contribute to the large number of southern schools topping the net affordability report.
However, the factors that influence pricing at community colleges do not change one very important fact – community colleges are still one of the most affordable options in higher education around. The Courier Press reported that the average net cost of community colleges only increased one percent between 2007 and 2009.
"While community colleges have mostly done their part, there is much more the rest of us can and should be doing," Duncan told the Courier Press. "Keeping college affordable is a shared responsibility."
Questions? Contact us on Facebook @communitycollegereview.
Learn more about how community colleges and federal loans can help you affordably finance your community college education.
Many degree programs require students to take electives but what are the pros and cons of elective courses?
Many community college students are the first in their family to attend college, and this designation comes with its own share of responsibilities and challenges. Learn about the support available specifically for first-generation community college students.