Santa Monica College Introduces Two-Tier Pricing for Popular Classes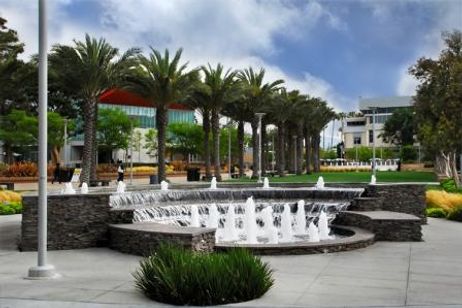 A new policy by Santa Monica College will charge higher prices for in-demand classes – more than four times the standard tuition rate! Scholarships are already being set up for low-income students to help them pay for those classes.
Community colleges across the country have been faced with serious budget cuts that have forced them to make difficult decisions regarding the best ways to serve their students. In the case of
Santa Monica College
, a proposal to change the pricing structure of certain classes has been met with both applause and protest. Should community colleges be able to charge different prices for their more popular courses? Santa Monica is dealing with that issue right now.
Program Completion Delayed Due to Insufficient Course Offerings
According to a report at FOX News, Santa Monica College has been forced to reduce class offerings over the past three years, due to significant California budget cuts that have left the school, like others around the country, scrambling to find enough resources to adequately meet student need. Unfortunately, the practice of cutting classes has left many students in a serious bind. Students who were poised to complete degree programs or transfer to a four-year university have not been able to get the core classes they need to complete their requirements.
"Demand is huge across the board," Bruce Smith, a spokesman for Santa Monica College, told FOX News. "The question is can we continue to keep cutting and cutting classes. It's pretty devastating."
This video from the Associated Press reports on how the board of trustees at Santa Monica College voted Friday to postpone a two-tiered fee scale that brought angry campus protests where students were pepper-sprayed.
Since budget woes began for community colleges in 2008, Santa Monica has been forced to cut 1,100 of its 7,430 classes. This means students are not able to schedule the courses they need to graduate in a timely fashion. In some cases, students are waiting months – even years – to complete their programs due to a lack of course availability.
Brandon Forgo, a Santa Monica student, told FOX he was hoping to finish his requirements at the school this year so he could transfer to a four-year university next year. The film studies major said he was only able to get two of the four classes he needed to graduate this semester.
"I've been really disheartened," Forgo said. "I've been desperately trying to get some of these classes."
More Money Equals More Classes
For a school that is known as the feeder school for UCLA, and one of the two largest community colleges in the state, the inability to provide enough classes for students is a huge problem. In an effort to solve that problem, the school has come up with an innovative solution never before tried at a community college. Santa Monica College plans to
raise tuition rates
for their most popular classes to bring the necessary funding for ample courses to meet student demand.
That means that the tuition fee for some courses will be as high as $600 to $800 – more than four times the standard price for courses at the school. The money that is brought in from the higher pricing system would ensure enough courses could be offered to accommodate all students looking to complete their programs at Santa Monica in a timely fashion. However, many argue that it will also price many students right out of those courses – defeating the original purpose of community colleges to bring equal education opportunities to all students.
"It's a change in what has historically been the character of community colleges in California," Patrick Callan, president of the Higher Education Policy Institute, told FOX. "It says there is one kind of education in California for those with financial resources and another for those without, but I understand the pressure they are under. There's no good answer."
This video reports on the situation at Santa Monica College which was a hotbed of controversy since 2011 over the enactment of two-tier contract education for community colleges. Here the 2013-2014 Associated Students Board of Directors reaffirms their opposition to AB955, a position taken also by the 2012-2013 Board.
The Equality Question
While most educators agree community colleges today are between a rock and a hard place when it comes to educating students with limited resources to draw from, many believe the two-tiered tuition system is the wrong approach. An editorial in the
Los Angeles Times
states, "Creating a two-tier system of fees sets a serious precedent that could change the basic nature of the community college system. Once a handful of courses pay for themselves, the temptation to add more would be hard to resist, and the temptation for other campuses to join in would be overwhelming."
Some in higher education are even questioning whether the move to a two-tier system is a legal one. Paul Feist of the California Community Colleges stated in
Washington Monthly
that he doesn't believe state law permits community colleges to offer classes at different tuition rates. However, Smith told FOX News that after consulting with lawyers for Santa Monica College, the school believes their new tuition system will pass legal muster.
"We will confident that it will withstand legal challenge," Smith said, citing a similar program offered to
summer students
in the Santa Monica-Malibu Unified School District.
Scholarships Announced to Help Offset Cost
The two-tier tuition system has been getting plenty of attention from Santa Monica residents, including a couple who decided to help low-income students navigate the higher pricing with scholarships designed just for the more expensive courses. The
Los Angeles Times
reports that businessman Daniel Greenberg, and his wife, attorney Susan Steinhauser, have announced a $250,000 donation that will serve as a
scholarship
fund.
This video from the Associate Press reports on the student protest at Santa Monica College.
"When I read about some of the concerns from students that it was inequitable, I thought offering scholarships really made sense," Greenberg told the Los Angeles Times. "Members of my extended family have been finishing college in five or six years instead of four and I assume the same kind of thing is happening to students at Santa Monica College who need a degree but can't get a class. If we can give them an opportunity to get into the labor pool a year earlier, I consider it a blessing of monumental proportion."
Questions@ Contact us on Facebook. @communitycollegereview
What states are home to the most diverse and least diverse community colleges? In our exclusive diversity report, we analyze our data to determine how much diversity there is on community college campuses throughout the United States. In addition, learn about the benefits of attending a community college with a diverse student body.
As the third wave of TAACCCT grants are issued, we take a look at how community colleges are using this federal money to beef up job training programs across the country.
We take a closer look at the Upward Bound program, which is designed to prepare students for college whom might not otherwise succeed due to economic or family factors.