Paying for community college can be overwhelming. Use the tools, resources and tips within this section to help you finance your education. From student loans to scholarships, we'll cover the most common financial aid options available to community college students. Get money saving tips, learn more about Pell grants, and explore the federal work-study program.
View the most popular articles in Financing: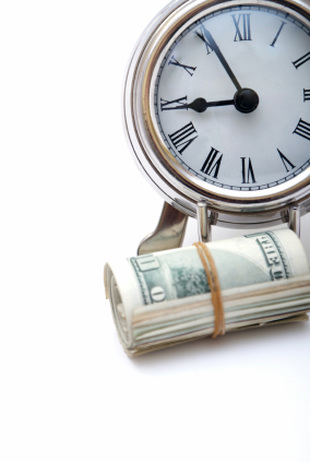 Today's strapped financial aid offices have translated into late checks for community college students. Learn about why financial aid checks are becoming tardy and how students are coping.
Increasing amounts of financial aid have made the community college track more
affordable
today. However, students who have been awarded financial aid are quickly finding that getting approved for
financial aid
and actually getting a check to pay for mounting expenses are not necessarily one and the same.
The Backlog
Community college financial aid offices are getting inundated with financial aid applications this year, as more students are finding reasons to head to these two-year institutions to prepare them for the workforce. At the same time, budget cuts are reducing the number of staff available to process this expansive number of applications. The result at many community colleges is a backlog of requests that will take many weeks to process.
This is not good news for thousands of community college students who rely on those financial aid checks to pay for basic necessities like food and rent, as well as the cost of
tuition
and books. If the checks don't arrive timely, some students are faced with the realization that they may not be able to live up to their lease obligations, purchase the
textbooks
they need or put food on the table. If financial aid doesn't come soon, some may be forced to abandon their education.
Offering Assistance
In some cases, the colleges are doing what they can to help cash-strapped students eke by until the aid check arrives. Some colleges are waiving fees for late tuition payments and others are offering interest free
loans
for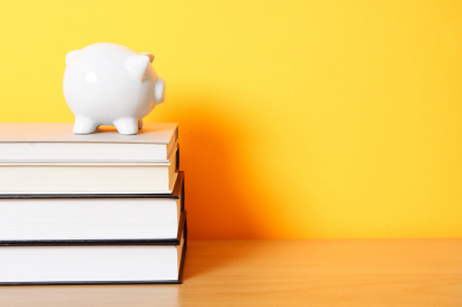 Have you ever been sticker-shocked at the textbook costs for each of your classes? Thanks to a new law, before you sign up for a class, you can ascertain exactly how much the course's textbooks will cost.
After they scrape together the necessary cash to pay
tuition fees
, community college students find that their financial obligations are far from over. The rising costs of
textbooks
and other necessary supplies have put more than one college student into a deep financial hole, forcing some to choose between their necessary resources and rent for the month.
To help students plan more efficiently for the cost of textbooks each semester, a new law has been put in place to require college professors to disclose the precise costs of textbooks before a student commits to their classes, according to a report in the
Pittsburgh Post-Gazette
.
Lower Prices
In addition to helping students plan for the cost of higher education more accurately, the new law will also increase awareness and competition in the textbook market,
lowering the cost of textbooks
overall.
This is good news to students who may spend hundreds of dollars every semester to stock their dormitory bookshelves with the necessary supplies. A report in the
Washington Post
two years ago estimated that some college students pay between $700 and $1,100 each year on textbooks. Between 1986 and 2004, the price of a college textbook tripled, with an annual increase of around 6% each year – nearly double the rate of inflation.
"It's really hard just paying for tuition alone," Annaiis Wilkinson told the Washington Post. The 19-year-old Trinity Washington University student paid about $500 in textbooks each semester just two short years ago. For community college students who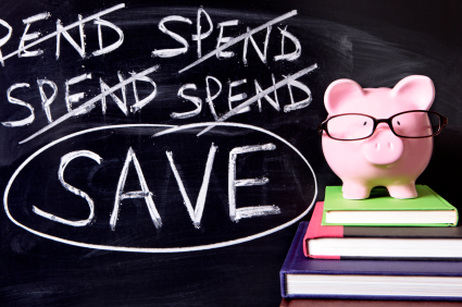 Textbooks can be a financial burden for community college students, but there are ways you can obtain textbooks for free.
Students who enter community college today might be dismayed to find that hefty
tuition payments
are just the beginning of a potentially expensive college career. In addition to the annual tuition costs,
textbooks
have become a major expense for many students, with some books easily costing more than $100 to bring a grand total for a single semester well into the $500-$1,000 range.
Cash-strapped students are often on the lookout for affordable solutions to the textbook issue, and fortunately, help is available. Through a variety of programs offered on community college campuses and across the Internet, students are finding they can save a bundle on the textbooks they need.
Affordable Options
A report last year on
U.S. News and World Report
cited a number of options students could explore to save money on college textbooks, including:
Using textbook rental services
Borrowing textbooks from libraries
Participating in textbook exchanges
Getting textbooks for free or nearly free online
Finding used textbooks at a reduced price
While all of these options offer their own advantages and drawbacks, using a variety of methods to secure all the textbooks you need for any given semester can reap serious rewards in terms of saving money. In addition to the tried and true savings programs, some college professors are getting involved in the affordable textbook cause to find resources for students that provide them with the information they need to ace a class without going into the red to do so.
Freebies
Someone once said that "the best things in life are free," and that
Amidst major immigration controversy in the country, some community colleges are in the spotlight for giving undocumented immigrants scholarships. Learn more about both sides of the debate.
As the illegal immigration debate continues to rage, another aspect of the issue comes into light. A community college in California has set up a scholarship fund that is available to
illegal immigrants
, as well as legal residents of the United States, according to a report on
Fox News
.
While the foundation responsible for the scholarship is receiving a considerable amount of flack, it turns out there are other
scholarship
avenues for illegal immigrants to explore as well.
The Immigration Question
Most immigrant students seeking scholarship money hold green cards or have permanent residency in this country. However, there are also numerous illegal immigrants who have been brought into this country by their parents and grew up as Americans, even if they don't have the documentation to prove it. Much discussion has begun over whether these students are entitled to any type of
financial aid
to help pay for their higher education.
The immigration debate has been fueled by both new Arizona legislation and increasing concerns over border security. Fox News reports on a recent alert sent out by the Department of
Homeland Security
regarding a Somali man with terror ties who the agency believes is trying to cross the Mexican border into the United States.
The recent announcement of a new memorial scholarship at
Santa Ana College
in honor of former student Tan Ngoc Tran has sparked additional furor. Tran was a student leader and immigrant-rights activist who graduated from
Why do those who need financial aid most unlikely to apply? Learn about College Board's new study and how community colleges can help the neediest apply for financial aid.
Community college students are much more likely to qualify for
financial aid
than students attending
four-year universities
. However, students attending two-year institutions are unlikely to apply for the aid, according to a recently released report by
College Board
. The discrepancy has inspired many higher educators to "put on their thinking caps" and come up with a solution to make community college more affordable to those who can least afford it.
According to the College Board Study, only 58% of community college students who are eligible for
Pell grants
applied for financial aid, compared with 77% of Pell-eligible students at four-year institutions. The College Board report states, "Although community college students are more likely to be eligible for need-based federal aid, they are less likely than their peers at other types of institutions to file the Free Application for Federal Student Aid (FAFSA)."
Community colleges have traditionally appealed to low-income students because of their
lower tuition rates
and close relationships with the local community. Adults also utilized the educational services at community colleges to further their careers or
switch industries
relatively quickly.
Community colleges provide a valuable service to their communities, but those services are grossly underutilized if the people who need them most cannot get the assistance necessary to use them.
Why Students Don't Apply for Aid
A report on
Education-Portal.com
outlines some of the challenges facing low-income students and the community colleges that could provide them with affordable education:
Students may lack basic understanding about the financial planning necessary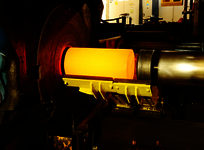 May 20, 2017
Corrosion technology is one of the hottest new industries community colleges are training for. Currently, only a handful of schools offer a program, but the field is open for new graduates.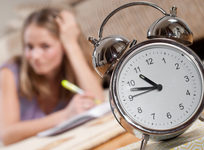 May 20, 2017
A recent report revealed that many California community college students take twice as long to get an associate's degree as is normally required. While community college is less expensive than attending a four-year institution, students who drag out their degree programs lose much of that savings in additional tuition, fees, textbooks, and lost wages. In this article, we examine the reasons why some students take so long to graduate.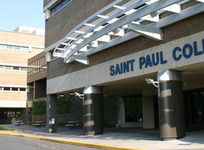 May 20, 2017
We take a look at the latest annual college rankings from Washington Monthly, which provide a list of the top community colleges in the country as well as four-year schools.