Our articles will provide you with the tools and resources needed to make sure you are qualifying for all the financial aid available, as well as maintaining your aid throughout your college career. Get the latest news on student loan interest rates, learn what to do when your financial aid is late, and explore all of your financial aid options.
View the most popular articles in Financial Aid: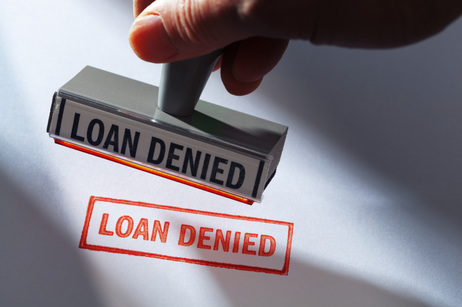 Although a community college education is inexpensive when compared to tuition and fees at a four-year institution, some students still need financial assistance to pay their education bills. Yet, some community colleges don't participate in the federal student loan program, putting some students in a financial bind.
Community colleges offer a cost-effective means for students to obtain a degree or certificate or complete the first half of studies required for a bachelor's degree. Because they are so affordable – annual tuition and fees
average just under $3,500
– many students do not need to take out student loans in order to pay for their expenses. Some students live at home or take public transit to further lessen costs, while others attend part-time and work so they can avoid taking out loans and instead pay for their schooling out-of-pocket as they go.
However, some students don't have the luxury of depending on mom and dad for free room and board, money for textbooks, or gas money to get to campus. For those students, the additional costs of attending a community college can add up: When all fees, room and board, and textbooks and supplies are added in, the average annual community college expenses rise to $15,000. Federal student loans provide a lifeline for many students who would not otherwise be able to afford these expenses, minority and socioeconomically disadvantaged populations among them. But for a million students nationwide, federal student loans are not an option because their community college does not participate in the federal student loan program.
Opting Out
At first glance, it may seem counterproductive for a community college not to participate in the federal student loan program. After all, more available financial aid means more students are able to enroll in courses, thus helping that institution's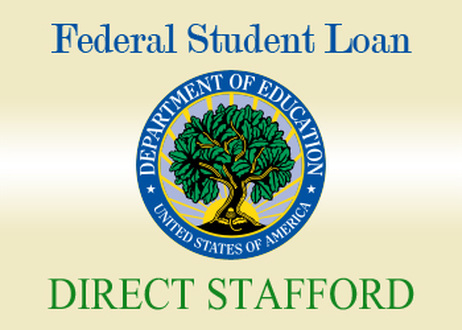 We report on the recent increases in Stafford Loan Rates, which have led to some community colleges across the country discontinuing this option for financial aid.
The announcement of a significant increase in
Stafford loan
rates could pose a problem for some community college students. Despite reassurances from Congress that a deal is coming, those looking for ways to pay for their postsecondary education continue to be left in a bind at this point. On the other hand, many community colleges have done away with the Safford loan option for other reasons, and students are finding alternative methods for footing their tuition bills. Check out how community colleges are dealing with the issues involving Stafford loans and finding other ways to help their students financially.
Stafford Loan Rates Doubling?
MPN Now
reports that the failure by Congress to address student loan rates has resulted in a doubling of the rates for Stafford loans. Without intercession by lawmakers, students could see rates of 6.8% on loans taken out for the upcoming school year. Last year, those rates were just 3.4%.
The rate hike applies to subsidized Stafford loans, which are those in which the government pays the interest while the student is still attending college. Subsidized Stafford loans make up about one-quarter of all Stafford loans issued. Unfortunately, they are also the loans that typically go to the neediest students.
Susan Romano, director of financial aid at
Finger Lakes Community College
in New York, told MPN Now that the changes may prompt students to look for other ways to pay for their college education.
"I think it's going to make families think twice about loans, especially here at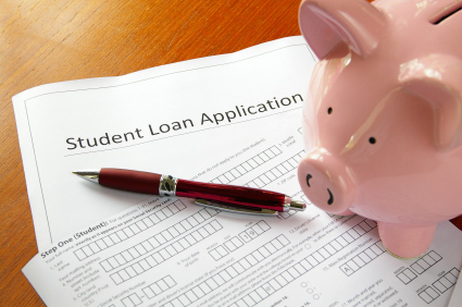 Community colleges may offer lower tuition costs than four-year schools, but the bills can still be steep for some students. Find out how you can get financial aid to complete your community college degree.
Choosing a college is an important step that can directly impact a student's success. Once a college is chosen, the reality of paying for higher education begins to creep into the picture. By selecting a community college, students have already made a frugal choice for their future. However, even community college is far from free. Check out these 10 financial aid tips that will help you pay your way through community college.
Earn Credits before College
You can begin paying for college long before you even apply. How? By earning college credits while you are still in high school. Many community colleges now work with neighboring high schools to allow students to
dual-enroll
in both college and high school classes simultaneously. Many of these programs do not charge tuition to the students taking college classes, but offer credit for the courses just the same.
Determine Your Needs
Before you begin filling out financial aid forms,
ABC Chicago
recommends you get a rough idea of how much money you will actually need. Take the total cost of tuition at the college you will be attending and add on living expenses if you will be living on your own, books and other essentials. Subtract the amount you have saved, as well as any money provided by your parents. Now you have a ballpark figure of how much money you still need to come up with to pay for your entire education.
Start Early
When it comes to financial aid, the early bird really does land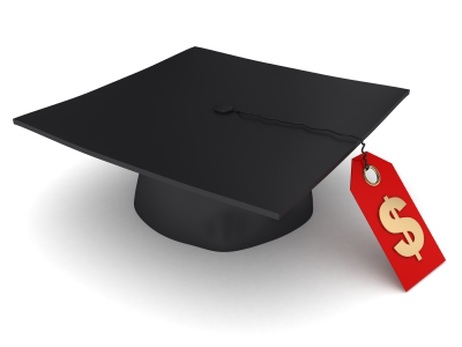 What's happening to financial aid for students at community colleges? Students at for-profit colleges are now getting a bigger piece of the federal student aid pie.
The United States is facing a debt crisis of epic proportions, but it may not be in the area consumers would suspect.
Huffington Post
cites statistics from the Federal Reserve Bank of New York that show
student debt
has now surpassed credit card debt in this country. It is no wonder that media is literally littered with reports of student debt defaults today. To make matters worse, the source of student debt is no longer community colleges and four-year public institutions. Instead, that debt is going directly to
for-profit schools
that charge students plenty in tuition rates, but deliver little in return.
For-Profits Enjoy Prosperity
This is not the case with for-profit colleges. Institutions like the University of Phoenix and ITT Technical Institute are enjoying significant prosperity these days, as they take a bigger piece of the federal funding pie through student loans courtesy of Uncle Sam. Floyd Norris
The FAFSA deadline is fast approaching and many community colleges are offering workshops and other types of assistance to help students get the financial aid necessary to head to college next year.
The deadline for submitting the Free Application for Federal Student Aid (FAFSA) is looming, and colleges across the country are offering
assistance with financial aid paperwork
. This basic form, which is the first step in gaining grants or
loans
from the federal government, have helped many students pay for the rising costs of higher education. For those with questions about the FAFSA, answers may be as close as their local community college.
What is FAFSA?
The FAFSA is the first step in the financial aid process, whether students are looking for federal or state assistance. According to a report at the Rhode Show, this mother of all financial aid forms allows the federal government to determine a student's eligibility for financial aid. The states also use the paperwork to determine whether students qualify for loans or grants at the state level. Colleges and universities use the information on the FAFSA to get an idea of just how much financial aid a student might need to attend a specific school.
The FAFSA opens the door to a variety of financial aid options, including the popular
Stafford loans
and grad PLUS loans. Student loans like these are preferable to private loans for most students because they come with low interest rates and an array of consumer protections and benefits. One of the most attractive features of some of these loans is an Income-Based Repayment Plan that allows students to pay off balances in increments they can afford once they graduate from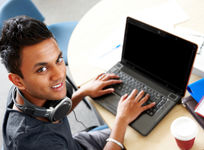 May 26, 2017
Learn how online courses broaden the options of a community college education.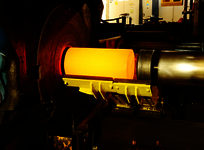 May 20, 2017
Corrosion technology is one of the hottest new industries community colleges are training for. Currently, only a handful of schools offer a program, but the field is open for new graduates.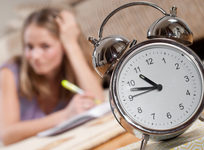 May 20, 2017
A recent report revealed that many California community college students take twice as long to get an associate's degree as is normally required. While community college is less expensive than attending a four-year institution, students who drag out their degree programs lose much of that savings in additional tuition, fees, textbooks, and lost wages. In this article, we examine the reasons why some students take so long to graduate.