Paying for community college can be overwhelming. Use the tools, resources and tips within this section to help you finance your education. From student loans to scholarships, we'll cover the most common financial aid options available to community college students. Get money saving tips, learn more about Pell grants, and explore the federal work-study program.
View the most popular articles in Financing:
Learn about the Department of Education's new Direct Loan Program and how you can prepare for the change in your financial aid.
The tide has turned in federal
financial aid
– and students will be the benefactors. The newly minted U.S. Department of Education's Direct Loan Program will now administer federal financial aid, cutting out the middlemen banks that once profited on doling out these funds to students.
Amidst all of the changes, "student loans are in transition, and those who use them need to pay particular attention right now as the U.S. Department of Education's Direct Loan Program takes responsibility for lending," The Daily Press sagely advises.
Make sure that you are taking the right steps to apply for and manage your community college financial aid, using this article as your guide.
Financial Aid & the Federal Government: Overview of New Legislation
According to the
New York Times
, President Obama recently passed legislation that allows the Department of Education to directly provide students with financial aid loans. This new law eliminates any fees paid to private banks, as banks will no longer serve as intermediary parties between students and their access to college loans. Without banks acting as middlemen, an estimated $6 to $7 billion dollars of federal money will be saved annually, benefiting the government, taxpayers, and students, according to the Congressional Budget Office.
As outlined by the legislation, as of July 2014, students set to borrow money for college will be permitted to, "cap repayments at 10 percent of income above a basic living allowance, instead of 15 percent."
Adding to this advantage, students who maintain responsible repayment histories will have their college
Community college health insurance can save you more than $1,000 each year. Learn more about the coverage and policies offered right through your community college campus.
While those on Capitol Hill continue to debate the pros and cons of the proposed national
healthcare
plan, community college students need to find affordable options for health coverage today. Most community colleges offer or even mandate health coverage plans for qualified students – but are these plans a good choice for your health and pocketbook? In fact, depending upon your specific community college, enrolling in your campus' health insurance plan could save you $1000 or more annually!
Community College Health Insurance vs. Individual Policies
Community colleges are able to offer their students group policies, which typically translate into more affordable premiums and better coverage than individual health insurance policies. However, just how much can you save by opting for your community college's coverage?
Some states leverage a large number of their community colleges to provide their students with the best health insurance rates. For example, the
Community College League of California
(CCLC), which currently has 69 campuses in its league, allows students to purchase health insurance at $88 per month.
In evaluating
CCLC's insurance benefits
, the policy is a PPO with a low yearly deductible of $250. While there is a maximum lifetime benefit per each accident or sickness of $50,000, the other benefits are very comprehensive. For example, the policy pays for 100% of ambulance service and 80% of most medical services, and the co-pay for a standard doctor visit is only $25.
If a non-smoking male California student between the ages of 18 - 22 was to obtain the same type of health insurance
Learn about the millions of unclaimed Pell Grant dollars that could help fund your community college education. Find out if you qualify and how you can apply for the free funds.
Are you taking full advantage of your
financial aid
opportunities? If you have not yet applied for the Pell Grant, then you may be missing out on millions in federal funding that is currently being unused. In fact, in
California
alone, more than 500,000 community college students were eligible for the Pell Grant, but simply did not apply for it, according to the Institute for
College Access and Success
.
As a grant, the Pell Grant does not need to be repaid, making it one of the best financial aid opportunities. In addition, the
Obama administration
plans to inject another $40 billion into the program, as reported by the
Washington Post.
Understanding the Pell Grant
According to the
U.S. Department of Education
, the Federal Pell Grant is a needs-based program that provides financial aid to low-income undergraduate students. You are eligible for the grant if you have not yet received a
bachelor's degree
or another professional degree, and if you meet financial criteria based upon several factors:
Expected family contribution
Family size
Student's income
Cost of attending the community college
Enrollment status and timeline
In roughly evaluating whether or not you would qualify for the Pell Grant, 57% of Pell Grant recipients in 2005 – 2006 had family incomes of less than $20,000 annually, while 90% of Pell Grant recipients in 1999 – 2000 were from families with income less than $41,000 per year. However, if your family income is less than $60,000, you are technically eligible for Pell Grants.
As "free" money, the Pell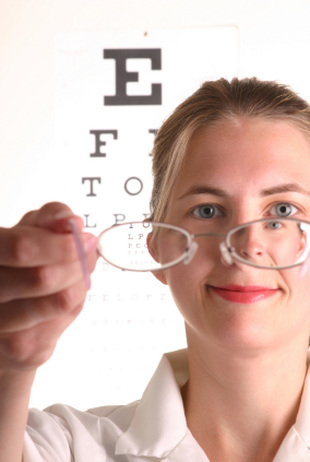 Free eye care is only one community college visit away. Learn about community college programs around the country that offer free eye care to local residents.
Health insurance is notoriously expensive in the United States, and as Americans struggle to maintain their basic health insurance coverage, many have eliminated their vision and dental insurance policies. However, proper eye care is an essential part of overall health. A person who does not have the proper eyeglasses can suffer from a severely compromised quality of life.
Fortunately, a number of community colleges with optometry training programs are beginning to offer free clinics, which provide training for community college students and free or low-cost services to local residents in need.
Free Services Benefit Local Residents on a Budget
Ophthalmic technician Joy Fountain, who organizes a Community Eyecare Day along with Michigan eye care chain Advanced Eyecare Professionals, tells the
Grand Rapids Press
that seeing people in need who are helped by the free clinic days makes all the planning and extra effort worth it. She tells the story of one woman who came to the clinic wearing her son's taped-together glasses, despite the fact that her son's glasses were for a nearsighted person while the woman herself was farsighted.
Another woman, whose free exam revealed that she had glaucoma and who was able to receive corrective laser surgery from the clinic, tells the Grand Rapids Press that if it weren't for the volunteers at the Community Eyecare Day, "I wouldn't have glasses, and I probably would have lost my eyesight."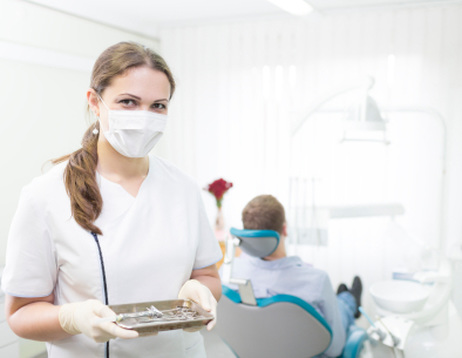 While dental procedures are typically expensive, preventative services at your local community college is very affordable - if not free! Learn about how you can get low cost dental services through your community college's dental hygienist training program.
In
difficult economic times
, many people may delay visits to the dentist because they cannot afford to pay the accompanying bill. Many college students, who struggle to pay for tuition, books, housing and other educational expenses also often put off dental work. While this plan may seem wise in the short term, neglecting one's oral health can lead to serious health and financial consequences down the road. Those who do not get regular dental cleanings and check-ups put themselves at an increased risk for gum disease and cavities, both of which can lead to future financial and physical pain when the problems eventually need to be treated.
Fortunately, for college students who may not have the finances to pay for dental work, or for those whose health insurance does not include a dental plan, a lack of funds does not necessarily mean one's dental health care needs to suffer. Community colleges that have dental hygienist training programs often offer
low-cost or even free dental services
to college students, as well as children and adults in the general public.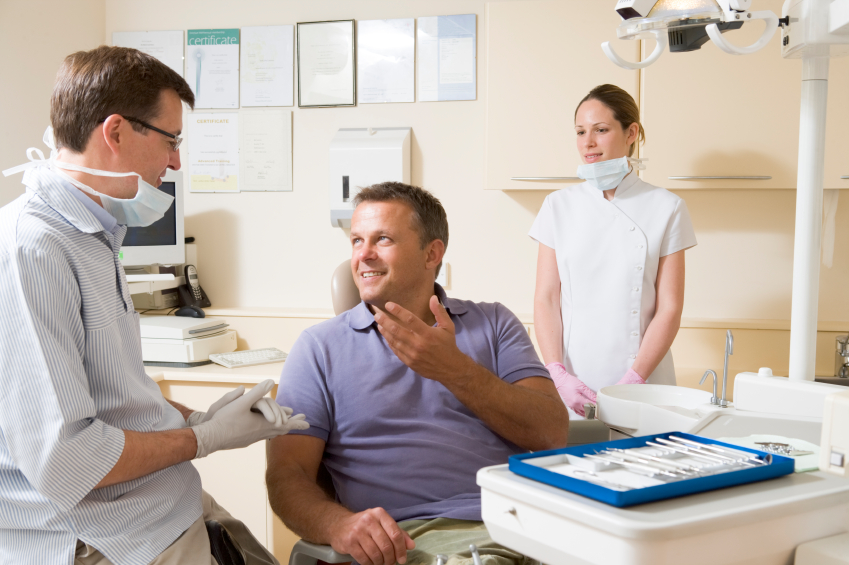 Dental services at community colleges are fairly comparable across the nation. To help you get an idea of the kinds of services offered, as well as potential pricing, we will examine a few college-based dental clinics.
Normandale Community College
The Dental Hygiene Clinic at Normandale Community College in Bloomington, Minnesota, provides comprehensive services to adult patients from the college, as well as to children and adults in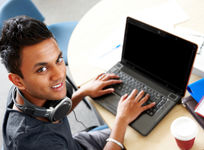 May 26, 2017
Learn how online courses broaden the options of a community college education.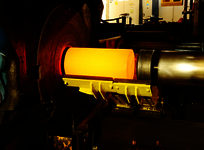 May 20, 2017
Corrosion technology is one of the hottest new industries community colleges are training for. Currently, only a handful of schools offer a program, but the field is open for new graduates.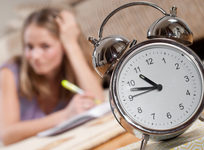 May 20, 2017
A recent report revealed that many California community college students take twice as long to get an associate's degree as is normally required. While community college is less expensive than attending a four-year institution, students who drag out their degree programs lose much of that savings in additional tuition, fees, textbooks, and lost wages. In this article, we examine the reasons why some students take so long to graduate.