This section is full of money saving tips for community college students. From free textbooks to finding affordable childcare, we'll provide you with a wealth of information on keeping college affordable.
View the most popular articles in Saving Money: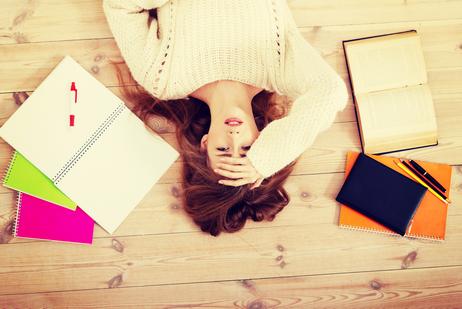 Many college students are concerned about the rising cost of tuition but there is another price that rises with each passing year - textbooks. Keep reading to learn some simple ways to save on textbooks next semester.
There is no denying that college is becoming more and more expensive with each passing year. According to a recent study, the average annual cost for tuition at a 4-year college is more than $30,000 – and that doesn't even cover everything! Paying for college is like signing a contract with a new cable service provider. After doing the research you finally choose a provider based on a specific published price. But when it comes time to sign the contract you find out that there are all of these unexpected fees involved – service fees, taxes, etc. And then the price for service skyrockets after the first year!
With college, hidden costs are everywhere. The amount you pay the school each semester (or each year) probably only covers your tuition, maybe even room and board. But there are so many other things you are going to need to make it through the year – basic school supplies, clothing, transportation and, of course, textbooks. Many students underestimate the cost of textbooks but they actually end up being a significant expense for many students. Keep reading to learn just how much you should expect to pay for textbooks during school and how you can cost those costs a little bit.
How Much Do Textbooks Really Cost?
Though there are certainly some college classes that do not require them, most classes are based around one or more textbooks. This means that in addition to paying tuition and room and board, many students must also pay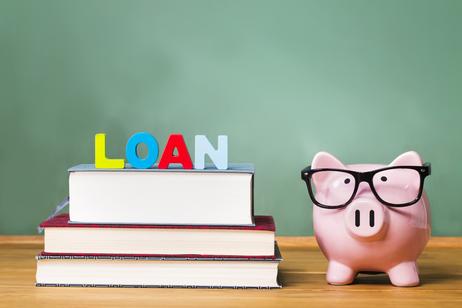 Education becomes more expensive with each passing year so it is important to make smart use of your student loans and to minimize your debt while you are in school whenever possible.
Many people will tell you that you can't get a good job without an education – a college education. Unless you are lucky enough to receive a generous scholarship or help from family, you may be left paying for school on your own and you may need to take out a few student loans – or a lot of them. Unfortunately, the cost of tuition continues to rise each year and the average salary for an entry-level job just isn't enough to pay off student loans for many people. If you are thinking about starting school, or if you already have, do yourself a favor and follow some of these simple tips for minimizing your educational debt while you are in school so that your loans are more manageable when you graduate.
Shocking Student Loan Statistics
According to the most recent reports for 2016, the total amount of student loan debt in the United States is about $1.23 trillion and that number is divided over more than 43 million Americans. The average graduate for the class of 2016 will be graduating with more than $37,000 in student loan debt – that number is up by a full 6% from last year. When it comes to student loans, there are a wide variety of different types and each type of loan has its own interest rates and rules for repayment. Direct loans make up the largest chunk of student loan debt with a total over $840 billion divided over nearly 30 million
Many community college students provide tax help during these months, through the Volunteer Income Tax Assistance (VITA) program. We'll highlight some of the schools where these services are available.
April may still seem like a long way off, but it's not too soon for many Americans to begin thinking about filing their tax returns. Tax preparation can be a complex business, and not everyone can afford to hire the services of a CPA to help them with the process. The good news is that help is available for those who cannot afford professional assistance, and it may be as close as your neighborhood community college. By enlisting the help of a college student who is majoring in the accounting field, you can get expert advice without paying a fortune for the service.
About VITA
Tax assistance at the local community college is generally offered through the IRS Volunteer Income Tax Assistance program, also known as VITA. According to the IRS website, this program is available to anyone who earns $50,000 or less and requires assistance filing their tax returns. The volunteers that work with VITA are trained in IRS guidelines and are IRS certified to offer tax advice on issues such as earned income tax credit, child tax credits and other tax deductions.
Those that work on the community college campus are often accounting students from the school, but other volunteers may be working in that particular office as well. Many of this year's VITA programs are already up and running, allowing many who qualify for the services a head start on this year's tax return. Many offices provide free electronic filing, so those that use their services can
April 15th is looming, but your local community college can help you file your taxes - for free! Learn about the programs that may be in your area to help with your filings with Uncle Sam.
With tax day just around the corner, many Americans are scrambling to get their documents in order and their forms completed. For those who need help with the return but can't
afford
to hire the services of a CPA, there is an alternative. The IRS offers volunteer tax assistance in a variety of communities to help
low-income families
get the help they need before April 15. The benefits are even more far-reaching, as many community college students aspiring to accounting careers can get the training and experience they need to work in this volunteer program.
We'll give a brief overview of the volunteer program and who it helps, as well as list a few of the
community colleges
that have come alongside the IRS to help Americans get their taxes filed on time.
What is VITA?
According to the
IRS website
, VITA, also referred to as the IRS Volunteer Income Tax Assistance Program, is designed to offer free tax help to low to moderate-income Americans who are unable to complete their own tax returns. The service utilizes certified volunteers sponsored by a number of organizations to provide the assistance people need to file their basic income tax forms.
Most of the VITA stations are located at community places like libraries, schools and shopping malls. Community colleges are another option where VITA services might be provided.
VITA helps many different groups of Americans file their taxes accurately and on time. Some of the people that qualify for VITA services include: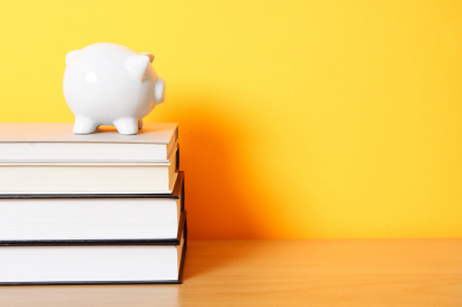 Have you ever been sticker-shocked at the textbook costs for each of your classes? Thanks to a new law, before you sign up for a class, you can ascertain exactly how much the course's textbooks will cost.
After they scrape together the necessary cash to pay
tuition fees
, community college students find that their financial obligations are far from over. The rising costs of
textbooks
and other necessary supplies have put more than one college student into a deep financial hole, forcing some to choose between their necessary resources and rent for the month.
To help students plan more efficiently for the cost of textbooks each semester, a new law has been put in place to require college professors to disclose the precise costs of textbooks before a student commits to their classes, according to a report in the
Pittsburgh Post-Gazette
.
Lower Prices
In addition to helping students plan for the cost of higher education more accurately, the new law will also increase awareness and competition in the textbook market,
lowering the cost of textbooks
overall.
This is good news to students who may spend hundreds of dollars every semester to stock their dormitory bookshelves with the necessary supplies. A report in the
Washington Post
two years ago estimated that some college students pay between $700 and $1,100 each year on textbooks. Between 1986 and 2004, the price of a college textbook tripled, with an annual increase of around 6% each year – nearly double the rate of inflation.
"It's really hard just paying for tuition alone," Annaiis Wilkinson told the Washington Post. The 19-year-old Trinity Washington University student paid about $500 in textbooks each semester just two short years ago. For community college students who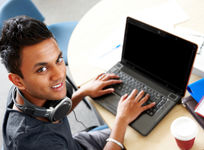 May 26, 2017
Learn how online courses broaden the options of a community college education.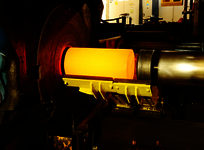 May 20, 2017
Corrosion technology is one of the hottest new industries community colleges are training for. Currently, only a handful of schools offer a program, but the field is open for new graduates.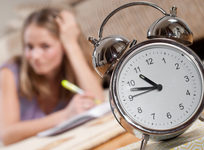 May 20, 2017
A recent report revealed that many California community college students take twice as long to get an associate's degree as is normally required. While community college is less expensive than attending a four-year institution, students who drag out their degree programs lose much of that savings in additional tuition, fees, textbooks, and lost wages. In this article, we examine the reasons why some students take so long to graduate.