Paying for community college can be overwhelming. Use the tools, resources and tips within this section to help you finance your education. From student loans to scholarships, we'll cover the most common financial aid options available to community college students. Get money saving tips, learn more about Pell grants, and explore the federal work-study program.
View the most popular articles in Financing:
Learn about proposals to freeze community college tuition that would make the cost of college attendance much more affordable.
The cost of a college education has risen rapidly over the last three decades. In fact, according to the
Bloomberg Report
, the overall cost of a college degree has risen a whopping 1,120 percent since 1978. This rate of increase is nearly double that of medical care costs and has outpaced housing costs by threefold. The exorbitant cost of college has many people concerned that higher education is beyond their means, and rightfully so. As a result, many politicians in Washington, D.C., as well as state-level officials, are examining ways they can help curb the exponential growth of college costs in order to make higher education more affordable for more people.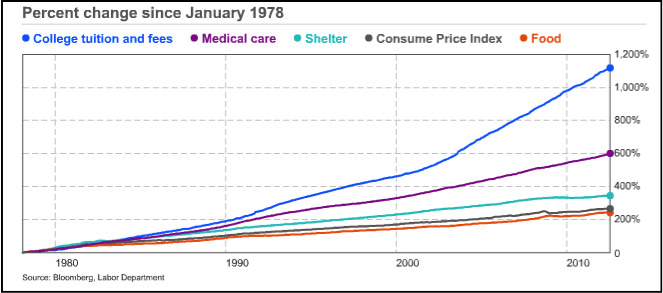 Ohio Plans to Freeze Tuition
For those for whom college is too expensive, some states have launched plans to freeze tuition. In Ohio,
House Bill 484
seeks to hold tuition rates steady while students complete their degrees. The guaranteed tuition rate would be good for a specified period of time, most often two or three years. The cost of tuition a student pays in their first year of study would remain constant over his or her tenure at the school, making their college studies more affordable and increasing the likelihood that they will stay in school and graduate.
Supporters of House Bill 484 maintain that the program will encourage more first-time students to enter college and obtain a degree. Additionally, they argue that more students will enroll full-time, thus shortening the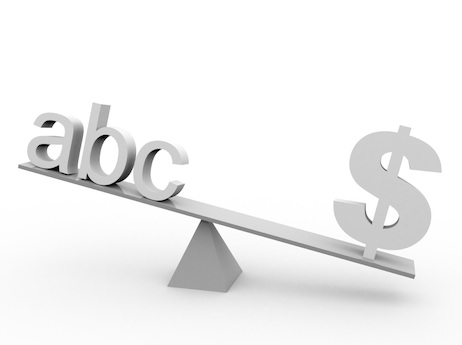 To encourage students to pursue higher education, some states are considering plans to offer zero-tuition programs at public community colleges. These programs could make college a reality for many young people, however, critics argue such programs would cost taxpayers a significant amount of money.
It's no secret that Americans are lagging behind other industrialized nations in terms of attaining a post-secondary degree. Losing the brain battle is concerning in and of itself, however, many politicians are also concerned about a workforce that may not have the necessary knowledge and skills to compete in the global market. To address this issue, legislators in some states are proposing plans that would make tuition at public community colleges free for all students, regardless of income.
Advantages of Zero-Tuition Programs
Clearly, free tuition makes college much more affordable for students. At a time when
college tuition costs are higher than ever
, being able to take advantage of such savings could encourage untold numbers of college hopefuls to enroll in classes at their local community college. Of course, with a college education comes improved knowledge, an expanded skillset, and better marketability for jobs.
Additionally, getting young people to go to college is a means to reverse the trend of
income inequality in this country
. With more and more of the nation's wealth concentrated in the hands of a few, getting a college degree can help improve the economic situation of millions of young people that are the future of this country's workforce. The better educated they are and the more skills they have, the more in-demand they will be and the more money they will make. As a result, upward mobility becomes much easier and the middle class expands.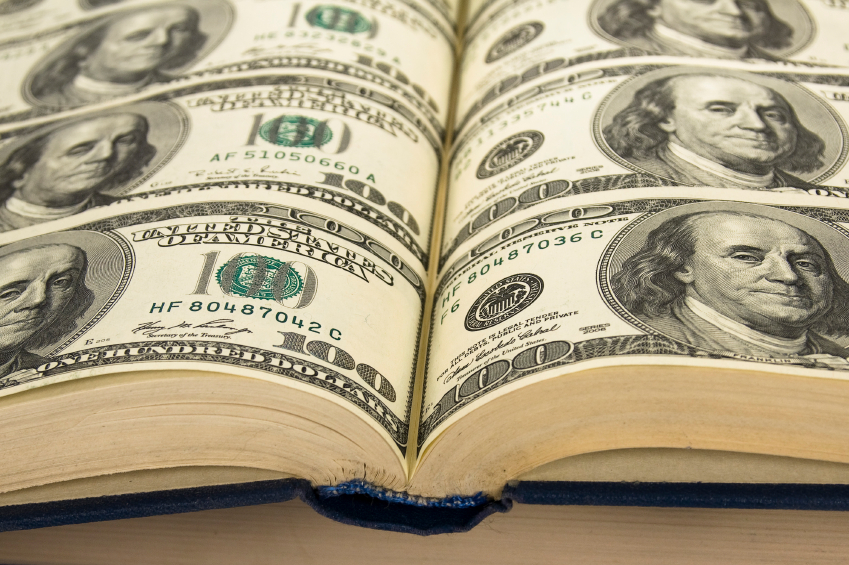 Furthermore, providing a tuition-free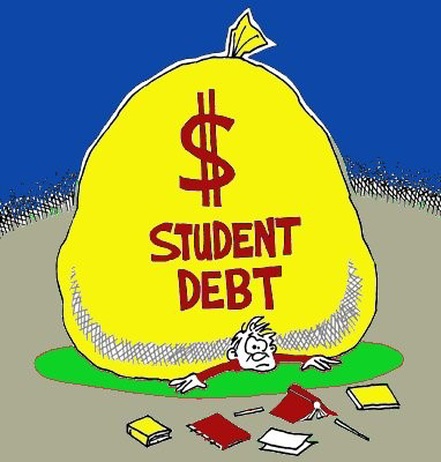 Student loan debt statistics continue to shock. Just two years ago, the average student loan debt in America was estimated at about $27,000. Now, a recent study from
Fidelity Investments
reveals that 70 percent of students who graduated college in 2013 borrowed money from various federal, state, and private sources to help pay for their education. And they left school with an average debt of $35,200. That's a 35 percent increase.
The Fidelity study also found that 50 percent of those 2013 graduates who had taken out student loans expressed surprise by just how much debt they had accumulated. That's another shocking statistic that clearly demonstrates just how difficult it is for many college-age students to visualize what their lives will be like when the borrowing phase of their student loans is over and the dreaded repayment phase begins. And that's not a good place to be.
The bottom line is that student loans are not optional arrangements between you and your lenders. They have to be repaid. They cannot be ignored or put off and federal law stipulates that they
cannot even be discharged via bankruptcy
. If you default on your student loans you can have your tax refunds intercepted, a portion of your wages garnished, judgments or lawsuits issued against you or collection fees added to your loan balances – not to mention harassing calls and tactics from aggressive creditors.
That's why it's absolutely critical that if you are a student loan borrower, you learn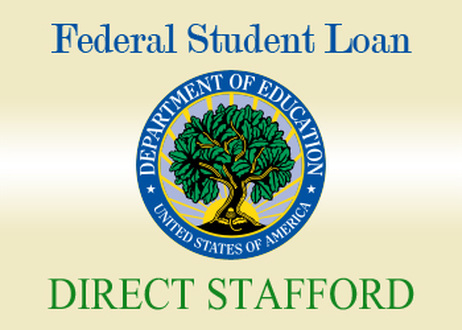 We report on the recent increases in Stafford Loan Rates, which have led to some community colleges across the country discontinuing this option for financial aid.
The announcement of a significant increase in
Stafford loan
rates could pose a problem for some community college students. Despite reassurances from Congress that a deal is coming, those looking for ways to pay for their postsecondary education continue to be left in a bind at this point. On the other hand, many community colleges have done away with the Safford loan option for other reasons, and students are finding alternative methods for footing their tuition bills. Check out how community colleges are dealing with the issues involving Stafford loans and finding other ways to help their students financially.
Stafford Loan Rates Doubling?
MPN Now
reports that the failure by Congress to address student loan rates has resulted in a doubling of the rates for Stafford loans. Without intercession by lawmakers, students could see rates of 6.8% on loans taken out for the upcoming school year. Last year, those rates were just 3.4%.
The rate hike applies to subsidized Stafford loans, which are those in which the government pays the interest while the student is still attending college. Subsidized Stafford loans make up about one-quarter of all Stafford loans issued. Unfortunately, they are also the loans that typically go to the neediest students.
Susan Romano, director of financial aid at
Finger Lakes Community College
in New York, told MPN Now that the changes may prompt students to look for other ways to pay for their college education.
"I think it's going to make families think twice about loans, especially here at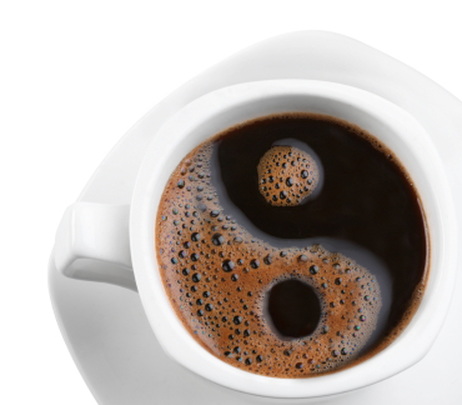 We explore an innovative idea coming to Oregon community colleges that will allow students to attend school tuition-free, with an agreement to pay back the state with a portion of their income after graduation.
As federal lawmakers appear unable to make progress in the student debt crisis, state lawmakers in
Oregon
are moving ahead with a plan to make higher education more affordable and debt-free. The proposal, known as "Pay it Forward, Pay it Back," is a unique approach to footing the climbing bill of postsecondary education today. The bill has been approved by the state legislature and is expected to be signed into law by Oregon Governor John Kitzhaber later this month.
What is Pay it Forward, Pay it Back?
According to the website for the Oregon Working Families Party, this new piece of legislation, officially dubbed House Bill 3472, offers access to a higher education without the accumulation of large amounts of debt. Students attending public universities and community colleges would be able to do so without paying any tuition up front. After the student leaves the college or university and enters the workforce, these students would pay a percentage of their income directly to the state's higher education funding.
Under the current proposal, students graduating from a four-year public school would pay 3 percent of their income. Those graduating from a community college would pay 1.5 percent of their income. Payments would be deducted directly from the individual's payroll, much like social security taxes. The payments would increase or decrease according to the individual's income amount, and would continue for a full 24 years.
Pay it Forward, Pay it Back was the brainchild of a group of students at Portland State University, in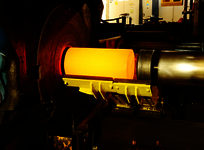 May 20, 2017
Corrosion technology is one of the hottest new industries community colleges are training for. Currently, only a handful of schools offer a program, but the field is open for new graduates.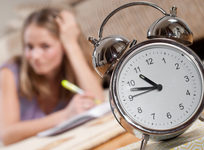 May 20, 2017
A recent report revealed that many California community college students take twice as long to get an associate's degree as is normally required. While community college is less expensive than attending a four-year institution, students who drag out their degree programs lose much of that savings in additional tuition, fees, textbooks, and lost wages. In this article, we examine the reasons why some students take so long to graduate.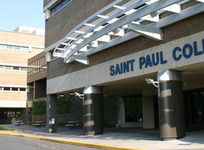 May 20, 2017
We take a look at the latest annual college rankings from Washington Monthly, which provide a list of the top community colleges in the country as well as four-year schools.