Paying for community college can be overwhelming. Use the tools, resources and tips within this section to help you finance your education. From student loans to scholarships, we'll cover the most common financial aid options available to community college students. Get money saving tips, learn more about Pell grants, and explore the federal work-study program.
View the most popular articles in Financing: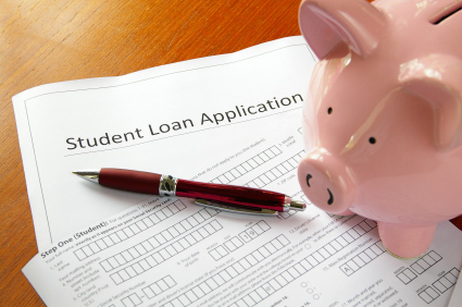 Community colleges may offer lower tuition costs than four-year schools, but the bills can still be steep for some students. Find out how you can get financial aid to complete your community college degree.
Choosing a college is an important step that can directly impact a student's success. Once a college is chosen, the reality of paying for higher education begins to creep into the picture. By selecting a community college, students have already made a frugal choice for their future. However, even community college is far from free. Check out these 10 financial aid tips that will help you pay your way through community college.
Earn Credits before College
You can begin paying for college long before you even apply. How? By earning college credits while you are still in high school. Many community colleges now work with neighboring high schools to allow students to
dual-enroll
in both college and high school classes simultaneously. Many of these programs do not charge tuition to the students taking college classes, but offer credit for the courses just the same.
Determine Your Needs
Before you begin filling out financial aid forms,
ABC Chicago
recommends you get a rough idea of how much money you will actually need. Take the total cost of tuition at the college you will be attending and add on living expenses if you will be living on your own, books and other essentials. Subtract the amount you have saved, as well as any money provided by your parents. Now you have a ballpark figure of how much money you still need to come up with to pay for your entire education.
Start Early
When it comes to financial aid, the early bird really does land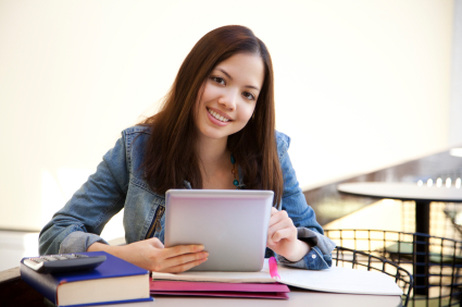 We'll report on the Benefits Access for College Completion Initiative, which will connect low-income community college students to much-needed public benefits for the purpose of improving college completion rates.
Education is one of the essential components to breaking the poverty cycle, according to studies. However,
college completion rates for students from low-income households
continue to be some of the most dismal rates nationwide. According to
Spotlight on Poverty
, just 34 percent of students from the lowest income bracket will even enroll in higher education. Of that number, only 11 percent will actually graduate with some sort of degree. Clearly, this is not the pathway to the American Dream that our country's leaders have envisioned.
If college completion rates are critical to raising families out of poverty in the U.S., something must be done to ensure more students from poor families are able to finish their education. This is the goal of a new three-year initiative from the Center for Law and Social Policy (CLASP) and the American Association of Community Colleges, in cooperation with the Open Society Foundations, as well as the Ford, Lumina, Annie E. Casey and Kresge Foundations. The Foundation Center reports that the Benefits Access for College Completion initiative is up and ready to roll at seven community colleges across the country.
About the Benefits Access for College Completion Initiative
The Benefits Access for College Completion initiative is the latest coordination to improve college completion rates by targeting
low-income students
. According to the website for
CLASP
, this initiative is designed to point low-income students to the services that will provide the
financial support
they need to make it through the college years. The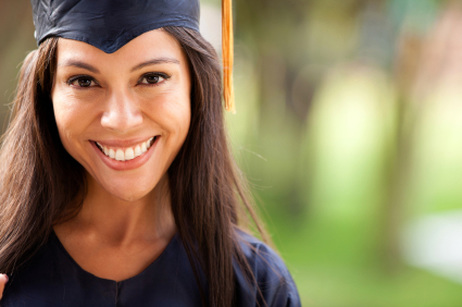 New developments in Arizona and Florida are forcing schools and lawmakers to examine the issue of tuition rates for students with parents who are in the U.S. illegally.
Arizona is fighting an immigration battle that has become more than a little murky in recent months. With undocumented immigrants now able to apply for deferred action to continue to work legally in the U.S., the question has naturally turned to the issue of
in-state tuition
. Recently, those immigrants were required to pay out-of-state tuition rates, even at the schools in the states where they lived and worked. However, the introduction of the deferred action program has some schools rethinking their tuition policies, and some actually changing the rules on what
undocumented immigrants
must pay to get a college education in the U.S.
New Action Plan Overridden by Arizona Governor
In August, shortly after President Obama's new deferred action program was introduced, the governor of Arizona, Jan Brewer, made her own announcement. Governor Brewer signed an executive order for her state that mandated state agencies were not to issue driver's licenses to undocumented immigrants in Arizona, even if they received deferred action to work in the United States. The order also stated that these individuals were to be denied all public benefits by the state, according to a report at the Tucson Citizen.
"As the [DHS – Department of Homeland Security] has said repeatedly…these individuals do not have lawful status," Matthew Benson, a spokesman for the governor's office, told the Citizen. "They are able to remain in the country and not be deported and not be prosecuted, but they do not have lawful status."
While Brewer's order lists a number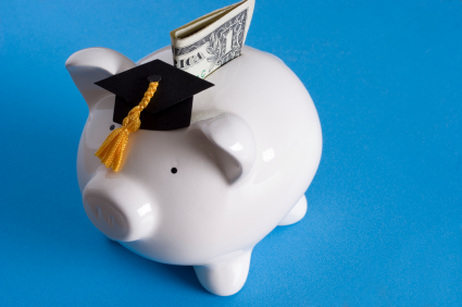 Is your prospective college expensive or a bargain? We analyze a recent report from the U.S. Department of Education that outlines which community colleges are the most expensive and which are the most affordable.
With
tuition on the rise at community colleges
across the country, many prospective college students today are on the lookout for the most affordable options in higher education. Fortunately, the U.S. Department of Education is ready to oblige the bargain hunters, with a list of the most affordable community colleges in the U.S. Peruse the Department of Education's list of deals to see if one of the schools is in your area.
The College of Affordability and Transparency Center
In an effort to bring affordability back to higher education, the Obama Administration has launched the
College of Affordability and Transparency Center
. This website offers a wealth of information about the cost of all types of higher education, with customized reports users can generate based on the information they wish to peruse. The center was created under the Higher Education Opportunity Act of 2008, according to a report at
U.S. News and World Report
. U.S. Education Secretary Arne Duncan explains that availability of information like this is critical for helping students find the most affordable solutions in a college education today.
"We want to arm students and parents with the information they need to make smart educational choices," Duncan told U.S. News and World Report. "Students need to know up front how much college will actually cost them, instead of waiting to find out when the first student loan bill arrives. These lists are a major step forward in unraveling the mystery of higher education pricing."
In addition to pricing on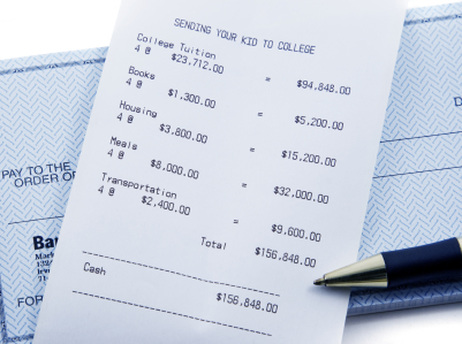 As tuition rates at community colleges increase nationwide, we share options in financial aid and other tips to make the college experience more affordable, including what the government has proposed to keep community college affordable.
Community college has traditionally been seen as the
affordable option to the four-year college
or university, but
rising tuition rates
at community colleges across the country have made some prospective students fear that even these institutions are becoming too expensive. The good news is that there are many options for financing a college education, from
work study programs
to
Pell grants
. Take a look at these 10 tips for making a community college degree a more affordable option once again.
Scholarships
Many students heading to community college do not realize that scholarships may be available. This type of financial aid is one of the most desirable because it does not have to be paid back once the degree is earned. Typically, scholarships are tied to specific skills or achievements, such as academics or sports. They are also available for particular areas of study, especially in fields in need of highly trained workers. Scholarships are also offered based on financial need, race or other factors attributed to the underserved student population.
According to
FinAid
, many free databases are available to direct students to specific scholarships for which they might qualify. In some cases, students complete a profile, and the directory will match the students to specific scholarships that complement their skill set or interests. Students are then notified which scholarships met their specifications, so that they can pursue those opportunities.
Grants
Pell grants are equally attractive to scholarships because they do not have to be paid back after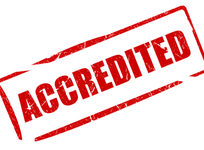 May 29, 2017
Learn how to evaluate colleges based on accreditation, and why it's important.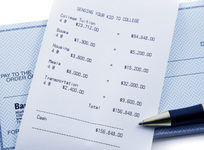 May 29, 2017
As tuition rates at community colleges increase nationwide, we share options in financial aid and other tips to make the college experience more affordable, including what the government has proposed to keep community college affordable.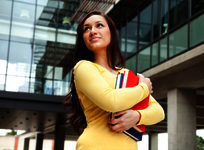 May 29, 2017
Learn what to expect in terms of classes and student life in your first semester of community college.