New "Pay it Forward" Plan will Allow Students to Attend Community College Tuition-Free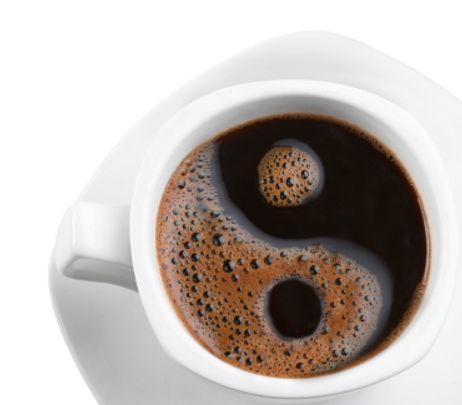 We explore an innovative idea coming to Oregon community colleges that will allow students to attend school tuition-free, with an agreement to pay back the state with a portion of their income after graduation.
As federal lawmakers appear unable to make progress in the student debt crisis, state lawmakers in
Oregon
are moving ahead with a plan to make higher education more affordable and debt-free. The proposal, known as "Pay it Forward, Pay it Back," is a unique approach to footing the climbing bill of postsecondary education today. The bill has been approved by the state legislature and is expected to be signed into law by Oregon Governor John Kitzhaber later this month.
What is Pay it Forward, Pay it Back?
According to the website for the Oregon Working Families Party, this new piece of legislation, officially dubbed House Bill 3472, offers access to a higher education without the accumulation of large amounts of debt. Students attending public universities and community colleges would be able to do so without paying any tuition up front. After the student leaves the college or university and enters the workforce, these students would pay a percentage of their income directly to the state's higher education funding.
Under the current proposal, students graduating from a four-year public school would pay 3 percent of their income. Those graduating from a community college would pay 1.5 percent of their income. Payments would be deducted directly from the individual's payroll, much like social security taxes. The payments would increase or decrease according to the individual's income amount, and would continue for a full 24 years.
Pay it Forward, Pay it Back was the brainchild of a group of students at Portland State University, in collaboration with the Working Families Party and other local groups. The idea for Pay it Forward originated with the Economic Opportunity Institute, and is based on similar models in Australia and the U.K. While Oregon would be the first state in the country to implement such a plan, other states, including New York, Pennsylvania, Washington, Wisconsin and Vermont, have all expressed interest in the concept as well.
New Approach as Loan Rates Skyrocket
ABC News
reports that the new bill was unanimously approved by the Oregon legislature on the same day loan rates on student
Stafford loans
doubled. Now at 6.8%, this new option could help many Oregon college students get the education they need to land high-paying jobs without getting saddled with enormous amounts of debt after graduation.
"This is what thinking out of the box looks like," Mark Hass, chair of the senate education committee and sponsor of the bill, told ABC. "Somebody's got to come up with something. Look at what the U.S. senate did. They couldn't even resurrect status quo, which wasn't working. If we don't do something dramatically different, we'll continue sticking kids in college who aren't able to pay for it."
The Problem of Student Debt
The sudden increase to the Stafford loan rate isn't the only worry in the current
student debt
crisis. According to the
Wall Street Journal
, the amount of student debt in the United States recently hit the $1 trillion mark. ABC reported on statistics from Fidelity, that showed the average amount of student debt for the Class of 2013 was $35,200. The average student debt for Oregon students was at $25,000.
The Wall Street Journal also reported that during the 2010-2011 school year, about 21,000 first-year students in state schools paid around $171 million in
tuition
. State residents currently pay $2,125 for a 12-credit load at Portland State University. Out-of-state students pay $6,181.
Breaking Down the Numbers
In contrast, proponents of the new bill estimate the Oregon program could initially cost the state about $9 billion over the first 24 years. Creators of the bill hope to get that money through a combination of private grants and public money. The hope is that the program would become self-sustaining, as students graduate and begin making their payments.
If the plan goes through according to the numbers proposed above, graduates from the program making $30,000 per year would pay around $900 per year. Those making $60,000 per year would pay $1,800 per year. As income levels increase, so would payments. According to some estimates, the average graduate would completely pay off their education expenses within 20 years. The last four years of payments would provide extra revenue to the program, similar to a fee for using the service.
"This is not a loan," John Burbank, executive director of the Economic Opportunity Institute, explained to the Huffington Post. "You're paying it forward essentially, so your contributions would enable the next generational cohort of students the same free access."
Those numbers are very rough estimates, since payments would depend entirely on the student's income amount. It should also be noted that the percentages listed above are a mere suggestion at this point. The proposed pilot program, which would like start with a single four-year school and one community college, would serve to determine plan specifics.
While many in the state are strongly supporting the Pay it Forward plan, some have expressed concerns about plan specifics. Dave Girouard, chief executive of an investment company in Palo Alto, California, told the Wall Street Journal the plan could turn off some of the biggest potential earners in the state, since they would end up paying more into the program. In addition, many are wondering exactly where the start-up funding would come from.
Once the bill is signed into law by Governor Kitzhaber as expected, the next step would be to solidify start-up funding and select schools for the pilot program. In time, perhaps Pay it Forward will become a model for funding higher education that could be used across the country.
We look at why millions of Americans are choosing community college over a traditional four-year school today.
Many students enroll in community college with the intent of transferring to a four-year school. Of those who do, many succeed, and yet traditional colleges and universities continue to overlook them. Read on to learn more about why more community college students don't transfer schools and to receive some tips for making the transfer yourself.
Community college is the only option for many students who either can't afford a traditional four-year university or who need a more flexible school environment. Just because community college is different, however, doesn't mean that its students matter any less. The Aspen Prize exists to encourage community colleges to do more for their students and to continually strive for improvement.