Build the foundation needed to navigate the community college financial aid system. Learn which schools are the most affordable, get money tips on reducing college costs, and explore the latest initiatives to make community colleges even more accessible.
View the most popular articles in Financing Basics: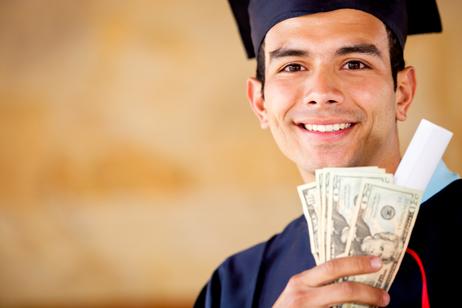 Many recent graduates are crippled with student loan debt, are you one of them? If so, keep reading to learn about refinancing options that could save you thousands.
If you are one of the millions of college graduates struggling with student loan debt, you might be considering an option to refinance. Even though community college is often more affordable than a traditional four-year university, school is never cheap. Depending how much debt you have and how much you are able to pay, you might be able to consolidate and/or refinance your loans to make your payments more affordable – keep reading to learn more.
Save Money by Refinancing Your Student Loans
Refinancing your loans means that you will be repaying your existing debt by taking on a new loan with new terms, often from a new creditor. Two of the most common options for refinancing your student loans are private loan refinancing and federal loan consolidation. Again, it depends on the type of loans you have and how much debt you have as well. If you are able to refinance through a private lender you might be able to get a lower interest rate while federal loan consolidation is usually a good option for people who are looking to simplify the repayment process by lumping multiple loans into a single payment plan. Loan consolidation may or may not give you a better interest rate.
If you're thinking about refinancing your community college student loans, there are a few questions you should ask yourself first:
Why are you refinancing?
What are your options?
What rate can I get?
The first question about why you are refinancing is very important – your goals will help you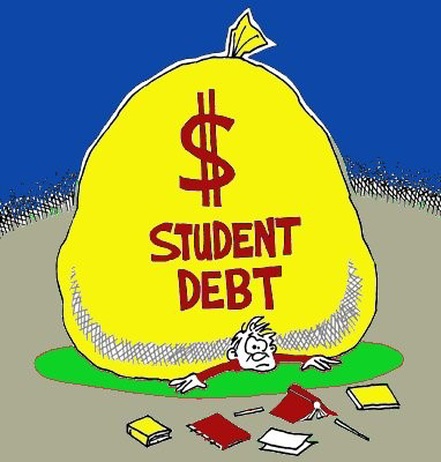 Student loan debt statistics continue to shock. Just two years ago, the average student loan debt in America was estimated at about $27,000. Now, a recent study from
Fidelity Investments
reveals that 70 percent of students who graduated college in 2013 borrowed money from various federal, state, and private sources to help pay for their education. And they left school with an average debt of $35,200. That's a 35 percent increase.
The Fidelity study also found that 50 percent of those 2013 graduates who had taken out student loans expressed surprise by just how much debt they had accumulated. That's another shocking statistic that clearly demonstrates just how difficult it is for many college-age students to visualize what their lives will be like when the borrowing phase of their student loans is over and the dreaded repayment phase begins. And that's not a good place to be.
The bottom line is that student loans are not optional arrangements between you and your lenders. They have to be repaid. They cannot be ignored or put off and federal law stipulates that they
cannot even be discharged via bankruptcy
. If you default on your student loans you can have your tax refunds intercepted, a portion of your wages garnished, judgments or lawsuits issued against you or collection fees added to your loan balances – not to mention harassing calls and tactics from aggressive creditors.
That's why it's absolutely critical that if you are a student loan borrower, you learn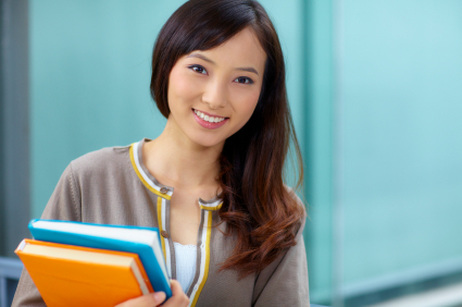 A recent study by Sallie Mae shows that many of the families choosing community college for their students today are in income brackets over $100,000. We'll explore possible reasons for the demographic change.
The Changing Demographic
The report on the Sallie Mae website, titled, "How America Pays for College 2011," explains that in the past four years, many families across the country and from all income brackets have shifted from four-year institutions to two-year community colleges. This shift could be a factor in why middle- and high-income families have been able to reduce education costs and take less money from income and savings to pay the price for higher education.
The study found that during the 2009-2010 academic year, 12 percent of high-income families (families making $100,000 or more) sent students to two-year colleges. The following school year, that percentage went up to 22 percent. That increase correlates with a drop in four-year college enrollment during the same time frame, which shifted from 56 percent during the 2009-2010 school year, to just 48 percent the following year. This group also reported paying 18 percent less
Learn more about The College Cost Reduction and Access Act of 2007 ("CCRAA" or the "Act"), which was enacted to make college more affordable for low- and moderate-income students by phasing in increases in government grants.
The College Cost Reduction and Access Act of 2007 ("CCRAA" or the "Act") was enacted to make college more affordable for low- and moderate-income students by phasing in increases in government grants. For example, in 2007 the maximum Pell Grant was limited to $4,310, whereas the maximum for 2012 is $5,400. The Act also decreases interest rates on government-backed loans and even cancels outstanding debt in certain situations. The favorable terms for grants and loans represent an important step forward in achieving universal access to higher education. This report examines the problem of inadequate college assistance, the enactment of the Act, the major provisions affecting college student borrowers, and the funding of the new benefits.
Rising Cost of Higher Education Leads to Massive Student Loan Debt
Federal student aid has not kept pace with the escalating cost of higher education and the reduced state support of public colleges and universities. As a result, some students decide that a college education is out of their reach. Other students and their families borrow increasing amounts to pay tuition and other expenses. Students who graduate with unpaid loans are burdened with thousands of dollars of debt that they must usually begin repaying shortly after graduation. Studies show that about 39 percent of college graduates under the age of 35 say it will take them more than ten years to pay off their loans. For graduates with low- or moderate-paying jobs, the monthly principal and interest due may far exceed their ability to pay.
Attending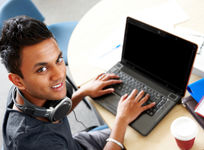 May 26, 2017
Learn how online courses broaden the options of a community college education.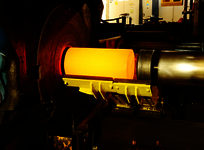 May 20, 2017
Corrosion technology is one of the hottest new industries community colleges are training for. Currently, only a handful of schools offer a program, but the field is open for new graduates.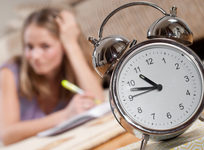 May 20, 2017
A recent report revealed that many California community college students take twice as long to get an associate's degree as is normally required. While community college is less expensive than attending a four-year institution, students who drag out their degree programs lose much of that savings in additional tuition, fees, textbooks, and lost wages. In this article, we examine the reasons why some students take so long to graduate.