Community College Loans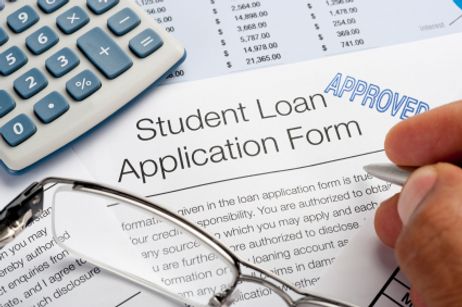 Learn how college learns work and how you can use them to finance your education.
Embarking on a community college experience can be overwhelming for many students. After all, rising costs of education can quickly eat away at your savings or your earnings from a part-time job. For this reason, a loan may be just the answer you've been looking for. An educational loan can help you pay for community college, allowing you to work towards your degree without the added stress of wondering how you will pay for it. A student loan can be repaid over time, once you've completed your education.
It is important to keep in mind that borrowing money is expensive, even if it is in the form of a government-subsidized loan at a relatively low interest rate. If you have any money saved, or are able to work and attend community college part-time, these may be some great options to avoid having a large amount of debt upon graduation. Only you, your parents, and possibly a financial advisor can determine the borrowing/savings scenario that is ideal for you.
Types of Loans
There are a number of different education loans available, each one uniquely tailored to address the needs of certain individuals. When the federal government offers loans to students, these loans usually have low interest rates. The
Stafford Loan
is the main vehicle by which the government loans money to students. Stafford Loans are further broken down into two subcategories:
Subsidized - In this case, the interest on your loan is paid by the government while you are still in school. Subsidized Stafford Loans are given based on demonstrated financial need of the student and the family.
Unsubsidized - Although payments on the loan can be deferred until after completion of college, the interest is added on to the loan balance, therefore increasing the size and the cost of the loan. No financial need must be demonstrated in order to qualify for the Unsubsidized Stafford Loan.
You can take the first step to applying for either version of the Stafford Loan by filling out the Free Application for Federal Student Aid. In addition, many students are able to combine the subsidized and unsubsidized portions of the loan in order to afford their community college education. Keep in mind that, regardless of whether your Stafford Loan is subsidized or unsubsidized, it must usually be repaid within ten years after graduation from college.
Another type of student loan is the
Perkins Loan
- it is subsidized by the federal government, and comes with a low interest rate of 5% . Be sure to ask the financial aid office at your community college for more information, since each college is responsible for administering the Perkins Loans for their students. The great thing about the Perkins Loan is that most students receive a nine-month grace period after they have graduated to start paying back the loan. There are even some conditions for extraordinary circumstances that allow you to extend the grace period. This gives you plenty of time to find a job in your field and become financially stable.
Perhaps your family situation is such that your parents would like to take out a loan in order topay for your community college education. In this case, they may be eligible for the
PLUS (Parent Loan for Undergraduate Students) Loan
. Here are some other points to consider when looking at a PLUS Loan as a college financing option:
Your parents may be eligible for the PLUS Loan if their credit is good, if they claim you as their dependent, and if you are enrolled at least half-time.
PLUS Loans are not subsidized, and do not offer a grace period once the student has completed college.
Payments can be deferred until after you have graduated college.
Just like Stafford and Perkins Loans, PLUS Loans can be consolidated with other debt.
Your parents, together with their financial advisor or accountant, should be able to determine if a PLUS Loan is the best option for them, versus another financing method such as a home equity loan. Since the federal government limits the amount of money it loans to each student toward their college education, many students turn to private education loans in order to help pay for community college. Since private lenders offer private education loans, your credit score plays a big part in your eligibility for such loans. Even with a great credit score, you are likely to pay a higher interest rate on a private loan than you would on a government loan. Nevertheless, such private loans are a great way to help finance your community college education and your future.
Questions? Contact us on Facebook. @communitycollegereview
If you are interested in sleep, then a polysomnography career may be right for you. Learn about how you can begin this lucrative career in studying sleep disorders at your local community college.
The current state of the United States education system is up in the air as COVID-19 spreads across the nation. Graduating high school seniors may find it necessary to change their plans for the fall of 2020 and many are considering a gap year.
In the wake of the COVID-19 crisis, businesses around the country are facing setbacks - colleges included. Read on to learn more about the impact of the pandemic on higher education in the United States.