While Community Colleges Struggle, More Federal Subsidies Pour into For-Profits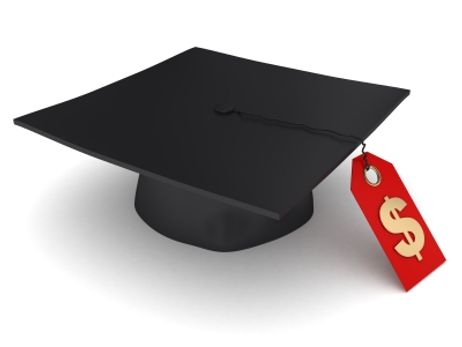 What's happening to financial aid for students at community colleges? Students at for-profit colleges are now getting a bigger piece of the federal student aid pie.
The United States is facing a debt crisis of epic proportions, but it may not be in the area consumers would suspect.
Huffington Post
cites statistics from the Federal Reserve Bank of New York that show
student debt
has now surpassed credit card debt in this country. It is no wonder that media is literally littered with reports of student debt defaults today. To make matters worse, the source of student debt is no longer community colleges and four-year public institutions. Instead, that debt is going directly to
for-profit schools
that charge students plenty in tuition rates, but deliver little in return.
For-Profits Enjoy Prosperity
This is not the case with for-profit colleges. Institutions like the University of Phoenix and ITT Technical Institute are enjoying significant prosperity these days, as they take a bigger piece of the federal funding pie through student loans courtesy of Uncle Sam. Floyd Norris of the
New York Times
calls that "welcome news to the propriety colleges," and says that Kevin M. Modany, chief executive of ITT Educational Services, told analysts earlier this year that the "competitive landscape" is getting better for those schools.
The Chronicle of Higher Education
reports that figures from the Education Department's report, "The Condition of Education: 2012," show that while students at public institutions were getting more financial aid, the increase was the sharpest at for-profit schools. These institutions saw a dramatic 55-percent increase in the number of students receiving financial aid between the 2006-2007 school year and the 2009-2010 academic year. The average amount of student loan aid for students at for-profit schools was $9,641.
What the Numbers Show
This news may be greeted enthusiastically by the executives at for-profit institutions, but how do the numbers benefit the people that matter most – the students that invest in an education at these schools? According to the Huffington Post, the benefits are minimal, and the facts about these institutions are even "scary." Consider the following statistics that come directly from a recent College Board study reported by Huffington Post:
In 2009, approximately 1.5 million students in the U.S. attended for-profit colleges. The average annual tuition cost for these schools was $14,000, compared to $7,600 for a public four-year institution. (Community colleges cost even less, ranging somewhere between $2,000 and $4,000 per year.)
Of the students attending for-profit schools full-time, around three-quarters are receiving some sort of financial aid – which commonly comes from federal funding, rather than the schools themselves.
Nearly half of the students who receive student loans get at least some of their money from private financial institutions, which charge much higher interest rates than student loans offered by the federal government.
While these for-profit institutions charge nearly double what public institutions cost, the return on investment for students is far from high. Huffington Post also reports that only about 22 percent of students at for-profit institutions actually complete a
bachelor's degree program
. That is just one-third the level of schools that do not operate on a for-profit basis.
No Degree, No Transfer
In addition to the dismal
completion rates
currently on record for proprietary institutions, there may be another problem students at these schools did not consider when they enrolled. Norris of the Times reports that while watching an ITT Technical Institute commercial on television, he noticed a piece of fine print that flashed on the screen near the end of the ad, which stated, "Credits earned are unlikely to transfer."
Students who attend for-profit institutions and fail to complete their degree programs may find the credits earned at that institution are basically worthless in the rest of the world of higher education. In other words, no matter how many classes you take at a for-profit school, if you decide to switch your education to a different college, you are likely to have to begin all over again. All that and a $14,000 annual bill, too.
Administration Takes Regulatory Approach
Frontline
reports that the Obama Administration is currently taking steps to prevent for-profit schools that use predatory tactics from getting the bulk of student loan money. In order to qualify for financial aid, for-profit schools must now meet at least one of these three requirements:
At least 35 percent of graduates and former students of a for-profit institution must be able to show they can make their loan payments, including reducing principal balances
Annual loan payments cannot exceed 30 percent of a graduate's income
Annual loan payments cannot exceed 12 percent of a graduate's earnings
To be disqualified from federal student loan programs, schools must fail at least one of these requirements three out of four years. The New York Times reports that a group of for-profit schools has banned together to halt the legislation, stating that the rules are an unjustified "regulatory excess." Even if the for-profits fail in their efforts to stop the rules, many in higher education are doubtful this watered-down approach will have much of a positive effect. In the meantime, community colleges and public colleges continue to struggle for survival, as state and federal funding continue to go elsewhere.
Complaints about the current system of accrediting community colleges, combined with the quickly changing scope of community college education and how it's delivered, may soon necessitate changes in the way that community college programs are accredited.
Community college enrollment is in decline, but some schools are refusing to roll over. Read on to learn the factors impacting enrollment rates and what some schools are doing to stay afloat.
In a time of change, the LGBTQ community is receiving more support than ever and the world is changing with each passing year. As a young adult member of the LGBTQ community, you have unique opportunities to take advantage of when preparing to enter college if you choose to. Keep reading to learn what you can expect to see during your college search and how best to prepare for your freshman year.