Paying for community college can be overwhelming. Use the tools, resources and tips within this section to help you finance your education. From student loans to scholarships, we'll cover the most common financial aid options available to community college students. Get money saving tips, learn more about Pell grants, and explore the federal work-study program.
View the most popular articles in Financing:
Learn about a recent endowment to California community colleges that will provide financial support to thousands of students in need.
Community college students in California
who are struggling to make ends meet and pay their tuition bills may get a boost this academic year. The Foundation for
California Community Colleges
has set up a permanent scholarship fund of nearly $68 million to provide students with the
financial aid
they need to continue their education. The endowment fund is a culmination of three years of fundraising work that started with a gift from the Bernard Osher Foundation.
About the Scholarship
Three years ago, the Bernard Osher Foundation gave the Foundation for California Community Colleges a gift of $25 million to begin a scholarship fund for community college students. According to a press release on the Foundation for California Community Colleges website, the Bernard Osher Foundation was founded in 1977 by Bernard Osher, as a means of supporting higher education and the arts. In addition to the initial gift, the foundation also promised to match funds raised by the colleges themselves.
The
L.A. Times
reports that California's 112 community colleges worked together for three years to raise $28.5 million for the scholarship fund. This allowed the Bernard Osher Foundation to contribute an additional $14.2 million to the endowment, which brought the grand total in the scholarship fund to $67.7 million. The scholarship fund is designed to provide financial aid to thousands of
California community college
students annually.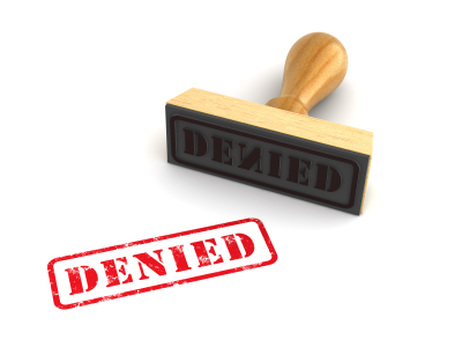 A new study by the Institute for College Access and Success points at the glaring problem facing many community college students: they can't access federal student loans. Learn about the study, the problem, and what resources you do have available.
Community colleges are known for their
low-cost education
options that help students with limited funds get the training they need to find
good jobs after graduation
. However, many hopeful students are realizing that even community college can become an "impossible dream," once they discover federal loans are not available for many of these institutions.
A recent study from the
Institute for College Access and Success
found that more than one million students across 31 states do not have access to the federal loans they need to make a college education a reality. We will explore the reasons behind this reality, and how it impacts the ability of adults to get the education and training they need today.
What Federal Loans can Do
The
Institute for College Access and Success
conducted this study through their initiative, Project on Student Debt, which is committed to helping make college more available and affordable to students of all backgrounds. The study states that community colleges serve a variety of purposes, from awarding
associate degrees
and
certificates
to providing
workforce training
and
lifelong learning opportunities
for students of all ages. These schools are designed to serve students of all backgrounds and income levels, ensuring everyone in this country has access to necessary training to land good jobs after graduation. Community colleges are currently educating 40 percent of all the undergraduate students across the country.
The low tuition and fee rates have historically made these institutions more affordable than other schools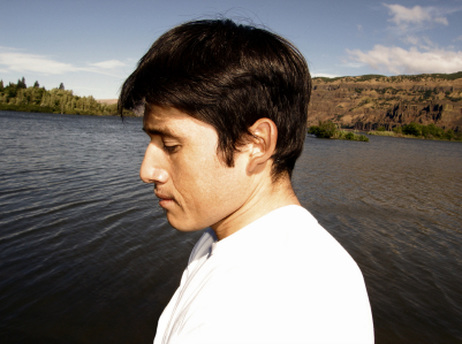 Hot on the heels of the Dream Act, many states are debating whether illegal immigrants should qualify for in-state tuition rates at community colleges. Learn about the current law, Supreme Court rulings, and what several states have to say.
As the immigration debate rages on, a new aspect of the controversy has come to the forefront: should illegal immigrants qualify for in-state tuition at state colleges? A federal law on the books prohibits the practice, but many states have overridden that law to allow those who have grown up in their public schools to move on to higher education after graduation. Others oppose the idea of allowing people who are in the country illegally – and as such, are disqualified from becoming a member of the workforce – to reap benefits not available to legal residents of the country. We will take a look at both sides of the debate, and how some states are deciding to handle the issue of illegal immigration in their own education systems.
What the Law Says
A federal law passed in 1996 prohibits
illegal immigrants
from paying in-state
tuition
at public institutions of higher education, according to an article at
FinAid
. The law reads:
"An alien who is not lawfully present in the United States shall not be eligible on the basis of residence within a state for any postsecondary education benefit unless a citizen or national of the United States is eligible for such a benefit (in no less an amount, duration and scope) without regard to whether the citizen or national is such a resident."
Since the federal law was passed, several states have passed state laws allowing in-state tuition to illegal immigrants residing in those states, if the student has attended high
April 15th is looming, but your local community college can help you file your taxes - for free! Learn about the programs that may be in your area to help with your filings with Uncle Sam.
With tax day just around the corner, many Americans are scrambling to get their documents in order and their forms completed. For those who need help with the return but can't
afford
to hire the services of a CPA, there is an alternative. The IRS offers volunteer tax assistance in a variety of communities to help
low-income families
get the help they need before April 15. The benefits are even more far-reaching, as many community college students aspiring to accounting careers can get the training and experience they need to work in this volunteer program.
We'll give a brief overview of the volunteer program and who it helps, as well as list a few of the
community colleges
that have come alongside the IRS to help Americans get their taxes filed on time.
What is VITA?
According to the
IRS website
, VITA, also referred to as the IRS Volunteer Income Tax Assistance Program, is designed to offer free tax help to low to moderate-income Americans who are unable to complete their own tax returns. The service utilizes certified volunteers sponsored by a number of organizations to provide the assistance people need to file their basic income tax forms.
Most of the VITA stations are located at community places like libraries, schools and shopping malls. Community colleges are another option where VITA services might be provided.
VITA helps many different groups of Americans file their taxes accurately and on time. Some of the people that qualify for VITA services include: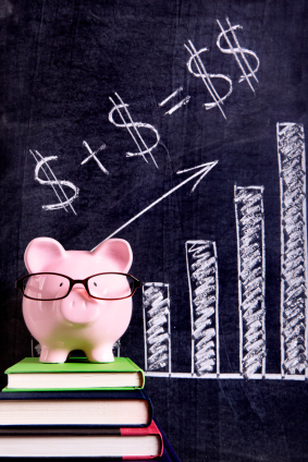 While community colleges are a very affordable option over four-year universities, some campuses are increasing their tuition either across the board or for popular degree programs.
However, community college is becoming a little less affordable in some areas, with the current
economic slowdown
forcing many schools to hike up tuition rates in an effort to combat rising costs and
decreased funding
.
In Tucson, Arizona,
Pima Community College
is considering
increases in tuition rates
for some of their more popular programs. The school is facing financial shortfalls after having state appropriations cut by more than 30% over the past two years. Roy Flores, the college's chancellor, told
Inside Higher Ed
, "It looks like we'll have budget cuts for the foreseeable future…As we get squeezed from every corner, I'm concerned about the future of our occupational programs and our ability to respond to people who get
laid off
and need new skills to get back on their feet."
Instead of raising actual tuition rates, Pima is considering a premium charge of 10-30% on popular programs like
nursing
and avionics. The charge would be phased in slowly, rather than getting assessed in a single expensive bill. Flores does not believe the addition of a premium charge would price many students out of the opportunity to pursue a degree through Pima.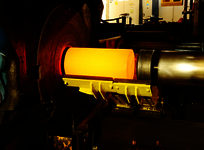 May 20, 2017
Corrosion technology is one of the hottest new industries community colleges are training for. Currently, only a handful of schools offer a program, but the field is open for new graduates.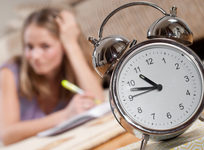 May 20, 2017
A recent report revealed that many California community college students take twice as long to get an associate's degree as is normally required. While community college is less expensive than attending a four-year institution, students who drag out their degree programs lose much of that savings in additional tuition, fees, textbooks, and lost wages. In this article, we examine the reasons why some students take so long to graduate.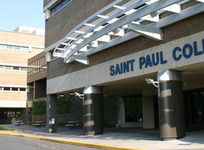 May 20, 2017
We take a look at the latest annual college rankings from Washington Monthly, which provide a list of the top community colleges in the country as well as four-year schools.