Paying for community college can be overwhelming. Use the tools, resources and tips within this section to help you finance your education. From student loans to scholarships, we'll cover the most common financial aid options available to community college students. Get money saving tips, learn more about Pell grants, and explore the federal work-study program.
View the most popular articles in Financing: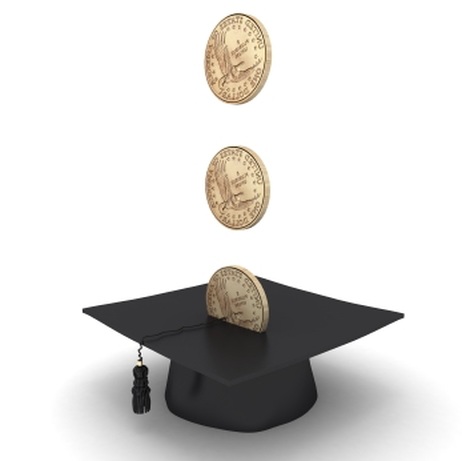 Are you still eligible for financial aid? Learn about the GPA and coursework requirements to ensure that you can maintain your financial aid every quarter or semester.
Many students at community colleges would not be able to pursue their educational and vocational goals were it not for the help they receive through
financial aid programs
.
Unfortunately, every year, some students experience the heartbreak of learning that they are no longer eligible for financial aid, and the money that has afforded them higher education is being withdrawn. Usually these students become ineligible for financial aid because their
grade point averages
have fallen below the minimum requirement. In other cases, they have withdrawn from a class, and thus, failed to complete the minimum number of credits per term.
Usually, students do not immediately lose their financial aid, but are instead sent a warning letter and put on
probation
for a school term. In a
Hartford Courant
article, a representative of one Connecticut community college estimates that about 20 percent of students receiving financial aid are on probation at any given time.
The warning letter and probation can serve as a harsh reality check for students who believed that financial aid would be consistent. Margaret Wolf, director of financial aid at Connecticut's
Capital Community College
, tells the
Hartford Courant
that after students initially qualify for financial aid, they may mistakenly think that they no longer have to worry about their grades and eligibility. Students need to remember, Wolf says, that "the government is looking at you as a financial investment."
The federal government provides a number of grants and loans to
Learn about a new option students are using to finance their community college education: savings-matching programs.
Savings matching programs help low and middle-income students pay for college by matching the money that participants put in a college savings account. For example, the state of Virginia's Department of Housing and Community Development runs a savings matching program called New Visions, New Ventures, which will match $2 for every $1 that eligible low-income participants deposit in a savings account. The program will provide up to $4,000 in matching dollars to participants. Participants must use the money to pay tuition, buy a first house, or start a business.
How Savers Can Benefit Even More through Philanthropy Websites
Recently, savings matching programs have begun partnering with philanthropic websites to increase the savings power of their participants even further. One such pioneering website is SaveTogether.com. At SaveTogether, individual donors can read the stories of low and middle-income individuals who are participating in savings matching programs and working towards savings goals that involve post-secondary education.
Individual donors choose individual savers to "match," and donations made by individuals through SaveTogether are tax deductible.
How the Program Works
By working with a variety of programs that sponsor savings-matching efforts for community college tuition, SaveTogether furthers the power of these programs.
Profiles on SaveTogether Allow Donors to Choose
Potential donors can browse profiles of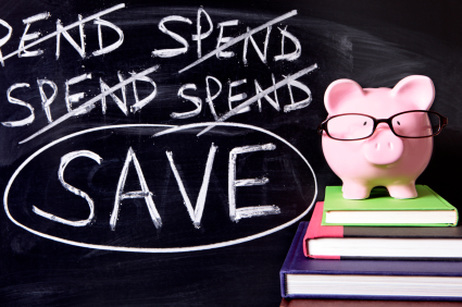 Are you paying too much for community college textbooks? Learn about how you can save money on your textbooks, ranging from tips on how to find the best used deals to even renting your textbooks.
College textbooks are notoriously expensive. Community college students, especially those who are just beginning college or
returning to school
after years in the workplace, may experience sticker shock upon their first visit to the college bookstore.
A
Business Week
article on textbook prices reports that the General Accounting Office (GAO) says that textbook prices have increased at twice the
rate of inflation
since 1986! College students are estimated to spend an average of between $700 and $1,100 per year on textbooks, according to a
Washington Post
article on the issue.
The issue of textbook affordability exists for community college students as much as it does for students at four-year institutions. Most community college classes require textbooks that are similar in price to those required at the most expensive four-year colleges and universities.
Thankfully, today's community college students have a number of resources at their disposal for cutting down on the cost of textbooks. Before you pay full price for textbooks at your campus bookstore, try some of these ideas.
Smartly Prepare for Your Textbook Bargain-Hunting
Before you begin your search for cheap textbooks, you'll need to know which books are required for your courses. Many community colleges have websites for their bookstores online where you can look up the required textbooks by entering your course ID numbers. Check to see if your college offers this service, and use it to make a list of the textbooks you need. By writing down the ISBNs as they are listed on the website, you'll
If you are facing a DUI, your community college can be an excellent resource for affordable legal assistance and counseling programs.
If you face potential DUI (driving under the influence) charges, you will need to seek immediate legal aid. The legal consequences for a DUI can include severe fines, mandatory jail time, and alcohol abuse treatment classes.
Fortunately, if you are a student facing a DUI charge, your community college may be able to offer support. With many community colleges hoping to help students avoid future DUI incidents, your campus may offer preventative programs, alcohol and substance abuse treatment options, and additional resources.
The Dangers of Impaired Driving Among Community College Students
In examining the current alcohol-related crisis among college students, statistics compiled by
drunk driving lawyers
reveal that approximately 2 million college students chose to operate a motor vehicle while under the influence of alcohol every year. Researchers have also found that over half a million people ranging from ages 18 to 24 experience injuries due to alcohol related incidents. Furthermore, approximately of college students admit to experiencing poor academic performance due to their drinking-related choices.
With the awareness of these serious issues related to alcohol abuse, students who are facing a DUI or drinking problem should speak with their
community college counselor
to find out about specific on-campus treatment programs.
Legal Services at Community College
Some community college students in need of legal support may struggle to find the financial means to pay for a professional lawyer. Fortunately, many community colleges have programs that provide current students with free or reduced cost access to lawyers and
paralegals
. For example, students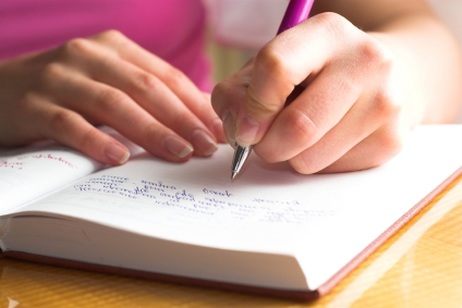 Students who enjoy writing can earn published recognition, cash prizes and scholarships through community college writing competitions. Learn about local and national contests, as well as how you can find local writing competitions near your community college.
If you have a passion for prose, you can earn money by putting your
writing
talents to good use - even while you attend
community college
. Whether you enjoy composing essays or creative pieces, autobiographies or non-fiction work, community college students can participate in writing competitions to not only be published, but to earn accolades, gifts, and monetary prizes as well. Some national competitions exist, but many more local competitions are available at community colleges across the country.
National Contest - Norman Mailer Community College Writing Award
Each year, the Norman Mailer Center, the Writers Colony, and the National Council of Teachers of English co-sponsor a national
essay contest
for community college students. The contest is specifically for authors of creative non-fiction writing. The competition is open to all full-time students at community colleges, technical schools, and junior colleges across the nation. The winner of the contest receives a $2,500 cash award, as well as free travel and lodging to attend the Writers Colony award ceremony.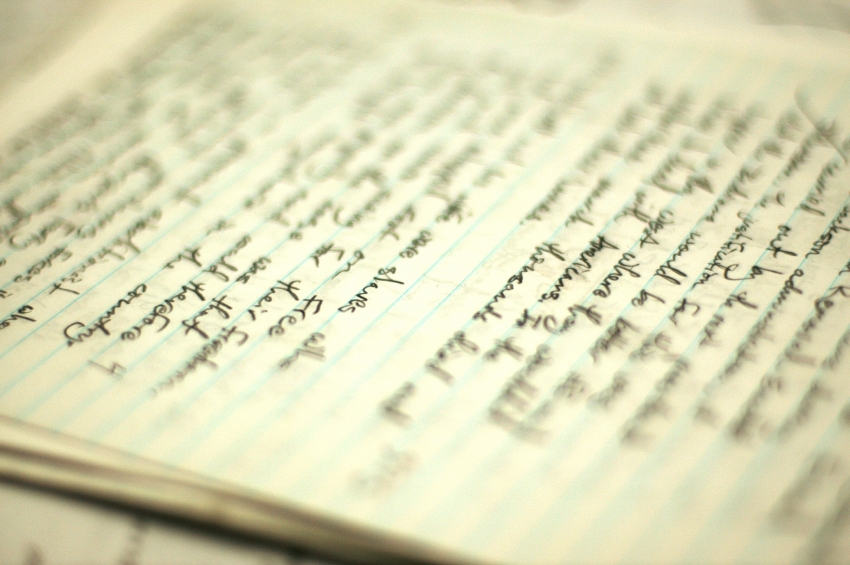 Contest submissions are reviewed by a panel of teachers and writers who judge the entries on the artful treatment of originality, subject matter, voice, and style. Additionally, judges examine the entry's overall aesthetic and emotional impact. Finalists selected by the panel will have their work reviewed by a distinguished author or panel of authors who will make the final determination of the winner.
Local Contest - John F. Kennedy Profiles in Service Essay Contest
John F. Kennedy University created the
Profiles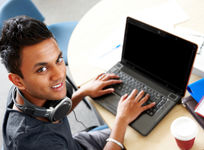 May 26, 2017
Learn how online courses broaden the options of a community college education.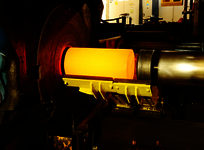 May 20, 2017
Corrosion technology is one of the hottest new industries community colleges are training for. Currently, only a handful of schools offer a program, but the field is open for new graduates.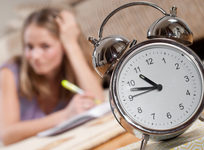 May 20, 2017
A recent report revealed that many California community college students take twice as long to get an associate's degree as is normally required. While community college is less expensive than attending a four-year institution, students who drag out their degree programs lose much of that savings in additional tuition, fees, textbooks, and lost wages. In this article, we examine the reasons why some students take so long to graduate.