Online classes give you the flexibility to learn off-campus, often at times most convenient for your schedule. Identify 10 degrees you can earn online, weigh the pros and cons of online education and find out how you can take online classes for free.
View the most popular articles in Online Courses: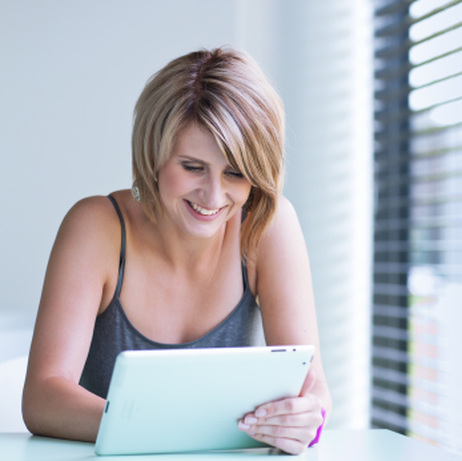 We look at the increase in online course offerings at community colleges across the country, and why this option is becoming more popular with some students.
Community colleges strive to operate as institutions of higher education that meet the needs of many today. Convenience and flexibility are the mantra of these schools that host adult students with a wide range of family and professional responsibilities. To achieve those goals, many community colleges across the country are increasing their selection of online and hybrid courses, allowing many busy students to get in at least a portion of their study time from the comfort of home. As the demand for
online coursework
continues to grow, community colleges grapple with how to provide ultimate flexibility to students without sacrificing instructional quality or
completion rates
to give students the education options they are asking for.
The Growth of Online Options
Online courses have been increasing at community colleges nationwide since 2005, according to a recent report at
Santa Ynez Valley News
. The publication cites a report, titled, "Going the Distance: Online Education in the United States, 2011," which showed that 32 percent more students took an online course during fall 2011 term. That means more than 6.7 million community college students took advantage of online opportunities during that semester alone.
The number marks a significant increase in online courses from the same semester in 2008, when just 4.6 million students at community colleges took an online course. The 2008 numbers were a 17-percent increase from 2007, suggesting an uptick in the demand for online courses overall. In fact, the
Marin Independent Journal
states that online courses have increased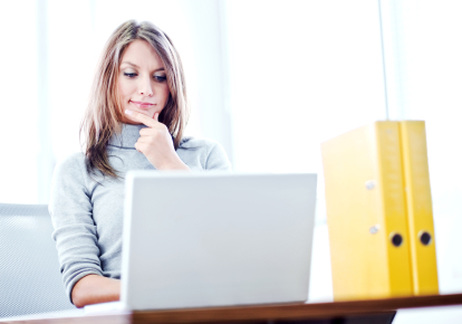 Consider some of the most popular online options at community colleges today that allow students to earn two-year degrees right from the comfort of home.
Looking for a new career but don't have the time for
re-training
? Think again. Community colleges across the country offer fully online degree and certification programs that allow you to hone your skills or train for a whole new profession right from home. These online programs are flexible without sacrificing quality training you need to move ahead in the professional world. Whether your interests lean toward education, law enforcement, business or manufacturing, check out these online degree programs that could launch you on a whole new career path.
Forensic Studies
Teaching Assistant
Another online option at Hudson Valley is training toward
certification as a teaching assistant
in New York. The 18-hour course is available fully online, in the classroom, or as a hybrid program combining both online and classroom learning. The program is focused on training educators to manage a diverse body of students in the classroom, with the option to transfer credits to a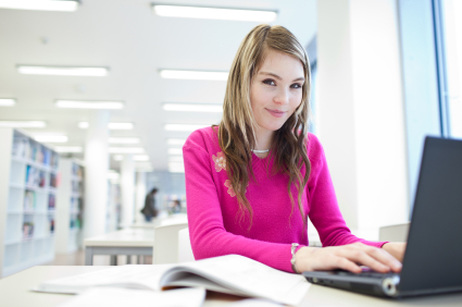 We examine the pros and cons of distance education and the options for potential community college students weighing this option. Are online classes right for you?
Online education is becoming a prevalent option at institutions of higher education. More and more community colleges are offering students both on-site and
online course
choices to accommodate students' busy schedules and geographical challenges. While online education might sound like a convenient option at first glance, this style of learning is not right for every student. Check out the pros and cons of online education before deciding whether distance learning will be the best fit for you.
Types of Online Education
Online education does not fit a single mold; there are many different models of distance learning utilized by community colleges today. Some of the various type of online education, listed at Campus Explore, include:
Asynchronous Learning
Asynchronous learning is a style that allows students to work at their own pace. Its primary popularity lies in its extreme flexibility; students do not have to follow a set schedule for lectures, homework assignments or other coursework. Material is generally distributed online and often includes audio or visual aids to bring the material to life. Students often have opportunities to interact with other students online, and assignments are typically delivered through an electronic bulletin board or similar format.
Synchronous Learning
Synchronous learning involves set times for class work, whether through physical classrooms, online chat rooms or video conferencing. Students have less flexibility with this type of learning environment, but they do have more opportunity for interaction with professors and other students. This type of learning may also be referred to as "fixed-time" courses, where students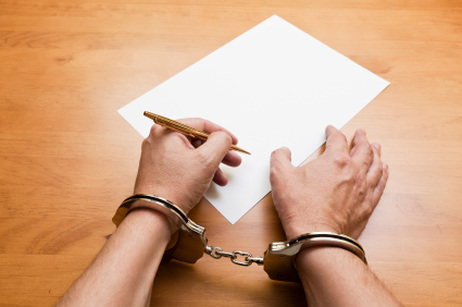 A new study from the Institute of Higher Education Policy recommends prisoners to attend community college courses via distance learning. Learn about the surprising study and its potential benefits for incarcerated individuals and general society.
Incarcerated individuals are much more likely to return to prison three years after their release if they do not have access to educational opportunities beyond high school, a new study from the Institute of Higher Education Policy has found. In the report titled, "Unlocking Potential: Results of a National Survey of Postsecondary Education in State Prisons," IHEP has determined that providing prisoners with access to college education offers a benefit both to the individual and to society at large. The report was published this month on the
IHEP website
, and it includes recommendations for policymakers regarding prisoners currently in the system.
According to
IHEP
, there are approximately 2.3 million people in the prison system in the United States today, costing taxpayers about $52 billion each year. Without access to any sort of postsecondary education, seven of 10 formerly incarcerated individuals will return to prison within three years of their initial release. Recidivism costs states every year, which is why it is critical for policymakers to consider instituting programs within the prison system to provide prisoners with the necessary
training and education to find jobs
after their release.
The Profile of a Prisoner
The IHEP study found many common characteristics of incarcerated individuals vs. the general population today, including:
Incarcerated individuals are much more likely to come from economically disadvantaged backgrounds than the general population
Those in prison tend to be from racial and ethnic minorities to a higher degree than the population at large
Many in prison today were either working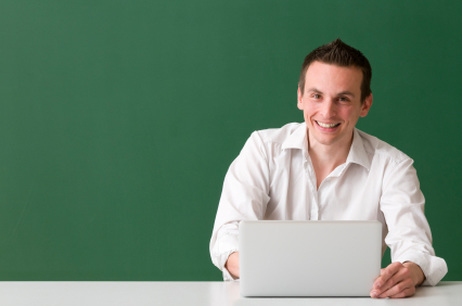 Learn about programs across the country that allow students to take online community college classes for free.
Looking for a way to get a college education at
little or no cost
? So is the current administration!
Last year, President Obama created a plan for community colleges that included a $500 million budget to create free online courses that could be tailored to the specific needs of students. According to
Inside Higher Ed
, the proposal was part of a larger plan to beef up community college services and access, preparing more Americans for practical job opportunities in the current workforce.
Plan Specifics
In addition to helping high schools come up with low-cost curriculum, the original proposal coming out of the White House offered federal funding to help community colleges develop courses that students could take absolutely free. The $500 million originally offered would be used to both create curriculum and ways to assess student performance in the courses. The efforts would be coordinated under a "National Skills College."
Many community colleges supported the efforts, even as they were making the move to put more and
more courses online
. An online curriculum makes sense to many community college students who are trying to structure their education around a professional job and family responsibilities. In light of the fact that many community college students have limited resources to spend on education, the free courses make even more sense on this level. Some college officials are even hopeful that free online courses would inspire other organizations to set up laptop programs to make computers available to low-income students.
Unfortunately, the Obama plan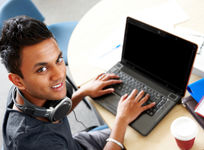 May 26, 2017
Learn how online courses broaden the options of a community college education.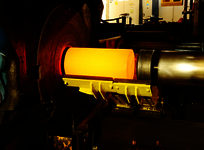 May 20, 2017
Corrosion technology is one of the hottest new industries community colleges are training for. Currently, only a handful of schools offer a program, but the field is open for new graduates.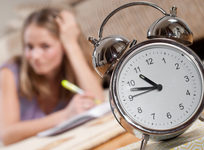 May 20, 2017
A recent report revealed that many California community college students take twice as long to get an associate's degree as is normally required. While community college is less expensive than attending a four-year institution, students who drag out their degree programs lose much of that savings in additional tuition, fees, textbooks, and lost wages. In this article, we examine the reasons why some students take so long to graduate.