Completion Rates Climbing at Community Colleges across the Country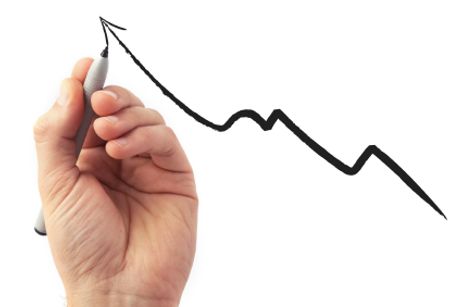 Read about a recent report from the American Association of Community Colleges that shows completion rates among community college students have been steadily climbing for the past two decades.
With a
current administration pushing community college graduations
and mostly bleak data regarding completion rates at both two and four-year institutions nationwide, there is a bright spot to celebrate. A recent report released by the American Association of Community Colleges shows that completion rates at community colleges are increasing across the country, particularly with students of color. This particular study shows that many schools across the country may be on the right track after all, although community college officials stress that there is still plenty of work to be done in regards to college completion.
The Road Ahead: Completion and Transfer Rates
The report, titled, "The Road Ahead: A Look at Trends in the Educational Attainment of Community College Students," takes a look at the attainment of different types of college credentials over the past 20 years, according to a press release at
PR Newswire
. The report also looked at the degrees earned vs. the
increasing rates of enrollment
to determine if the higher demand for community college in recent years is actually translating to a workforce that is better prepared to meet the demands of a global market.
The report found that over the past two decades, the increase in completion rates has been double the percentage rate of enrollment at community colleges across the country. Between 1989 and 2010, the number of students earning credentials increased by 127%, while enrollment during the same time frame increased by 65%. The numbers are even more significant for students of color, with an increase of 440% for Hispanic students earning credentials and 283% for African-American students. These figures compare with a 90% increase for Caucasian students.
Transfers to four-year institutions after community college
are also on the rise. According to the report, the actual rates of student transfers are much higher than what is commonly reported. Data from the Integrated Postsecondary Education Data Systems shows that only 15.7% of students transferred to a four-year institution within three years of enrolling at a community college.
However, a second study by the National Center for Education Statistics showed that the number was actually closer to 30% three years after enrollment, and that figure increased to 50% after six years. The discrepancy might be due to the fact that many community college students enroll part-time in order to balance work and family responsibilities, and it may take longer to show the actual completion or transfer results. The average three-year time frame typically given to community college studies may simply be too short to provide accurate results.
"One extremely positive conclusion can be reached," the
AACC report
states, "Educational attainment for all key populations is increasing at community colleges."
The Significance of the Findings
The results of this report are significant for a number of reasons. First, the study was released just one month after another study from Complete College America found that college completion remains an ongoing problem in this country. According to a report at
CTI Career Search
, this study found that just over half of all students who enrolled in four-year colleges full-time finished a
bachelor's degree program
at the end of six years. Those who enrolled in two-year schools finished their
associate degree programs
within three years had an even lower completion rate of less than 30 percent. The large majority of students who enrolled in college part-time never finished college at all.
In light of such bleak findings, the report by American Association of Community Colleges is like a breath of fresh air to the college community as a whole. The data collected in this report show that while there is still much work to be done to increase completion rates at community colleges nationwide, much progress has been made since virtually stagnant numbers in the 1980s. The results show that efforts made by community colleges in the areas of partnerships and initiatives have been a productive start in promoting college completion and workforce readiness across the board.
What Colleges are Doing
What is the reason behind higher completion rates? Many community colleges across the country are implementing programs and policies with student success and completion in mind. Colleges are learning how to streamline student choices for a more efficient process overall. They are offering different types of developmental instruction to accommodate more incoming students, and they are collaborating with one another to discover the best processes and programs to promote student success.
With President Obama's lofty goal of increasing the number of community college graduates by 50% in the next decade, completion rates at these schools have become a center of focus for those who study postsecondary education. This latest report from the American Association of Community Colleges shows positive data within recent years that might indicate community colleges could indeed become the key factor in training up a competitive global workforce in the near future.
Complaints about the current system of accrediting community colleges, combined with the quickly changing scope of community college education and how it's delivered, may soon necessitate changes in the way that community college programs are accredited.
Community college enrollment is in decline, but some schools are refusing to roll over. Read on to learn the factors impacting enrollment rates and what some schools are doing to stay afloat.
In a time of change, the LGBTQ community is receiving more support than ever and the world is changing with each passing year. As a young adult member of the LGBTQ community, you have unique opportunities to take advantage of when preparing to enter college if you choose to. Keep reading to learn what you can expect to see during your college search and how best to prepare for your freshman year.