Online Courses Popularity Growing at Community Colleges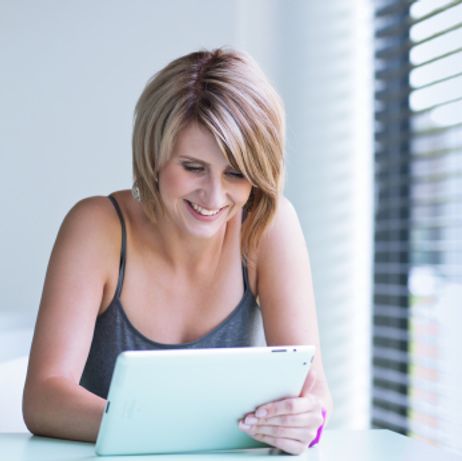 We look at the increase in online course offerings at community colleges across the country, and why this option is becoming more popular with some students.
Community colleges strive to operate as institutions of higher education that meet the needs of many today. Convenience and flexibility are the mantra of these schools that host adult students with a wide range of family and professional responsibilities. To achieve those goals, many community colleges across the country are increasing their selection of online and hybrid courses, allowing many busy students to get in at least a portion of their study time from the comfort of home. As the demand for
online coursework
continues to grow, community colleges grapple with how to provide ultimate flexibility to students without sacrificing instructional quality or
completion rates
to give students the education options they are asking for.
The Growth of Online Options
Online courses have been increasing at community colleges nationwide since 2005, according to a recent report at
Santa Ynez Valley News
. The publication cites a report, titled, "Going the Distance: Online Education in the United States, 2011," which showed that 32 percent more students took an online course during fall 2011 term. That means more than 6.7 million community college students took advantage of online opportunities during that semester alone.
The number marks a significant increase in online courses from the same semester in 2008, when just 4.6 million students at community colleges took an online course. The 2008 numbers were a 17-percent increase from 2007, suggesting an uptick in the demand for online courses overall. In fact, the
Marin Independent Journal
states that online courses have increased by five million between 2002 and 2011.
Where are the Online Options?
While online classes can be found at community colleges across the country, some areas have seen significant enough increases to make headlines in their local news. The Santa Ynez Valley News reports that online class enrollment is growing by leaps and bounds at California schools like
Hancock College
and
Santa Barbara City College
. Santa Barbara saw a total online enrollment of nearly 8,300 students for this academic year, which marks a 35-percent increase from 2007-2008.
The
New Hampshire Community College System
has also seen an increase in demand for online courses, according to a recent report at the Concord Monitor. The state system worked overtime to produce online and hybrid classes to meet the needs of busy students in the area. Ross Gittell, chancellor of the community college system, told the Monitor that schools have doubled the number of students taking online or hybrid classes in the last four years. Currently, nearly 10,000 students in the state seek online coursework as a part of their degree program.
In
Iowa
, community colleges are hopping onboard the distance learning bandwagon as well. The
Gazette
reports that community colleges in the state saw a 2.5 percent increase in online course enrollment in 2012, and an 82.4-percent growth in online classes since 2007. The recent numbers were based on the annual Condition of Iowa's Community Colleges report. All 15 of the state's community colleges were included in the statistics.
California Embraces Online Education – Almost
California community colleges
also have plans to increase their online options for students, according to a report at the
Sacramento Bee
. California Governor Jerry Brown has said the move to distance learning is an inevitable step if the school system wants to continue to accommodate a growing number of students within their current budget restrictions. Schools in the state have already begun the process, slowly offering a handful of online course selections to test the distance learning waters with their students.
The idea of increasing distance learning is not without concern from educators, however. Professors at California community colleges told the Sacramento Bee that while they do not completely oppose the idea of online classes, they want to be sure this system guarantees the same rigor and quality as courses taught in the classroom. Faculty members have told community college officials they want to be assured of continuing control of curriculum. They also worry that more
online classes
could result in staffing cuts at community colleges across the state.
"All of it is worth experimenting with," Lillian Taiz, a professor and president of the California Faculty Association, told the Sacramento Bee. "Nobody opposes it. We don't think it's a bad thing. But I think we have to be realistic about what we're doing, and at the very least, we have to do no harm."
Students and faculty have also noted that success in online coursework requires more self-discipline than classes on the community college campus. The accountability tends to be missing in a situation where students and professors do not engage in regular face-to-face contact. However, online interaction between professors and students can help the accountability factor and increase odds for student success in this style of college teaching.
Completion rates
are also a concern with online classes. The Sacramento Bee reports that California students that take online classes are less likely to finish their degree programs. Around 67 percent of traditional students earn their degrees on time, while only 57 percent of students taking online courses completed their degrees in the same time frame.
Despite concerns, Governor Brown wants to invest nearly $37 million in distance learning in his state. Around $16.9 million of that allotment would go directly to community colleges to develop online learning options for their students. The rest would be invested in four-year schools to produce similar distance learning programs. Time will tell whether additional online options will help students in California and across the country complete the higher education they need to get the jobs they want.
Questions? Contact us on Facebook @communitycollegereview.
Learn how you can balance the roles of being a student and a parent by securing child care assistance on campus.
Hunting for a job is always nerve-wracking but even more so in the aftermath of a global pandemic. Read on to learn some job-hunting tactics and tips for remote interviewing.
The world was ill-prepared to find itself in the midst of a global pandemic and the effects of the past year will linger for many years to come. No industry was unaffected and the pandemic brought to light inequities in many, particularly the U.S. education system. Read on to learn how the pandemic has affected community colleges and what students can expect in the future.