Online Courses
Online classes give you the flexibility to learn off-campus, often at times most convenient for your schedule. Identify 10 degrees you can earn online, weigh the pros and cons of online education and find out how you can take online classes for free.
View the most popular articles in Online Courses: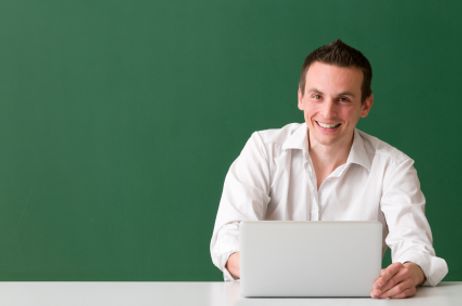 Learn about programs across the country that allow students to take online community college classes for free.
Looking for a way to get a college education at
little or no cost
? So is the current administration. Last year, President Obama created a plan for community colleges that included a $500 million budget to create free online courses that could be tailored to the specific needs of students. According to
Inside Higher Ed
, the proposal was part of a larger plan to beef up community college services and access, preparing more Americans for practical job opportunities in the current workforce.
Plan Specifics
In addition to helping high schools come up with a low-cost curriculum, the original proposal coming out of the White House offered federal funding to help community colleges develop courses that students could take absolutely free. The $500 million originally offered would be used to both create a curriculum and ways to assess student performance in the courses. The efforts would be coordinated under a "National Skills College."
Many community colleges supported the efforts, even as they were making the move to put more and
more courses online
.
An online curriculum
makes sense to many community college students who are trying to structure their education around a professional job and family responsibilities. In light of the fact that many community college students have limited resources to spend on education, free courses make even more sense on this level. Some college officials are even hopeful that free online courses would inspire other organizations to set up laptop programs to make computers available to low-income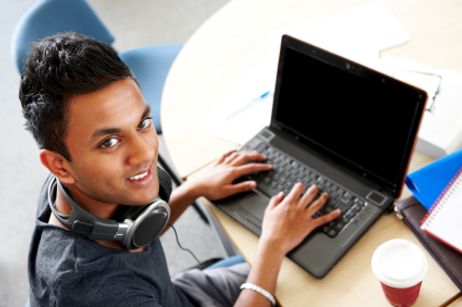 Learn how online courses broaden the options of a community college education.
The advent of the internet has revolutionized society, and education has been dually impacted. With the rise in internet technologies, an increasing number of college courses are moved online – allowing students to learn with sheer convenience. Indeed, the National Center for Education Statistics reported in 2006 that more than 62% of all community college students take courses online.
Community colleges have paved the way for online courses, and students are taking note. In fact, according to research conducted by the Sloan Consortium, two-year community colleges have experienced the highest growth rate in online education, accounting for more than 50% of all online course enrollments in the past five years. The enrollment in online courses at community colleges surpasses the numbers of all other higher education programs combined.
Nationally, according to the Sloan Consortium, approximately 20% of college students in America took an online course during the fall semester of 2006, which equates to 3.5 million students. In addition, the Sloan Consortium research found that the enrollment in online courses is growing at a rate significantly faster than the standard student-growth rates.
Advantages to online curriculum
As more careers and jobs require technical skills in computing and internet research, students who do not develop these skills are quickly left behind in competitiveness. Therefore, online courses offer several benefits, such as convenient learning and an opportunity to hone your technical skills.
Convenience: Taking an online course allows you to progress through the class at your own pace. If you have a job during the day, you can watch your
Learn about the growing trend amongst four-year universities to recruit from community college campuses. Enjoy an academic head start and a competitive edge against other applicants by starting first at community college.
The role of community colleges in the world of higher education has expanded over the years and, as the country works to recover from the coronavirus pandemic, they may be more important now than ever. Read on to learn more about the changing role of community colleges.
Colleges across the country are struggling to recover from the massive upheaval to the 2019-20 semester wrought by COVID-19. Housing refunds and slashed budgets are bound to have long-term impacts for the institutions that survive. Some experts suggest community colleges may be the best equipped to ride out the storm and may have the greatest impact in helping America recover.