How to Guarantee Employment after Graduation: Skills for America's Future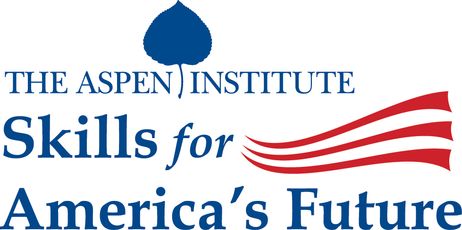 Learn about the Skills for America's Future program, which is specifically designed to create community college training programs based upon partner companies' needs. Gap, Accenture, PG&E and others have already joined – and now they're looking for students for their training programs.
During the recent economic slowdown, community colleges saw an exponential
rise in enrollment
as
displaced workers
sought out
retraining
to become employable once again. Unfortunately, many of those community college grads have no more luck
finding a job
than they had prior to their college experience. To compound the problem, many graduated with a significant amount of debt from tuition and other college-related expenses.
President Obama
is hoping to reverse that trend, with the launch of Skills for America's Future, a program designed to match potential workers and training with the industries that need them most.
What Is Skills for America's Future?
According to the
Aspen Institute website
, Skills for America's Future will serve as an umbrella under which businesses, labor unions and community colleges can work together to put workers back to work in this country. This organization will coordinate efforts between these entities to ensure workers are getting the necessary training to fill the employment positions that desperately need workers today.
The initiative was announced by the White House last month and will be housed within the Aspen Institute, a nonprofit research organization that fosters value-based leadership and provides a venue for discussing and acting on critical issues.
Skills for America's Future will primarily focus on identifying the most successful retraining partnerships around the country to use as a model for other colleges. Austan Goolsbee, chairman of the President's Council of Economic Advisors, told the
New York Times
, "The goal is to encourage community colleges to work in close partnership with the employers, to design a curriculum of some kind where they actually want to hire the people coming out of these programs." The organization's attention will revolve around internships, curriculum development, and mentoring programs.
This lengthy video explains Skills For America's Future.
A Formula for Success
Skills for America's Future will not have to fly blindly in their effort to put college students into the workforce as quickly as possible after graduation. Other programs across the country have already proved successful in this area, and the Aspen Institute is studying them to see if they could be implemented on a national spectrum.
This video explains NVFS' job training program that's helping the unemployed and underemployed - rise above the poverty line.
Another smart strategy is the program's partnerships with businesses that have already demonstrated successful retraining programs for at-risk members of their populations. Some of the businesses that have already signed on with Skills for America's Future include Gap Inc., Accenture, United Technologies Corporation and McDonald's.
"We're proud to participate in this important initiative and help college students build the foundation they need to grow and compete in the fast-changing, global retail industry," Glen Murphy, chairman and CEO of Gap Inc. told
Market Watch
. Murphy added, "Our in-house training materials will be made available to all community college students and applicable to many industries. This benefits students, employees and customers, and also allows us to support the federal government's efforts to improve the economy." Gap plans to hire around 1,200 community college students next year alone.
According to the New York Times report, the Pacific Gas and Electricity Company has also been working with community colleges to devise the curriculum for
energy-related jobs
. This company has joined forces with colleges in Fresno and Modesto, California, and has currently pledged $1.5 million in community college support over the next three years. This money will be used for equipment donations, curriculum set-up, and field visits.
Focusing on Community Colleges
When President Obama announced the launch of Skills for America's Future last month, he made the purpose clear. On the
U.S. Department of Education
, President Obama is reported to say, "The idea here is simple. We want to make it easier to connect students looking for jobs with businesses looking to hire. We want to help community colleges and employers create programs that match curricula in the classroom with the needs of the boardroom."
This video shows President Obama talking about Skills For America's Future.
The president made his remarks at the same time the first
White House Summit on Community Colleges
was about to begin. This summit focused on the important role community colleges can play in getting the national economy back on firm footing by training individuals into new professions that reflect the modern marketplace. To this end, President Obama has announced an ambitious goal of graduating an additional five million students from community colleges by the year 2020. Now the president wants to ensure that the degrees that are earned will provide the necessary pathway to a successful career after school.
Questions? Contact us on Facebook @communitycollegereview
With the change in energy production trends, sustainable energy technology careers are in high demand, and you can start your training for a highly-demanded career right at your local community college.
You've heard the saying that a chain is only as strong as its weakest link. Unfortunately, many community college students find that their academic chain in school is full of weak links. Read on to learn the challenges that keep community college students from achieving success and what schools and students can do to resolve those issues.
If mixing your creativity with beautiful glass sounds inspiring, consider starting your hobby or career in glass blowing at community college.