Whether you are a high school student, an adult student, or someone looking for retraining, we have all the resources you need to make an educated choice about the right community college for you. We'll compare community colleges to other institutions of higher education, explore college rankings and the accreditation system, and provide useful tips to ensure your community college credits transfer easily.
View the most popular articles in Choosing a School:
Learn why private universities are actively recruiting community college graduates to their campuses.
Experts say the change is likely a result of an increased recognition of the value of a diverse student body, the pressure that some small colleges are feeling to bring in
tuition-paying students
during this
economic downturn
, and an awareness from college administrators that community college transfer students often bring a special set of strengths with them to four-year institutions.
Why Private Colleges and Universities are Recruiting Community College Students
Increasing Diversity
University of Virginia sociology professor Josipa Roksa tells the
USA Today
that selective private colleges specifically recruit community college graduates because these transfer students can often help with their campus diversity "in terms of race and socioeconomic status.
Tatiana Melguizo, an education professor at the University of Southern California, says that her university has been working hard to increase its population of minority students, and that USC has found that accepting transfer students is a good way to accomplish the goal. The university, Melguizo tells
USA Today
, has found that "Community college transfers [are] the best deals. They're motivated, they're more
likely to graduate
, and they're relatively cheap" for the college to educate.
Seeking Tuition Revenue
Financial considerations may also be driving the surge of private institutions that are courting community college transfers. Small private colleges that depend largely on student tuition to stay afloat are finding
Learn about the strategies you can take to guarantee your admission to a state university once you have completed community college in states like Hawaii, Virginia, California, and New Hampshire.
In these times of tighter family budgets and increased competition for admission to four-year universities, community college students may worry about their prospects for
transferring to a university
after earning an
associate's degree
.
However, many students can put their mind at ease, especially if you live in an area where your local community colleges have entered into guaranteed admission agreements with four-year state universities. What follows is an overview of some states that are leading the way in guaranteed-admission and articulation agreements:
Hawaii
The
Honolulu Star-Bulletin
reports that starting in the 2010-11 school year, students who earn an associate's degree from any of the seven community colleges under the University of Hawaii system will automatically be accepted to the University of Hawaii-Manoa, University of Hawaii-Hilo, or University of Hawaii-West Oahu.
The University of Hawaii will also waive admission fees for these students, and it will make these students eligible for
early registration
at any of the state system's four-year colleges.
New Hampshire
The state of New Hampshire offers its community colleges a similar guarantee. Its Connections Program, according to the Community College Times, allows students who take at least 12 credits per semester for two consecutive semesters at any of the state's seven community colleges to automatically be accepted to the University of New Hampshire or other state schools, as long as the students earned a grade of "C" or better in all of their classes. As in Hawaii, students who are automatically accepted to the state university do not have to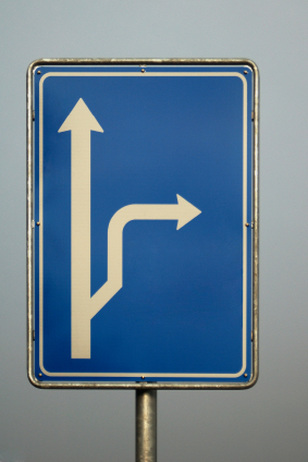 Valedictorians and honors students are increasingly choosing honors programs at community colleges instead of four-year institutions after graduating from high school. Learn about the trends and benefits of taking the honors track at a community college before transferring to a four-year institution.
The face of college education in America is changing, especially on community college campuses. While community colleges were once unfairly labeled as "13
th
grade," these two-year institutions now provide plentiful opportunities for high-achieving students to challenge themselves. Indeed, a growing number of high school valedictorians and honors students are enrolling in community colleges after
high school
.
Community Colleges Increasingly Serving the Best and the Brightest
Prompted in part by economic concerns, a number of top high school students are choosing to forego enrollment at prestigious four-year universities in favor of spending their first two years in an honors program at a community college. Indeed, the savings can be dramatic, and these students can
save $80,000 by attending community college
first, instead of a private college.
These honors programs, most of which are highly selective and academically rigorous, are designed to provide academically talented students with intellectual challenges for an affordable price, and they are more popular now than they have ever been.
Honors Programs at Two-Year Colleges Are Thriving
A recent article in the
Washington Post
reported that applications to community college honors programs are growing at a quicker rate than general applications, which are also on the rise. Honors programs of particular note include:
* The
Montgomery Scholars program
of Maryland's
Montgomery College
. This highly selective program, which is ten years old, has only 25 seats available and received a record 275 applications for Fall 2009, according to the
Post
.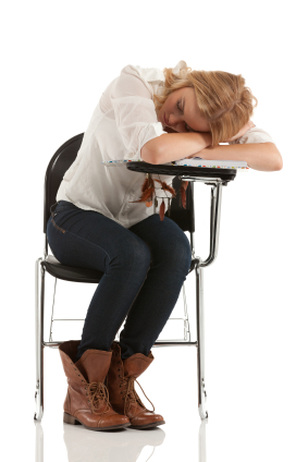 Learn about why most community college students never fulfill their goal of transferring to a four-year university - and how community colleges can help improve the transfer rate.
While community colleges provide an excellent opportunity to
transfer to four-year institutions
, the latest statistics are not optimistic. In fact, according to the most recent
accountability report
released by California's community college system, only 40% of community college students who seek four-year degrees are successful in transferring to one of the state's four-year universities.
In California, 60% of community college students who intended to transfer to four-year universities never meet their goal - which has led to the formation of a state task force charged with finding ways to improve the transfer rate, as reported by the
Mercury News
.
The obstacles facing community college students wishing to transfer to four-year universities are formidable. Overcrowded community college campuses make enrolling in required pre-requisite courses difficult.
Rising tuitions
at public universities means four-year degrees are now unaffordable for some students. In addition, a lack of standardization in transfer requirements statewide makes the transfer process feel like a confusing maze to many degree-seeking students.
Indeed, there is much room for improvement in helping more community college students transfer to four-year universities.
Why Some Students Never Make It to Four-Year Universities
Community college students who wish to transfer to a four-year university in today's educational climate face a number of potential roadblocks - a fact which may account for the high number of community college students who never make it through the doors of a four-year university.
Overcrowded Community College Campuses
Many community colleges in California and across the nation are struggling to cope with a recent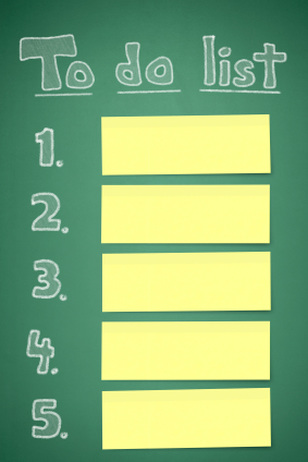 Take the five steps to selecting a community college that will best suit your academic, professional, and personal goals.
Today's students enjoy more
programs
and
degree
opportunities at community colleges than ever before! However, with so many choices, finding the right community college can be overwhelming. While there are many factors to consider in
choosing a community college
, there are four specific checklist steps you can take to choose the perfect community college for your future.

Step 1: Consider Your Professional Pathway
Before you enroll in community college, it is important to understand what your long-term professional goals are. Do you want to be a
nurse
? Would you like to be a scientist or engineer? Does being a
wine taster
fit your professional fancy? Based upon your projected professional goals, create a list of community colleges that offer reputable programs and degrees in your field. This will help you narrow down your choices based upon campuses that will propel into professional success.
In addition, keep in mind that even university-bound students can benefit from attending community college first. Instead of being an ?undeclared? major at a four-year university, explore your options at community college first. University courses often cost twice as much (or more) than the average community college classes. Students who are eager to explore different subjects can
save thousands of dollars
by enrolling at a nearby community college before wasting
tuition costs
at a university.
Step 2: Investigate the Industry
Once you have made a decision about your professional goals, experts strongly recommend meeting with an employer in your field of interest. For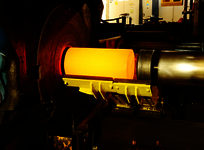 May 20, 2017
Corrosion technology is one of the hottest new industries community colleges are training for. Currently, only a handful of schools offer a program, but the field is open for new graduates.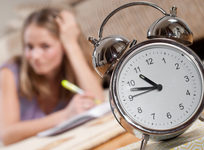 May 20, 2017
A recent report revealed that many California community college students take twice as long to get an associate's degree as is normally required. While community college is less expensive than attending a four-year institution, students who drag out their degree programs lose much of that savings in additional tuition, fees, textbooks, and lost wages. In this article, we examine the reasons why some students take so long to graduate.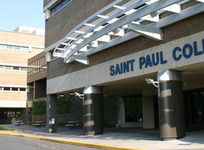 May 20, 2017
We take a look at the latest annual college rankings from Washington Monthly, which provide a list of the top community colleges in the country as well as four-year schools.