Guaranteed Transfers from Community Colleges to Prestigious Business Schools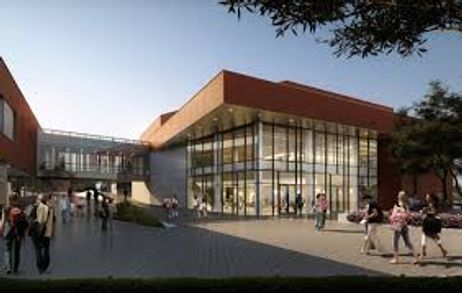 Learn about articulation agreements between community colleges and prestigious business schools, which can help you earn a lucrative business degree.
Earning a
bachelor's
business degree can pay off in dividends, with staff accountants generating $40,000 annually to financial controllers earning a median salary of $70,000. If you are a community college student considering a
career in business
, there's good news on the horizon! Some of America's best business programs have partnered with local community colleges, offering transfer students guaranteed admissions into business schools at four-year universities.
Building Bridges Between Community Colleges and Business Schools
Across the country, more community colleges and business schools are signing articulation agreements, guaranteeing admissions for transfer students who meet the requirements.
For example,
Carroll Community College
(CCC), located in Westminster, Maryland, signed a transfer agreement with Johns Hopkins University's Carey Business School in November of 2009. The agreement "assures that qualified community college students can enter Johns Hopkins without the loss of credit and work on a four-year degree while entering with junior status." With this agreement, community college students at Carroll have a specific outline regarding which courses to take and how they will transfer towards a B.S. Business.
In addition, through this agreement, students of
Carroll Community College
who intend to pursue a degree with the Carey Business School can access joint programs, resources, and advisors.
According to CCC's dean of Mathematics, Business, and Sciences, Judy Coen, "The new agreement is indicative of a trend among independent and private colleges that
community college students are of high caliber
and that articulation agreements make good sense."
Articulation from Maryland to Connecticut
In March of 2010, the University of Connecticut and cooperating Connecticut community colleges expanded their articulation agreement to encompass admissions into the university's School of Business. Community college students with a minimum 3.3 GPA are guaranteed admissions into the prestigious business school, according to the Daily Campus.
Proudly commenting on this agreement is the University of Connecticut's Business School Assistant Dean and Professor of Finance, Dr. Linda Klein. As Klein asserts, "The School of Business welcomes this program as it will benefit the citizens of Connecticut by providing a seamless admission from the community colleges to the School of Business…Because of the strong academic requirements, we anticipate receiving highly qualified students for our program.'
While additional requirements and prerequisites must also be completed before entering into the cooperating University of Connecticut programs, students are enthusiastic about the broad range of these new opportunities. In fact, with 12 community colleges currently working in cooperation with this guaranteed admissions program, qualified students will be able to pursue their ongoing studies at any of the University of Connecticut's state-wide campus locations, including campuses such as Storrs, Avery Point, Greater Hartford, Torrington, Waterbury, or Stamford.
Starting on Your Business Degree at Community Colleges
While Maryland and Connecticut are certainly exemplary states in helping community college students transfer to business school, any student has the opportunity to enroll in a baccalaureate business degree program. Even if your community college does not have an articulation agreement with a university's business school, you can still take measures to work towards your bachelor's business degree.
Many community college students earn their
associate's degree
in business administration, which fundamentally "prepares graduates to begin or advance their careers in the business world," while simultaneously working as "a major step towards completing a bachelor's degree," according to
All Business Schools
.
Although only a few universities offer guaranteed admissions for students with an associate's degree, with a solid GPA and with the necessary prerequisites, community college graduates can confidently apply to business schools at four-year universities.
Unlike younger high school applicants, community college graduates who have obtained an associate's degree in business demonstrate their maturity, experience, and ability to excel in a business environment. Subsequently, with an associate's degree in business administration, community college students who hope to transfer to a business school can easily prove their knowledge in a wealth of business topics, including:
Management principles
Business technology
Interpersonal skills
Critical thinking
Project planning
Implementation
Communication
With or without articulation agreements, community colleges are certainly a solid starting ground for students interested in pursuing a bachelor's degree in business administration.
Complaints about the current system of accrediting community colleges, combined with the quickly changing scope of community college education and how it's delivered, may soon necessitate changes in the way that community college programs are accredited.
Community college enrollment is in decline, but some schools are refusing to roll over. Read on to learn the factors impacting enrollment rates and what some schools are doing to stay afloat.
In a time of change, the LGBTQ community is receiving more support than ever and the world is changing with each passing year. As a young adult member of the LGBTQ community, you have unique opportunities to take advantage of when preparing to enter college if you choose to. Keep reading to learn what you can expect to see during your college search and how best to prepare for your freshman year.