Whether you are a high school student, an adult student, or someone looking for retraining, we have all the resources you need to make an educated choice about the right community college for you. We'll compare community colleges to other institutions of higher education, explore college rankings and the accreditation system, and provide useful tips to ensure your community college credits transfer easily.
View the most popular articles in Choosing a School: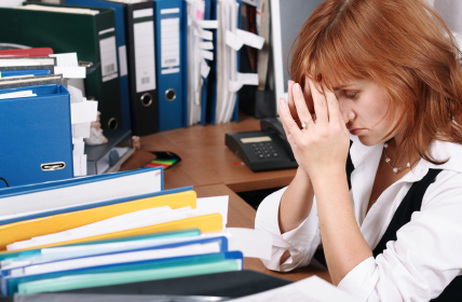 We look at a recent study by the National Center on Education and the Economy that indicates standards are too low at community colleges today. That low bar results in a high failure rate in the job market.
Disturbingly low standards at community colleges nationwide translate to lower chances of success in the job market after college, a new study finds. Researchers discovered that although community college instructors appear to be lowering the bar for first-year students, many were unable to even meet the lower academic standards in math and literacy. This dismal picture suggests multiple layers of reform may be necessary to ensure students are
ready for the professional workforce
at graduation time.
Report Gauges College and Career Readiness
The new report, titled, "
What does it Really Mean to be College and Work Ready?
" was compiled by the National Center on Education and the Economy. The non-profit groups studies academic standards, instructional systems and assessment. Researchers looked at seven community colleges in seven states, looking at tests, textbooks and assignments given to first-year college students. Colleges were chosen at random and school size ranged from 3,000 to 30,000 students, according to
Inside Higher Ed
.
The study focused on popular career training programs offered by community colleges across the country, including accounting and business, automotive technology, criminal justice, early childhood education and information technology. Researchers focused on first-year students in these programs, and focus was placed on reading, writing and mathematics skills necessary to master these early college courses.
Lower Standards Still Not Met by Many Students
Researchers discovered that the bar set by college instructors in first-year courses was fairly low in terms of both reading and writing expectations. However,
Education Week
reports that many students are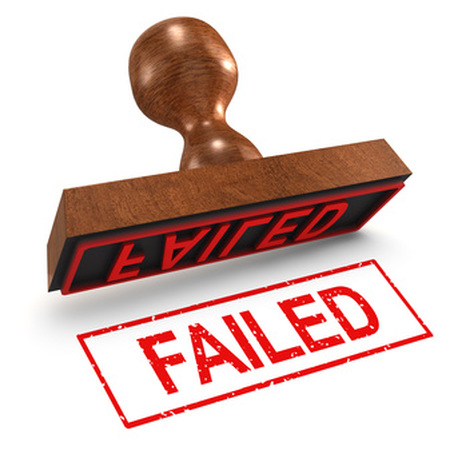 We explore the reasons behind the recent probation of Pima Community College, and what the Arizona school plans to do to bring their credentials back up to par once again.
In the midst of major turnover from the top down,
Pima Community College
is now on probation. The
Arizona school
has been notified by its accreditor, the Higher Learning Commission, that it has two years to turn things around or lose its
accreditation status
. With an executive team in limbo and reports of poor – and even unethical – management in recent years, it looks like Pima has its work cut out for the next two probationary years.
Problems from the Top Down
Tucson News Now
reports that the problems at Pima that resulted in probation may have initiated from top administration officials. The publication specifically cites allegations of sexual harassment against Ray Flores, the former chancellor of the school, which were left unaddressed by school administrators for a number of years. The commission investigating the school also found a "hostile working environment" was reported by many staff members of the community college.
Other issues reported by the
Arizona Daily Star
include corrupt contracting practices. Executives of the school have been accused of approving expensive contracts without going through the appropriate bidding process. Throughout the accusations of mismanagement, there is a common thread of a culture cultivated of "fear and retribution" and an ineffective governing body that failed to address concerns or manage situations that made it challenging to work at the college.
Report Specifics that Led to Probation
Inside Higher Ed
reports that the four-member accreditation team from the Higher Learning Commission found complex issues with the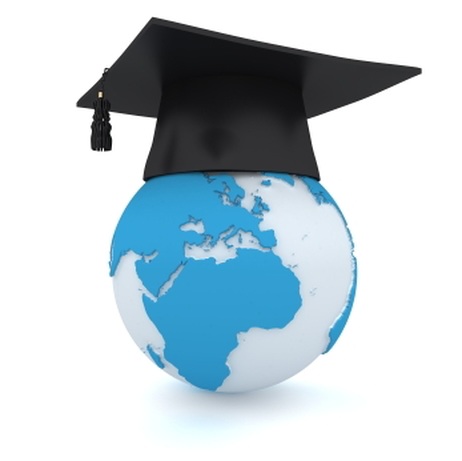 We explore reasons behind the increasing number of international students at community colleges across the country and what those schools are doing to accommodate students from overseas.
Community colleges have been diversifying their student populations in recent years to include students from other states and even other countries. As some two-year schools become known for specific programs,
transfer agreements with four-year institutions
and even
partnerships with local businesses
, their appeal is expanding as well. International students interested in a U.S. community college may enjoy a number of benefits, but face unique challenges in making their higher education dreams a reality.
Why International Students Choose Community College
There are a number of reasons why international students are looking at community colleges today, according to a report at
U.S. News
, including:
·
Lower Tuition Rates
– Students from a distance find
affordable higher education
through America's community college system. For example, U.S. News and World Report cites the average cost of 24 credits from
Diablo Community College
in California at around $6,000, while the same number of credits at San Jose State University, a neighboring four-year school, is around $16,500 for the same number of credits.
·
Transfer Options
– Many community colleges across the country now have
transfer agreements
with four-year schools, ensuring students that begin their education in a two-year program can finish their baccalaureate degree at a nearby institution.
·
Smoother Transition
– Students coming from other countries often find community college is an easier transition to the American way of life. Many community colleges provide
English language courses
and other services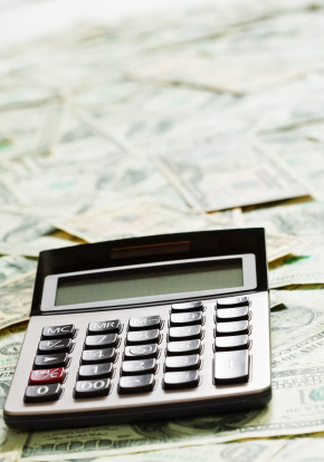 Studies indicate that some community college graduates are now finding work at a higher starting salary than their four-year counterparts – and with less debt to boot.
The perception of the value of a college degree appears to be evolving. As some students and their parents begin to focus on their return on investment (ROI), they are beginning to realize that graduating from a prestigious four-year school isn't as glamorous as it seems. In addition, rising concern over increasing student debt has spurred questions about the best path to a profession. As the exploration continues, community colleges are starting to be seen as offering the superior
ROI
for many students today.
The Value of a Four-Year Degree
PolicyMic
reports on a recent analysis that looked at 1,248 four-year colleges and universities across the country. The study showed 28 percent of those four-year schools offered a negative ROI, which means students would have been better off financially if they had not gone to school at all! However, if those students had started their higher education at a community college and then
transferred to a four-year school
for their last two years, the negative ROI would have been reduced to 11.5 percent.
The best ROI from four-year schools often involved engineering programs. Schools like Colorado School of Mines, Georgia Tech, MIT and Cal Tech reflect that trend. Ivy League schools also made the list for positive ROIs, demonstrating that high admission standards and a tradition of success do contribute to the value of a postsecondary education. Other four-year schools did not always fare as well. For example, the last school on the list, Savannah College of Art and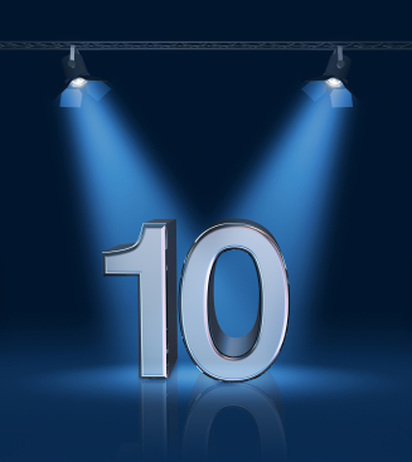 We explore the many changes that have taken place in community colleges recently and why they can be the best choice for some graduating seniors and adult students alike.
Community college have received plenty of attention in recent years, due to a combination of an economic slowdown and
renewed interest by the current administration
in these institutions. Changes to community colleges in recent years have also contributed to the increased demand for two-year degrees. Check out these 10 reasons why your local community college might be a good choice in higher education today.
Easier Admission
With many four-year colleges becoming increasingly competitive in their admission requirements, community colleges still offer opportunities for postsecondary education even if a student's high school grades weren't exactly stellar.
Education.com
explains these schools typically offer
placement examinations
prior to enrollment to help students ascertain which introductory courses will be better suited to their needs. Students that require additional instruction prior to the rigors of a college curriculum will find most schools offer
remedial education
to help them bone up on challenging subjects.
Flexibility
Community colleges usually offer more
flexible scheduling
options than traditional four-year schools, with both night and weekend classes available. In addition, the website for
Brookhaven College
explains that students have the option of taking classes full or part-time, depending on what their current schedule allows. This makes it much easier for
adult students
with family or professional responsibilities to work their education pursuit around the rest of their obligations.
Degree Options
Community colleges offer more degree options than ever before, with a wealth of choices available for in-demand industries like
healthcare
.
STEM
subjects, which include science, technology,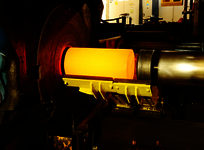 May 20, 2017
Corrosion technology is one of the hottest new industries community colleges are training for. Currently, only a handful of schools offer a program, but the field is open for new graduates.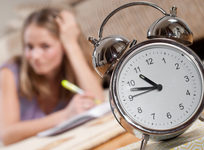 May 20, 2017
A recent report revealed that many California community college students take twice as long to get an associate's degree as is normally required. While community college is less expensive than attending a four-year institution, students who drag out their degree programs lose much of that savings in additional tuition, fees, textbooks, and lost wages. In this article, we examine the reasons why some students take so long to graduate.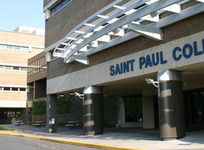 May 20, 2017
We take a look at the latest annual college rankings from Washington Monthly, which provide a list of the top community colleges in the country as well as four-year schools.