With so many higher education options, we compare community colleges against other institutions to help you find the best option for your needs. We'll look at how community colleges are outperforming 4-year schools, study the latest data on the ROI of community colleges and explore why more students are turning to them.
View the most popular articles in Community vs. Other Colleges: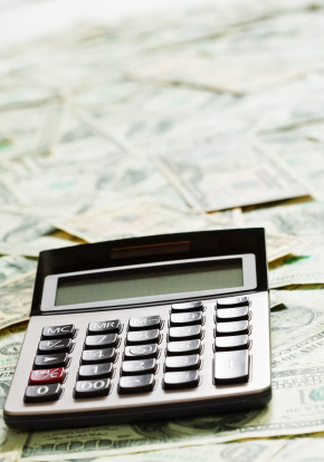 Studies indicate that some community college graduates are now finding work at a higher starting salary than their four-year counterparts – and with less debt to boot.
The perception of the value of a college degree appears to be evolving. As some students and their parents begin to focus on their return on investment (ROI), they are beginning to realize that graduating from a prestigious four-year school isn't as glamorous as it seems. In addition, rising concern over increasing student debt has spurred questions about the best path to a profession. As the exploration continues, community colleges are starting to be seen as offering the superior
ROI
for many students today.
The Value of a Four-Year Degree
PolicyMic
reports on a recent analysis that looked at 1,248 four-year colleges and universities across the country. The study showed 28 percent of those four-year schools offered a negative ROI, which means students would have been better off financially if they had not gone to school at all! However, if those students had started their higher education at a community college and then
transferred to a four-year school
for their last two years, the negative ROI would have been reduced to 11.5 percent.
The best ROI from four-year schools often involved engineering programs. Schools like Colorado School of Mines, Georgia Tech, MIT and Cal Tech reflect that trend. Ivy League schools also made the list for positive ROIs, demonstrating that high admission standards and a tradition of success do contribute to the value of a postsecondary education. Other four-year schools did not always fare as well. For example, the last school on the list, Savannah College of Art and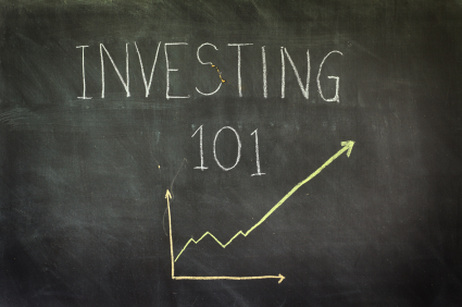 The latest survey by Country Financial shows more Americans are beginning to think college is not the investment it once was – and why community college might be a better deal.
There is no doubt that the
cost of a college education is increasing
, but as that price tag continues to go up, the general perception is now that college may not be the investment it was once touted to be. While colleges nationwide have worked to buck that idea, the bottom line doesn't lie – nor does the astronomical total of student debt racked up in this country today. Is there a way to invest in a college education without breaking the bank?
Country Financial Survey Reveals Concerns over College Costs Growing
A new national survey by Country Financial shows that many are continuing to question the value of a college education today. According to the publication, the survey found that just over half of the Americans interviewed this year thought a college degree was still a worthwhile investment. That number has dropped significantly since 2008, when 81 percent saw college as a good deal.
Despite the telltale data into America's perception of the value of a college degree, higher debt balances to obtain those degrees have become more acceptable. According to the
Country Financial website
, the survey found that 42 percent of Americans believe student debt in excess of $20,000 is acceptable today. That number contrasts with the 31 percent that found that amount acceptable just last year. By the same token, the number of subjects who thought debt under $20,000 was acceptable declined to 50 percent, after numbers were at 61 percent in 2011.
Debt Concerns Guide College Decisions
Although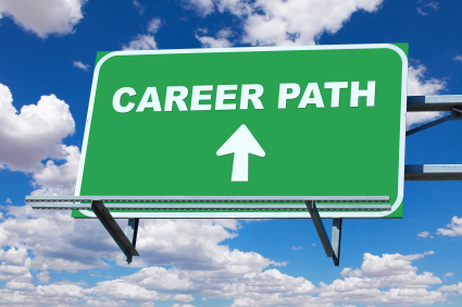 53.6% of people with bachelor's degrees under the age of 25 are unemployed. Can community colleges be the answer? We analyze how innovative community colleges are beginning to lead the way on training students for in-demand, future careers.
Community colleges have experienced a mixed reputation over their 100-year history. On the one hand, these institutions have been
traditionally viewed as the lesser choice in higher education
. Other opinions have elevated these schools to the most direct way to train for the job market. Which view is more accurate? Today, the latter appears to be a more prevalent one, particularly in light of the fact that many four-year schools are now trying to capitalize on the same features community colleges have boasted since the very beginning.
Career Training Begins at Community College
Since their inception, community colleges have been focused on vocational training. According to a report at the Times Herald-Record, these schools were originally created in the early part of the 20th century for the sole purpose of getting people into the workforce as quickly as possible. Fraternizing with academics and dabbling in philosophical thought processes were seen as counterproductive in this model of higher education.
While community colleges might have met their goals from a vocational standpoint, their singular focus also may have gained them a reputation as less academic schools than four-year colleges and universities. Those who wanted the true higher education experience would venture into the hallowed halls of those institutions perceived as factories for intellectuals and philosophers. However, when jobs become scarce and industries begin to fizzle, the practical application of higher education becomes much more revered.
Community Colleges Coin a Phrase Now Used by Four-Year Schools
Now we are at the beginning of the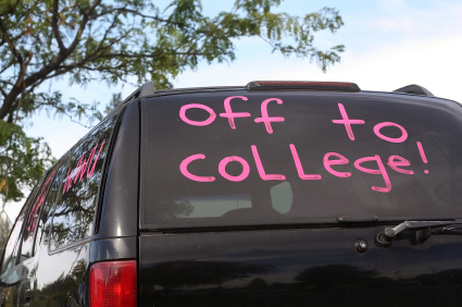 Should you go to community college or a four-year institution upon graduating from high school? The reasons for choosing community college first may be more compelling than you currently believe.
As the
cost of tuition continues to increase
at institutions of higher education across the country, many students are considering a transition to community college once they earn their high school diploma. Although these schools were once considered below par in terms of postsecondary education, the quality provided by many community colleges has been on track with many four-year schools today. The
focus on community colleges by the Obama Administration
has resulted in additional funding and
industry-focused training
that increases employment opportunities once the degree is earned. We have eight reasons why community college might be the best choice for some high school graduates.
Affordability
Although tuition is getting more expensive across the board, community colleges are still significantly more affordable than most four-year institutions. The average annual rate to attend a four-year university could run as high as $30,000 or more, while the annual tuition at a community college probably won't cost much more than $5,000. In addition, many community college students continue to live at home while taking classes, saving money on room and board as well.
Based upon our prior calculations comparing a community college with a private four-year university, you could end up
saving $80,000 by attending community college for two years first
!
With more affordable prices overall, community college students often find they can foot the bill for their education without having to take on a significant amount of
debt
prior to graduation. Considering that many university students graduate with debt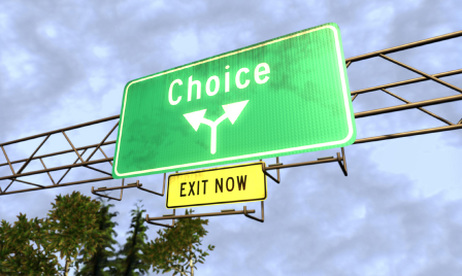 Community colleges are quickly becoming a key competitor against four year universities – and for many good reasons! Learn about why more students are opting to enroll in their local community college, rather than going straight to four year institutions.
In the past, four-year universities always seemed to carry more prestige and practical professional preparation than their two-year counterparts. However, as prices for universities continue to rise and community colleges expand their fields of study and improve their quality, the field of higher education appears to be changing. Today,
community college enrollment is increasing exponentially
at schools across the country, while four-year institutions have seen a small drop in student population within the past year. We'll take a look at the numbers and explore some of the reasons why more students might be choosing to go to community college today.
Changing Times or One-Time Blip?
According to a recent story in the
Courier-News
, national college enrollment figures dropped last year by about two percentage points. While a single-year statistic is nothing to write home about, many financial experts see this downturn as the beginning of a trend – the burst of the bubble on higher education. Some attribute the lower enrollment to fewer jobs and higher tuition rates that make parents and students alike question the
real value of a bachelor's degree
today.
Waubonsee spokeman Jeff Noblitt told the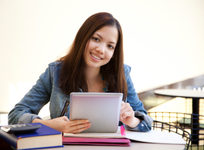 May 19, 2017
We'll report on the Benefits Access for College Completion Initiative, which will connect low-income community college students to much-needed public benefits for the purpose of improving college completion rates.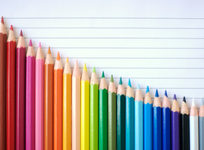 May 19, 2017
We analyze some of the ways in which community colleges have changed and improved over the years, from online classes to new degree programs.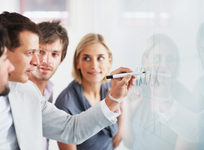 May 19, 2017
We explore the various ways students can take full advantage of learning opportunities at community colleges today, from high school programs to worker retraining and transfer agreements.