Whether you are a high school student, an adult student, or someone looking for retraining, we have all the resources you need to make an educated choice about the right community college for you. We'll compare community colleges to other institutions of higher education, explore college rankings and the accreditation system, and provide useful tips to ensure your community college credits transfer easily.
View the most popular articles in Choosing a School: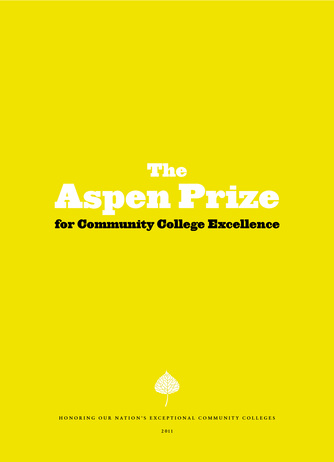 The Aspen Prize for Community College Excellence recently announced the 10 finalists. Read this article to find out if your campus is one of the finalists, as the winner is set to win the $1 million prize!
Ten community colleges are enjoying the distinction as one of the finalists for the Aspen Prize for Community College Excellence. The schools featured on this elite list have all shown tremendous strides in important aspects of the college experience, such as
student retention
,
employability after college
and
academic success
while in school. Presidents from the schools on the list were also invited to join President Obama in a roundtable discussion regarding innovations at community colleges and how those ideas can be implemented on other campuses as well. The Aspen Prize has helped to elevate high-achieving community colleges to a visible level where other schools can capitalize on the success and innovation of the finalists to bring their own schools up to par.
What is the Aspen Prize?
The Aspen Prize was announced at last year's
community college summit at the White House
. The purpose of the prize is to spotlight colleges that have dramatically increased student outcomes, according to a report at the
Community College Times
. When the ideas and methodology of these outstanding schools are showcased, other schools across the country can implement innovative techniques to improve outcomes on their campuses as well. The 10 finalists were selected from a short list of 120 schools. The winner of the Aspen Prize, as well as three runner-up schools, will be announced in December of this year, when they will all share a portion of the $1 million prize.
"The finalists impressed us with their efforts to help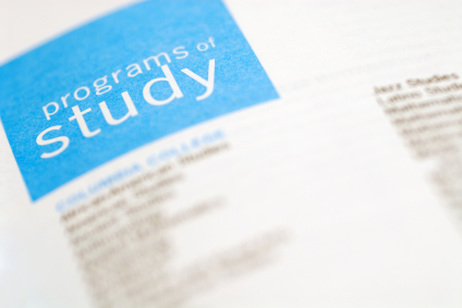 Students considering a community college should start first with this guide to ensure they choose a school that will meet their educational and professional goals.
Community college has become a viable option for many who want to expand their educational experience, but don't feel that a four-year university is the right fit for them. As
President Obama
continues to make community college a focus of his presidency, most potential students are giving these two-year schools a second look as well. There is a wealth of community colleges available today, and the broad spectrum of schools can make it difficult to know which institution will meet the specific needs of a student best. If you are about to embark on a journey into the world of higher education, we have the information you need to ensure you select the best school for you.
Reasons to Choose Community College
For those who are still in the process of choosing between a community college and four-year university, it is important to weigh the advantages of a community college before making your selection. Some of the reasons to opt for a community college include:
Cost
The average cost of tuition at a community college is significantly less than that at a four-year institution, even with
recent tuition rate increases at many two-year schools
across the country. Students who want a four-year degree can choose to begin their adventure into higher education at a community or junior college, where they can
earn credits for a lot less money
. If all the credits transfer to a four-year school after the first two years, students enjoy the same bachelor degree as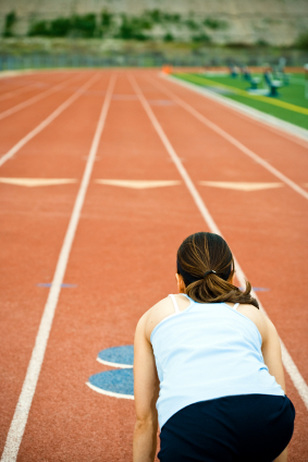 More college transfer programs are streamlining the process of transferring from community colleges to four-year universities. Learn about some of the newest programs and how you could possibly benefit.
While some community college students focus on a two-year
vocational program
to launch their career, others look ahead to additional education to make their desired career path a reality. To make the second path more efficient, many community colleges across the country are teaming up with four-year universities to streamline the transfer process. While this is a pattern that has been gaining steam, new community colleges are joining the ranks this year to offer even more options to community college graduates. We'll take a look at some of the latest
community college transfer
programs launching around the country.
The Big Transfer Push in California
One of the biggest transfer programs to make headlines this year is in California. Currently, the state has 112 community colleges. Of that number, more than half have developed an associate degree program designed for transfer to CSU schools. According to a report in the Sacramento Business Journal, the goal of the plan is to provide guaranteed associate degrees for transfer at every community college in the state. Chancellor of California Community Colleges, Jack Scott, said that the new program is still in the early stages and that much more is planned. Students that are currently enrolled in participating community colleges, and have taken 60 credit hours in an approved associate degree program, will be able to transfer to a CSU school with a similar major and a junior standing.
According to California Community Colleges, the transfer program will save the system $160 million each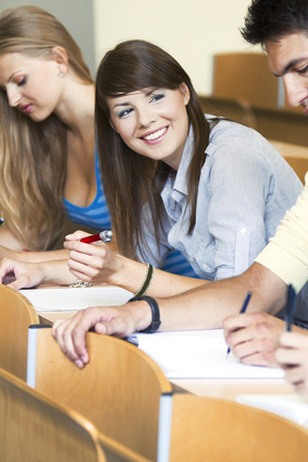 Many students start their academic careers at a community college, hoping to transfer to a four-year university, but find themselves missing the mark. Thankfully, a new report surveying university leaders provides ideas on how to help students make the transfer successfully.
While community colleges offer a wealth of options in
associate degree programs
and practical career training, the majority of students that grace a community college campus for a period of time are not content with a degree from these schools. In fact, the large majority of community college students has plans to further their education by eventually
transferring their credits to a four-year institution
. This is the precise subject of the latest report by College Board that looked at the high number of community college students that want to transfer to a four-year university and why.
About the Report
College Board is a non-profit organization committed to equality in education, from the early primary years all the way through a postsecondary education. This particular report, titled, "Improving Student Transfer from Community Colleges to Four-Year Institutions," was designed to emphasize the importance of smooth pathways between community colleges and other institutions of higher education. The
College Board website
estimates that more than 7 million students enrolled in community colleges – up to 41 percent of all college students across the country - at any given time. With so many students enrolled in community colleges, it is important to assess what the choices for these students might be should they decide to continue to pursue their education after their initial degree program is completed.
To compile this report, College Board interviewed 21 education leaders at 12 institutions of higher education across the country, according to an article on the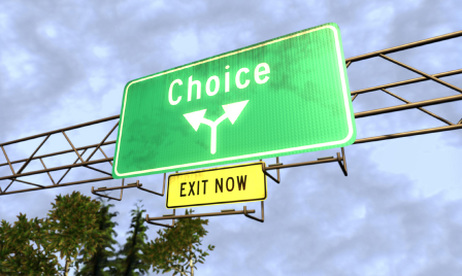 Community colleges are quickly becoming a key competitor against four year universities – and for many good reasons! Learn about why more students are opting to enroll in their local community college, rather than going straight to four year institutions.
In the past, four-year universities always seemed to carry more prestige and practical professional preparation than their two-year counterparts. However, as prices for universities continue to rise and community colleges expand their fields of study and improve their quality, the field of higher education appears to be changing. Today,
community college enrollment is increasing exponentially
at schools across the country, while four-year institutions have seen a small drop in student population within the past year. We'll take a look at the numbers and explore some of the reasons why more students might be choosing to go to community college today.
Changing Times or One-Time Blip?
According to a recent story in the
Courier-News
, national college enrollment figures dropped last year by about two percentage points. While a single-year statistic is nothing to write home about, many financial experts see this downturn as the beginning of a trend – the burst of the bubble on higher education. Some attribute the lower enrollment to fewer jobs and higher tuition rates that make parents and students alike question the
real value of a bachelor's degree
today.
Waubonsee spokeman Jeff Noblitt told the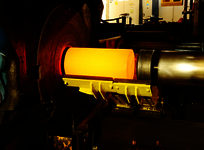 May 20, 2017
Corrosion technology is one of the hottest new industries community colleges are training for. Currently, only a handful of schools offer a program, but the field is open for new graduates.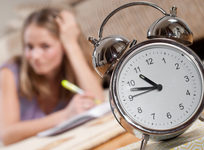 May 20, 2017
A recent report revealed that many California community college students take twice as long to get an associate's degree as is normally required. While community college is less expensive than attending a four-year institution, students who drag out their degree programs lose much of that savings in additional tuition, fees, textbooks, and lost wages. In this article, we examine the reasons why some students take so long to graduate.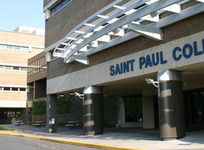 May 20, 2017
We take a look at the latest annual college rankings from Washington Monthly, which provide a list of the top community colleges in the country as well as four-year schools.