Many community college students transfer to four-year institutions. Be prepared to make a swift and easy transfer with these articles. Determine the most transfer-friendly universities, learn why some 4-year schools are limiting transfer students, and get tips on ensuring your credits go with you.
View the most popular articles in Transfer Process: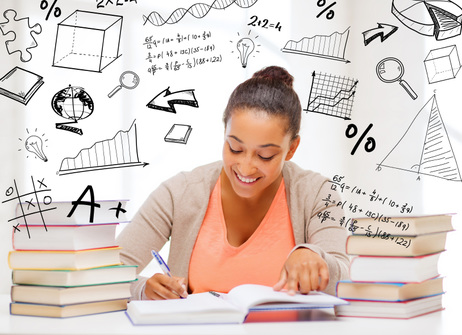 One out of 10 community college students lose their credits when they transfer to a four-year university. Don't become one of these statistics, and learn how to ensure your hard-earned credits are transferred.
A
recent study
shows that one out of every ten community college students lose nearly all of their credits upon transferring to a four-year institution. In fact, just 58 percent of students who being their studies at a two-year institution report having more than 90 percent of their credits transferring to a baccalaureate program at a four-year college or university. As a result, a large number of students who dream of obtaining an undergraduate degree never get one because the credits they worked so hard to obtain do not count at their new school.
An Uphill Battle
Students who begin their post-secondary education at a community college are already
less likely to graduate
with a bachelor's degree than their peers who begin study at a four-year institution. This is not to say that community colleges are somehow failing their students, rather, it is most likely life events that curtail a student's educational aspirations. Family issues, financial difficulties, or changes in job or childcare availability are just a few common issues that force community college students to put their studies on hold. Unfortunately, the already narrow likelihood that a student will get a bachelor's degree is further diminished when they take a break from school to attend to life's pressing issues.
Even when students are able to stick with it and collect enough credits to transfer, they often discover that many of their credits will not be counted at their new school.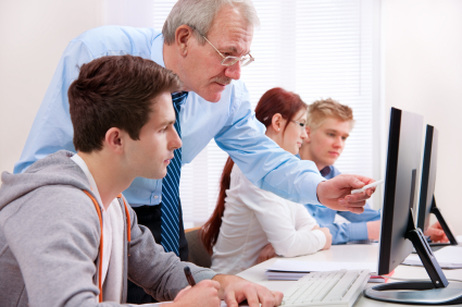 Utilize our advice and practical tips for students interested in transferring community college credits to a four-year university.
Many college students are
getting their start at community colleges
today, providing a
cost-effective path
to four-year degree program. However, the plan only works if all those credits earned at the community college successfully transfer to the four-year degree program. To ensure the transfer process works properly, students must plan in advance for the transition from one school to the next. We have 10 tips to help students make the
community college transfer process
as smooth as possible.
Look for Articulation Agreements
Articulation agreements are
transfer agreements
between two and four-year schools. According to The College Insider, these articulation agreements may even
guarantee admission into the four-year school
if students meet course and GPA requirements. When formal agreements are in place, there is no worry over which course credits will transfer and which ones won't. The program is clearly laid out ahead of time, making the transfer process smooth sailing for students.
Find Your Area of Interest
Community college is a budget-friendly place to explore various fields of study before heading to a four-year institution. Students who use their first two years at community college to identify their major will be that much farther along when they move to the next level. At the same time, students are fulfilling undergraduate requirements at the community college, so they can move directly into their major area of study when they move to the four-year school – and the higher tuition prices.
Start Early
Students should begin the transfer process as early as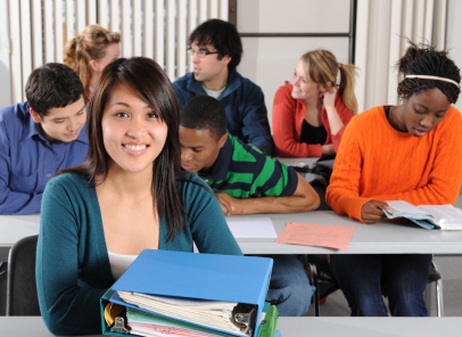 The reverse transfer is growing exponentially in popularity. This is a more and more common new policy among many institutions to allow transfer of credits from four-year universities to community colleges. Why is it done, and who benefits from the policy?
Many community colleges across the country have
transfer agreements with four-year schools
, which allow students to easily transfer credits from the community college level and apply them toward a four-year degree program. Now, a whole new type of program is cropping up among two and four-year schools from coast to coast. Instead of transferring credits from community colleges to universities, schools are now allowing agreeing to
reverse transfers
, which allow students to take credits from their four-year institution and apply them to their community college degree.
The Reverse Transfer System is Introduced
While transfers to four-year schools provide clear benefits and a subsequent rise in popularity, the assurance of transferring credits from the university level to the local community college creates a more complex array of advantages. This process is a relatively new one that is just beginning to be introduced in college systems nationwide.
Many students who begin their college work at a community college move to a four-year institution before completing their
associate degree
. While credits may transfer to the four-year school, the student is left without a degree to underscore the work they put into their first college efforts. Until the bachelor's degree is finished – which may take many more years of education – the student has little to show for his time, effort and money.
At the same time, community colleges are forced to report
dismal completion rates
– in some cases possibly affecting their ability to receive funding. However, many of these students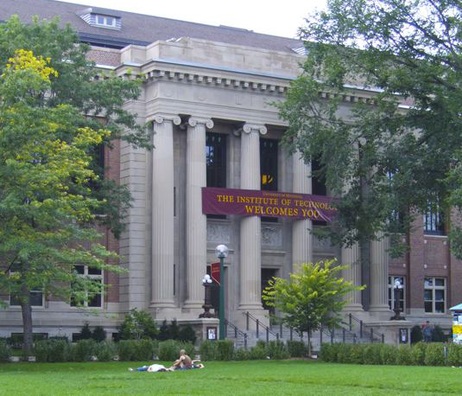 A recent decision by the University of Minnesota will limit the number of transfer students it will accept. How will this decision impact community college students in the area?
In what has been called a major setback for
Minnesota community college
students, the University of Minnesota has formally announced plans to reduce the number of transfer students to the school. While the university claims that the decrease will be just a "drop in the bucket" in regards to total transfer numbers, students and community college officials are voicing their concerns over the policy change. With
community college enrollment increasing
nationwide, it is possible that other universities will eye the new University of Minnesota policy with interest as they grapple with their own issues regarding a rising number of transfer students.
Pulling Back the Welcome Mat
According to a report at TwinCities.com, the welcome mat has a history of being extended to transfer students at the University of Minnesota. In 2009, the school accepted 3,260 new transfer students, which made up nearly 40 percent of their new student population overall. However, the university plans to cut the number of transfer students they accept by roughly eight percent over the next two years – which will translate to around 300 transfer students. The university cites various reasons for their decision, including their desire to form a solid, four-year relationship with more students coming to the school. The school has also stated that fluctuating transfer numbers from year to year put a strain on university resources.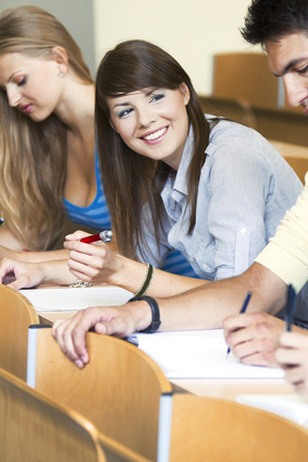 Many students start their academic careers at a community college, hoping to transfer to a four-year university, but find themselves missing the mark. Thankfully, a new report surveying university leaders provides ideas on how to help students make the transfer successfully.
While community colleges offer a wealth of options in
associate degree programs
and practical career training, the majority of students that grace a community college campus for a period of time are not content with a degree from these schools. In fact, the large majority of community college students has plans to further their education by eventually
transferring their credits to a four-year institution
. This is the precise subject of the latest report by College Board that looked at the high number of community college students that want to transfer to a four-year university and why.
About the Report
College Board is a non-profit organization committed to equality in education, from the early primary years all the way through a postsecondary education. This particular report, titled, "Improving Student Transfer from Community Colleges to Four-Year Institutions," was designed to emphasize the importance of smooth pathways between community colleges and other institutions of higher education. The
College Board website
estimates that more than 7 million students enrolled in community colleges – up to 41 percent of all college students across the country - at any given time. With so many students enrolled in community colleges, it is important to assess what the choices for these students might be should they decide to continue to pursue their education after their initial degree program is completed.
To compile this report, College Board interviewed 21 education leaders at 12 institutions of higher education across the country, according to an article on the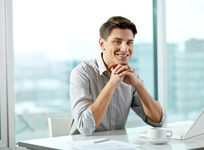 April 28, 2017
We'll examine research that supports the success of transfer programs between community colleges and four-year schools, as well as the attraction of such an arrangement for students.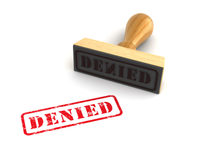 April 28, 2017
A new study by the Institute for College Access and Success points at the glaring problem facing many community college students: they can't access federal student loans. Learn about the study, the problem, and what resources you do have available.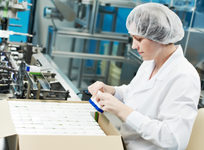 April 28, 2017
If you are looking for a highly demanded, stable career with excellent growth potential, consider starting with "middle skills" training at your local community college.