Is Your Community College Top Ranked?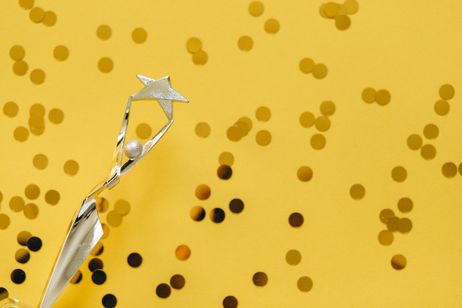 A new ranking of community colleges across the country has just been released, and the results have been met with both appreciation and chagrin. Learn about the rankings and whether or not they matter in your pursuit of a quality community college education.
Finding a community college can be a challenging prospect today, with many states boasting a large number of colleges that all promise the best training for today's workforce. Students may be hard-pressed to find reliable information about the various colleges in their areas, with little concrete information provided outside of the institutions themselves. While Community College Review's goal is to provide students with concrete, valuable information on individual community colleges, a recent
ranking of community colleges
is stirring both appreciation and controversy.
One publication,
Washington Monthly
, has created a simple ranking system of the top community colleges in the country. Which community colleges are at the top of the list – and do the Washington Monthly's rankings truly matter?
This video explores the question, "Which is the best community college?"
The Rankings and the Controversy
Washington Monthly recently released its most recent rankings on community colleges across the country to the delight of many
prospective students
– and the chagrin of many educators who know better than to heed rankings alone when choosing a college. The publication offers a listing of the top 50 community colleges in the nation, based on a wide range of criteria and information taken from the Community College Survey of Student Engagement.
Interestingly, CCSSE is one of the most vocal opponents to Washington Monthly's rankings. In a
press release
issued shortly after the publication of the rankings, CCSSE director Kay McClenney states, "We commend the Washington Monthly for recognizing the importance of community colleges to America's future, and we have long sought to prompt a redefinition of what 'quality' means in higher education. While we welcome the description of community college examples of effective educational practice, we strongly oppose ranking community colleges and we remain deeply concerned about the inappropriate and unauthorized use of CCSSE data to do so."
Rankings or Benchmarks?
The author of the Washington Monthly article, Kevin Carey, admitted to
USA Today
that the data from CCSSE was necessary to produce the information that led to his ranking system. However, CCSSE had warned Carey that the information provided by their University of Texas at Austin survey was never meant to formulate rankings of institutions, but as more of a benchmark for colleges to use in improving their own systems. The organization does not believe rankings alone provide sufficient information to determine the true quality of all community colleges across the country.
McClenney said in her press release, "It is clear that the colleges on the magazine's list are working to strengthen student engagement and increase graduation rates; the same is true for many other communities and technical colleges around the country. Furthermore, from our work with CCSSE colleges, we are confident that few, if any, would attest that their current performance—however good—is as good as it needs to be."
One concern is that the college rankings from Washington Monthly do not take into consideration the colleges' missions,
budgets
, and the socioeconomic class of the students that attend the colleges. McClenney stated that the data provided by CCSSE was better used for internal purposes to provide broader benchmarks for colleges to which to aspire, rather than as a tool to compare one college to another. She told USA Today that Carey's use of CCSSE's information was both "inappropriate" and "unauthorized."
This video looks at South Carolina's top-ranked community colleges.
Washington Monthly's Defense
Despite the criticism, Carey believes his rankings can help students find the best community college for their needs. Carey told USA Today, "We always equate admissions selectivity with quality. Well, all community colleges have the same
admissions policy,
but they aren't always as good as one another. Part of this was to find a way to talk about excellence in the sector. We're publicizing information about best practices. We're talking about it here, and this is an interesting and long-overdue conversation that we need to have at the federal level."
Carey also believes the providing rankings of the best colleges in the country could encourage other community colleges to model some of the practices that put these institutions high up the list. The domino effect might create even more high-quality schools for students to consider.
In addition, the criteria used for creating the list could be used as
a tool for students
themselves shopping around for a college.
Carey also stated that he never considered formulating a list of the 50 "worst" colleges or extending his current list past the top 50.
The Washington Monthly list ranked colleges on criteria like student effort, academic challenge, and support for learning.
Graduation rates
for the institutions were also included in the list. The top colleges included
St. Paul College
in the first spot, followed by
Hesston College
in Kansas,
Carolinas College
of Health Sciences, and
Maryland Community College
. Schools were represented across the country, offering students a comprehensive listing of colleges to consider, no matter where they are currently located.
Questions? Contact us on Facebook @communitycollegereview
Your local community college campus offers a variety of art programs both traditional and modern. Find out more about them here.
With serious mental health issues on the rise on college campuses nationwide, community colleges are scrambling to provide expanded mental health services to students.
From nuclear medicine to physical therapy, consider 10 in-demand jobs for community college graduates. With salaries ranging from $50,000 to even $100,000, opportunities are ripe for those with the right training from community colleges.