Whether you are a high school student, an adult student, or someone looking for retraining, we have all the resources you need to make an educated choice about the right community college for you. We'll compare community colleges to other institutions of higher education, explore college rankings and the accreditation system, and provide useful tips to ensure your community college credits transfer easily.
View the most popular articles in Choosing a School: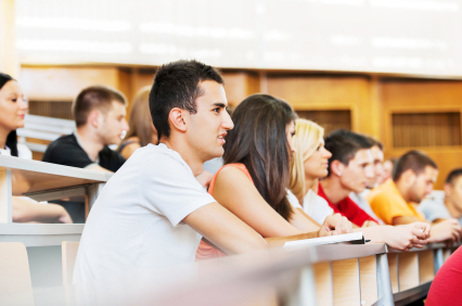 Savvy students are taking advantage of dual enrollment programs that allow them to take courses at community college and a four-year university concurrently. Learn about the benefits and how you can take advantage of these programs.
Students who wish to earn a
four-year degree
but have limited funds to pay for a university have often been in a quandary over how to pay for their education. Some begin their college careers in
less expensive community colleges
, in the hopes of transferring to a four-year college once they earn their
associate's degree
. To expand the options for these students, some community colleges are teaming up with four-year institutions to provide dual-enrollment at both schools at the same time. We'll tell you how this dual enrollment works, what the benefits are and highlight some of the schools already using this model.
What is Dual Enrollment?
Students pursuing the dual enrollment option actually enroll in a community college and four-year university simultaneously. The student must be accepted into both schools before the dual enrolment can be complete. In most of these programs, students can take courses from either institution, and tuition rates are based on the college where the course is offered. In addition, students have access to facilities and services at both colleges, expanding their options in additional activities and resources.
Benefits of Dual Enrollment
There are many potential benefits of the dual enrollment model, including:
Simplified admission process that allows students access to both colleges with one application
Course planning and advising is coordinated for a more efficient degree track
Financial aid is streamlined between the two schools
Expanded options for student services, including counseling, libraries and computer labs
Transcripts may be sent automatically from one institution to the other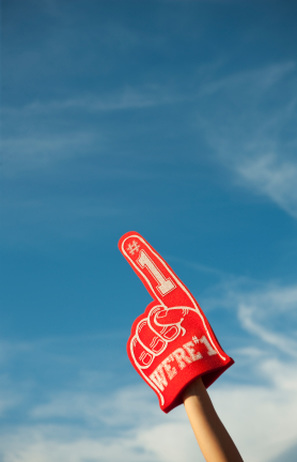 A new ranking of community colleges across the country has just been released, and the results have been met with both appreciation and chagrin. Learn about the rankings and whether or not they matter in your pursuit of a quality community college education.
Finding a community college can be a challenging prospect today, with many states boasting a large number of colleges that all promise the best training for today's workforce. Students may be hard-pressed to find reliable information about the various colleges in their areas, with little concrete information provided outside of the institutions themselves. While Community College Review's goal is to provide students with concrete, valuable information on individual community colleges, a recent ranking of community colleges is stirring both appreciation and controversy.
One publication,
Washington Monthly
, has created a simple ranking system of the top community colleges in the country. Which community colleges are at the top of the list – and do the Washington Monthly's rankings truly matter?
The Rankings and the Controversy
Washington Monthly recently released its most recent rankings on community colleges across the country to the delight of many
prospective students
– and the chagrin of many educators who know better than to heed rankings alone when choosing a college. The publication offers a listing of the top 50 community colleges in the nation, based on a wide range of criteria and information taken from the Community College Survey of Student Engagement.
Interestingly, CCSSE is one of the most vocal opponents to Washington Monthly's rankings. In a
press release
issued shortly after the publication of the rankings, CCSSE director Kay McClenney states, "We commend the Washington Monthly for recognizing the importance of community colleges to America's future, and we have long sought to prompt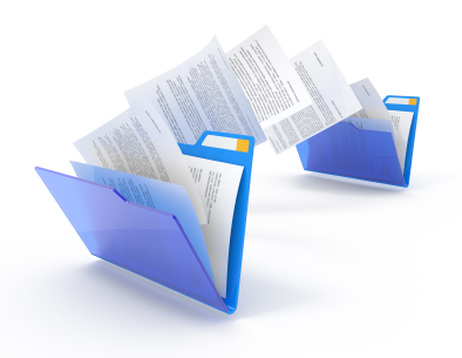 Learn about how California and another states are passing legislation to guarantee transfer requirements between community colleges and state universities.
Many high school students are advised to begin their college career at a community college for
cost
or academic reasons. However, the
transfer process
from a two-year college to a four-year university can be confusing at best, with conflicting requirements that may make a degree that much more elusive. The result is that many students never
end up graduating
at all and some don't even make it into the hallowed ivy walls of a university in the first place.
California Higher Education Bill
The state of California is hoping to change all the confusion, thanks to legislation intended to make the transfer process much easier and more streamlined. A report at the Chronicle of Higher Education explains the legislation, which is slated to go into effect during the fall of 2011. The bill was approved in the state senate this month, and it is expected that Governor Schwarzenegger will sign the bill into law.
The California bill requires community colleges to offer a redesigned
associate's degree
. Students who complete the degree would be guaranteed admission into one of California State University campuses, where they could complete a bachelor's degree in 60 credit hours or less. The purpose of the bill is to increase the number of students who successfully transfer from a community college to a four-year university and come out of the process with a degree in hand.
Models to Follow
The California legislation is modeled after similar program in Florida and Texas, indicating a national movement toward
Learn about articulation agreements between community colleges and prestigious business schools, which can help you earn a lucrative business degree.
Earning a
bachelor's
business degree can pay off in dividends, with staff accountants generating $40,000 annually to financial controllers earning a median salary of $70,000. If you are a community college student considering a
career in business
, there's good news on the horizon! Some of America's best business programs have partnered with local community colleges, offering transfer students guaranteed admissions into business schools at four-year universities.
Building Bridges Between Community Colleges and Business Schools
Across the country, more community colleges and business schools are signing articulation agreements, guaranteeing admissions for transfer students who meet the requirements.
For example,
Carroll Community College
(CCC), located in Westminster, Maryland, signed a transfer agreement with Johns Hopkins University's Carey Business School in November of 2009. The agreement "assures that qualified community college students can enter Johns Hopkins without the loss of credit and work on a four-year degree while entering with junior status." With this agreement, community college students at Carroll have a specific outline regarding which courses to take and how they will transfer towards a B.S. Business.
In addition, through this agreement, students of
Carroll Community College
who intend to pursue a degree with the Carey Business School can access joint programs, resources, and advisors.
According to CCC's dean of Mathematics, Business, and Sciences, Judy Coen, "The new agreement is indicative of a trend among independent and private colleges that
community college students are of high caliber
and that articulation agreements make good sense."
Articulation from Maryland to Connecticut
In March of 2010, the University of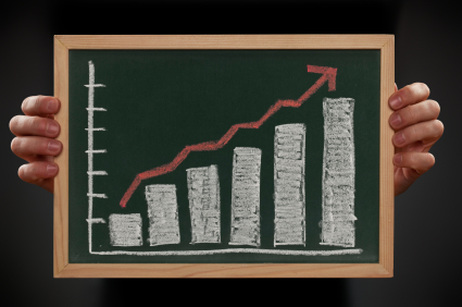 For-profit colleges are now becoming an alternative for community college students who are stuck on waiting lists or who hope to earn bachelor's degrees. Learn more about the opportunities and articulation agreements between for-profit colleges and community colleges.
As community colleges struggle with
over-crowding
and a
lack of funding
, for-profit colleges are offering to help, giving community college students the opportunity to earn transferable credits at low tuition rates.
Kaplan's Online Courses Can Count Towards Community College Degrees
The Wall Street Journal reports that Kaplan University, a for-profit college owned by the Washington Post Co., is offering California community college students the option of taking courses at its online schools. These credits can be applied towards a degree at their home campuses.
In addition, the newly created Community College Connections program will allow students to take Kaplan's online courses at a 42% discount, which will make the cost of courses similar to that of a community college course.
Kaplan will also allow graduates of California's community colleges to
transfer
to one of its degree programs and complete their
bachelor's degrees
at a 10% discount, according to the
Wall Street Journal
.
Community College Credits Count Towards B.A. Degrees at Bridgepoint
Meanwhile, Ashford University, which is operated by Bridgepoint Education Inc., is signing articulation agreements with a number of community colleges and public universities and colleges. The articulation agreements usually outline that students transferring from the community college or public university may transfer up to 90 credits towards earning their degrees from Ashford University.
A
press release
issued by Bridgepoint indicates that Ashford University has signed 38 such articulation agreements and formed alliances with 138 community colleges and four-year universities.
Bridgepoint Education, Inc. offers its courses through two institutions – Ashford University and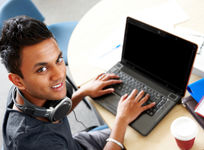 May 26, 2017
Learn how online courses broaden the options of a community college education.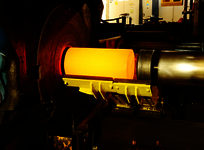 May 20, 2017
Corrosion technology is one of the hottest new industries community colleges are training for. Currently, only a handful of schools offer a program, but the field is open for new graduates.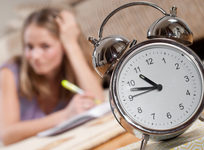 May 20, 2017
A recent report revealed that many California community college students take twice as long to get an associate's degree as is normally required. While community college is less expensive than attending a four-year institution, students who drag out their degree programs lose much of that savings in additional tuition, fees, textbooks, and lost wages. In this article, we examine the reasons why some students take so long to graduate.