Whether you are a high school student, an adult student, or someone looking for retraining, we have all the resources you need to make an educated choice about the right community college for you. We'll compare community colleges to other institutions of higher education, explore college rankings and the accreditation system, and provide useful tips to ensure your community college credits transfer easily.
View the most popular articles in Choosing a School: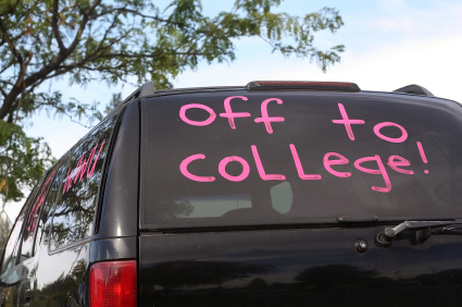 Should you go to community college or a four-year institution upon graduating from high school? The reasons for choosing community college first may be more compelling than you currently believe.
As the
cost of tuition continues to increase
at institutions of higher education across the country, many students are considering a transition to community college once they earn their high school diploma. Although these schools were once considered below par in terms of postsecondary education, the quality provided by many community colleges has been on track with many four-year schools today. The
focus on community colleges by the Obama Administration
has resulted in additional funding and
industry-focused training
that increases employment opportunities once the degree is earned. We have eight reasons why community college might be the best choice for some high school graduates.
Affordability
Although tuition is getting more expensive across the board, community colleges are still significantly more affordable than most four-year institutions. The average annual rate to attend a four-year university could run as high as $30,000 or more, while the annual tuition at a community college probably won't cost much more than $5,000. In addition, many community college students continue to live at home while taking classes, saving money on room and board as well.
Based upon our prior calculations comparing a community college with a private four-year university, you could end up
saving $80,000 by attending community college for two years first
!
With more affordable prices overall, community college students often find they can foot the bill for their education without having to take on a significant amount of
debt
prior to graduation. Considering that many university students graduate with debt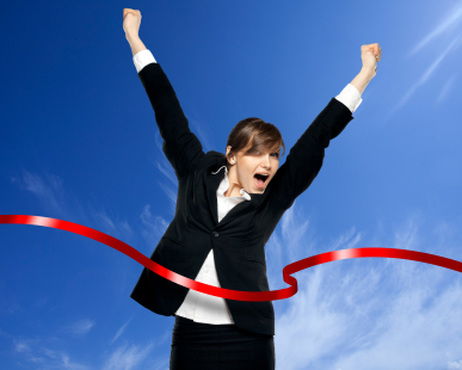 As you plan your community college journey, take advantage of this start to finish guide. Learn about some of the hottest community college degree programs today, the importance of tying the degree into the current industry needs and how to plan your community college degree for preparation into a four-year degree program.
Community college has come a long way since their humble beginnings, and now two-year programs have become an effective way for many to jumpstart a new career or advance their current job to the next level. Whether you are looking for a two-year degree program that gets you into the workforce faster, or you are
preparing for a four-year degree program
with an eventual transfer to a university, community colleges have what you are looking for. However, before you sign on with the closest community college, check out these tips to help you make the most of your two years spent at that institution.
Choosing a Degree Program
The plethora of two-year degree programs is one of the primary reasons more adult students are flocking to community colleges today. These schools offer a bevy of options, from general education degrees to career-specific training in everything from renewable energy to healthcare. However, the growing number of degree choices can also make it difficult for first-year community college students to settle on a program that will offer them both fulfillment and sufficient career openings. It is important to research degree programs carefully before choosing a major to ensure you find the program that will be both personally rewarding and financially lucrative.
According to data collected by the U.S. Bureau of Labor Statistics and reported by
College Board
, the top 10 degrees currently offered by community colleges in terms of job openings include: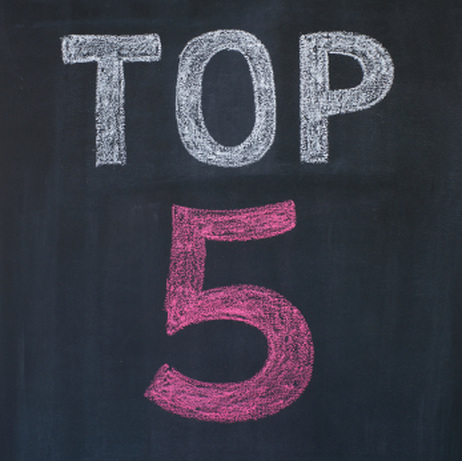 The final results are in for the Aspen Prize for Community College Excellence. We'll report on the top five community colleges in the country and how they made the grade.
After a full year of carefully assessing community colleges around the country, the Aspen Institute has recognized the top five performing schools with acclaim and hefty financial prizes. The awards were announced at the National Press Club in Washington D.C., where educators, business leaders and lawmakers were all in attendance. These five schools represent a broad base of institutions of higher education, in terms of demographics, location and areas of specialization.
About the Aspen Institute Award
The Aspen Institute began their quest for the top community college with a short list of 1,000 community colleges across the country. According to the Aspen Institute website, colleges were assessed on the following criteria:
Student Learning
Degree Completion and Transfer Rates
Equity in Education
Employment and Earning Potential after College
Improvement was also an area of careful scrutiny, particularly in regards to completion rates. With these factors in mind, the Aspen Institute was able to narrow the initial list of 1,000 schools to 120 by this past spring. From there, the organization chose
10 finalists to award prizes
; one top school was awarded $600,000, four runners-up each received $100,000, and five additional schools each received a glass trophy for their efforts.
The Focus on Community Colleges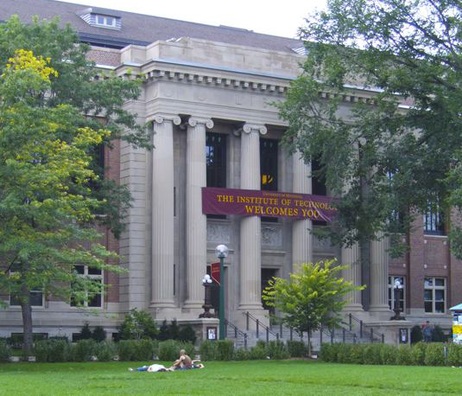 A recent decision by the University of Minnesota will limit the number of transfer students it will accept. How will this decision impact community college students in the area?
In what has been called a major setback for
Minnesota community college
students, the University of Minnesota has formally announced plans to reduce the number of transfer students to the school. While the university claims that the decrease will be just a "drop in the bucket" in regards to total transfer numbers, students and community college officials are voicing their concerns over the policy change. With
community college enrollment increasing
nationwide, it is possible that other universities will eye the new University of Minnesota policy with interest as they grapple with their own issues regarding a rising number of transfer students.
Pulling Back the Welcome Mat
According to a report at TwinCities.com, the welcome mat has a history of being extended to transfer students at the University of Minnesota. In 2009, the school accepted 3,260 new transfer students, which made up nearly 40 percent of their new student population overall. However, the university plans to cut the number of transfer students they accept by roughly eight percent over the next two years – which will translate to around 300 transfer students. The university cites various reasons for their decision, including their desire to form a solid, four-year relationship with more students coming to the school. The school has also stated that fluctuating transfer numbers from year to year put a strain on university resources.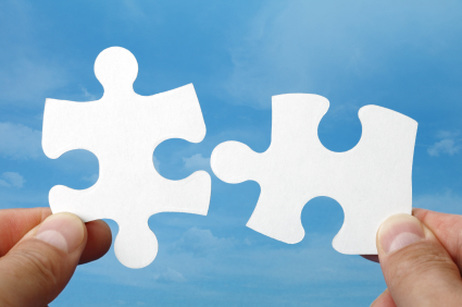 Learn about programs offered by community colleges that allow students to earn a two-year degree and then go on to earn a bachelor's degree either online or at a nearby university.
Students who are serious about earning a
four-year degree
will find that community college may be a good place for them to begin the process. Thanks to "2+2" programs cropping up across the country, students can now enroll in community college with their eyes set on goals after the associate degree is earned. Through partnerships with nearby universities and online programs, students have a precise educational direction that starts at community college and continues on through the four-year degree program. We'll take a look at what a 2+2 program offers community college students, as well as examine some of the 2+2 programs going on around the country today.
What is 2+2?
According to a report at the Grand Island Independent, a 2+2 program is one that begins in a community college, with a two-year associate degree or certification program. Coursework taken at the community college then transfers to a four-year program, allowing the student to complete a bachelor's degree in the same amount of time it would have taken if they had gone to the four-year institution right out of high school. Because the program is a partnership between the schools, students enter community college with a four-year end in sight and select courses at the first institution that will help them to achieve their ultimate goals.
The community college and four-year school work together to ensure all of the courses they offer complement each other for an overall, comprehensive degree program. Whether the second half of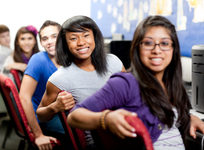 May 29, 2017
Community colleges are now embracing middle school students! Learn about summer programs at community colleges that offer excellent learning opportunities for middle schoolers.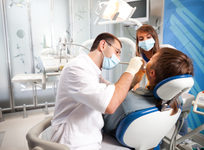 May 29, 2017
Learn about how a dental therapy program available at one community college could revolutionize the field - and your career options.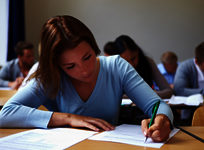 May 29, 2017
We take an in-depth look at recent studies that show placement examinations may not be the best way to place incoming community college students into the proper courses. What could be the alternative?