Graduate Early and Save Money by Testing Out of Community College Classes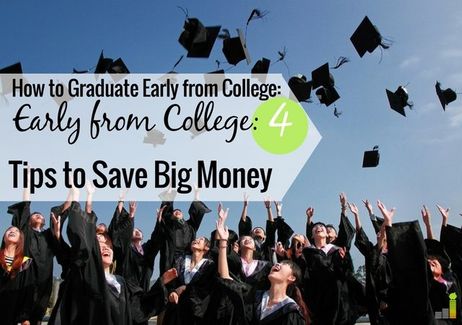 Learn about how you can save thousands in tuition costs by testing out of community college classes.
Are you taking unnecessary classes at your community college? You may be able to skip certain prerequisite courses by simply taking placement tests and earning passing AP test scores. If you can qualify for just 20 hours of course credit through your testing, you stand to save an average of $3,000 in
tuition costs
. In addition, by testing out of these courses, you not only save money, but can
graduate
or
transfer
early and enter into the
job market
more expeditiously.

How to Test out of College Classes
The purpose of placement tests is to determine whether or not a student has mastered the particular subject matter. While testing options will vary at each community college, all students should be able to take placement tests that will earn you course credits. For example, at
Warren Community College
in Michigan, students can "Accelerate their graduation from college by taking exams including Advanced Placement exams, the College Level Examination Placement tests or the Warren County Community College Institutional Credit by Exam tests." Through these exams, students can earn 30 to 45 hours of course credit - without having to actually sit in class!
Students attending
Warren Community College
can take the College Level Examination Placement (CLEP) or can earn credits through alternative exams:
CLEP - You can earn credit for college courses by taking CLEP exams, which are proctored by the College Board. Upon evaluation of the test scores, college officials can evaluate whether or not a student's CLEP performance is worthy of college credit.

Institutional Exams - In addition to the CLEP exam(s), Warren students can "challenge" for credit in any course. Without needing to enroll in the course itself, students can simply take the institutional exam for the course. Should the student pass the exam, they will be awarded with a passing mark on their transcript and obtain the appropriate credits.
Students attending
Middlesex Community College,
located in Bedford, Massachusetts, can also take advantage of testing opportunities on campus. At Middlesex, students can take specific exams outlined for their major. For example, if you are pursuing their
Biotechnology
degree, then you can take placement exams to opt out of their Algebra 2 and English Composition requirements.
Earning College Credit with AP Coursework
In addition to on-campus testing opportunities, students can earn college credit while they are still in
high school
. Students who successfully pass their AP exams can apply their AP work towards college credit. To obtain these credits, you need submit a request through the Educational Testing Service to directly send your AP exam scores to your community college.
Currently, the College Board has approved AP exam opportunities for more than 30 subject areas, including:
Art History

Calculus

English literature and language

Chemistry

Computer science

Economics

Environmental science

European, World and US history

US Government

Biology

Physics

Music theory

Physics

Psychology

Statistics

Studio art

Languages, including Chinese, Japanese, Italian, French, German, Latin, and Spanish
Learn about the steps you need to take to successfully transfer from a community college to a 4-year institution.
Online courses are an affordable and convenient alternative to attending a traditional university. With the advent of the first all-online community college in California, the world of community college is changing and changing quickly. Keep reading to learn more.
Many people view college campuses as bastions of free speech, but recent actions taken by some institutions of higher learning indicate that this may not always be the case.