How to Get Help for Your DUI through Your Community College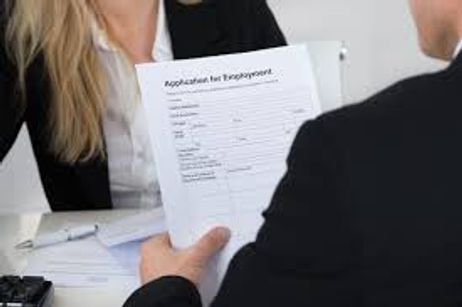 If you are facing a DUI, your community college can be an excellent resource for affordable legal assistance and counseling programs.
If you face potential DUI (driving under the influence) charges, you will need to seek immediate legal aid. The legal consequences for a DUI can include severe fines, mandatory jail time, and alcohol abuse treatment classes.
Fortunately, if you are a student facing a DUI charge, your community college may be able to offer support. With many community colleges hoping to help students avoid future DUI incidents, your campus may offer preventative programs, alcohol and substance abuse treatment options, and additional resources.
The Dangers of Impaired Driving Among Community College Students
In examining the current alcohol-related crisis among college students, statistics compiled by
drunk driving lawyers
reveal that approximately 2 million college students chose to operate a motor vehicle while under the influence of alcohol every year. Researchers have also found that over half a million people ranging from ages 18 to 24 experience injuries due to alcohol related incidents. Furthermore, approximately of college students admit to experiencing poor academic performance due to their drinking-related choices.
With the awareness of these serious issues related to alcohol abuse, students who are facing a DUI or drinking problem should speak with their
community college counselor
to find out about specific on-campus treatment programs.
Legal Services at Community College
Some community college students in need of legal support may struggle to find the financial means to pay for a professional lawyer. Fortunately, many community colleges have programs that provide current students with free or reduced cost access to lawyers and
paralegals
. For example, students enrolled at
Hudson Valley Community College (HVCC),
located in Troy, New York, can access legal services for free or reduced cost.
According to
drunk driving lawyers,
more than 100,000 college students are arrested for alcohol-related crimes each year. Having access to free or reduced cost services from one's community college can help guide students towards making better choices while coping with any legal ramifications.
Alcohol Education and Abuse Treatment

Judges reserve the right to require any individual guilty of a DUI to attend substance abuse courses or counseling. In order to help students gain greater awareness of the dangers of alcohol and substance abuse, community colleges across the country offer approved DUI classes for persons convicted of driving under the influence.
For example,
Des Moines Area Community College,
located in Iowa, has been approved by the Department of Education to provide treatment classes for individuals with a potential abuse problem. As school leaders reveal, "The purpose of the program is to teach participants facts about alcohol use and abuse, and through education to encourage low risk choices in the use of alcohol." Considering that over 30 percent of college students may have potential alcohol abuse and/or alcohol dependence issues, having access to recovery classes can help students overcome their current struggles, while hopefully preventing harmful habits from being repeated.
Additional Community College Prevention Efforts
Community colleges are also taking a proactive, preventative approach towards alcohol abuse. For example,
Warren County Community College
(WCCC), located in Washington, New Jersey, devoted a day in March to the "Save a Life Tour." As the
Warren Report
reveals, WCCC students were provided with an opportunity to drive in a drunk driving simulator. This allowed students to get behind the wheel of a vehicle
scientifically engineered
to demonstrate how drunk driving can impair proper motor functioning. As officials further explain, "The simulator is able to show how one's reflexes and reaction time is not the same after drinking, as opposed to being sober."
Through innovative educational programs and opportunities, WCCC is one of the many community colleges hoping to help students make smarter and safer choices around the country.
Learn about mentoring programs at community colleges around the country and the benefits they offer to students.
Learn how community colleges and associate degrees can lead to high paying careers.
Learn what to expect in terms of classes and student life in your first semester of community college.