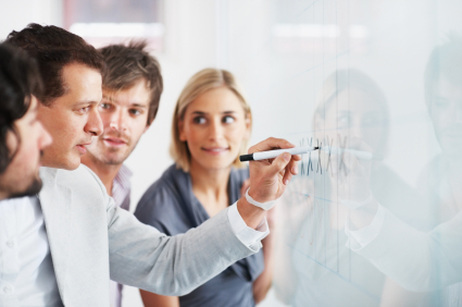 We explore the various ways students can take full advantage of learning opportunities at community colleges today, from high school programs to worker retraining and transfer agreements.
It is important to note that these dual-credit programs are not without their share of requirements as well. Students are typically expected to maintain a high GPA in their high school courses to even qualify for the program. In addition, they will be required to achieve a prescribed GPA in their college coursework as well. College classes may also be offered on weekends and during school holidays, leaving dual-enrollment students little free time.
Students interested in transfer programs need to check with the local community college prior to enrollment to ensure such a transfer policy exists. It is also a good idea to check with the four-year institution prior to beginning any college coursework, so that classes chosen at the community college level will directly apply to the four-year degree. These transfer agreements are becoming more common and often involve multiple schools throughout the state to provide students with plenty of good academic choices close to home.
Online classes can be a convenient option for many students – as long as they are prepared for the technical requirements of the class. Most online courses will have specific requirements in terms of computer and network capabilities. You may be required to update your system or add accessories like a microphone to take full part in the online option. Check requirements for online classes before you enroll to ensure you are ready to roll on the first day of classes.
Some students also find that the online environment makes it more challenging to commit to assignments and stick with the coursework. You must determine whether you are the type of student who can work well independently before you attempt the online option. If you are a person that craves social interaction and requires the presence of an instructor to remain on task, you may find the classroom environment, or even a hybrid option, is better suited to your temperament.
While hybrid classes can be a nice alternative to course completely on campus or online, the same technical requirements will exist for the online portion of the class. In addition, students may need to spend some time figuring out the online system, including how to find and access the class. Students may also be required to attend an online orientation that goes over the finer points of the virtual classroom.
Community colleges tend to partner with local businesses to provide the training those companies need to produce skilled workers. This job training may be a part of a complete degree program, or it may be one or two training courses specifically designed for an employer in the area. This is an excellent way to hone professional skills without investing time and money into a full degree program.
Like other special programs offered through community colleges, many study abroad programs may have specific requirements students must meet before they can be eligible for the program. For example, the study abroad program at Bergen Community College requires students to have one semester of classes at the college under their belts, and a minimum GPA of 2.5. Some study abroad programs may require an even higher GPA. In addition, students may need to have current full-time status and be in good standing with the school.
Another option in non-credit courses may be in the area of professional development. Community colleges often partner with local businesses to provide targeted, ongoing training to their employees. Classes may range from instruction geared specifically to management to introductory classes offered to new-hires of the company. The good news is that companies usually pick up the tab for these classes, so you can enrich your professional portfolio without emptying your own pocket to do so.
Community colleges are worlds where all types of learning are encouraged, whether through a structured degree program or another setup altogether. No matter how old or young you are, or where you are at in your life professionally or personally, your local community college offers the chance to broaden your world through knowledge. Check out the course options at your local community college and discover a whole new world of learning waiting for you!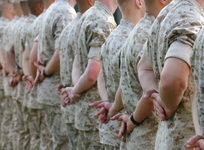 February 20, 2017
After serving our country in the Armed Forces, many veterans find themselves unsupported by community colleges. Thankfully, several campuses are hoping to change the landscape of support for veterans.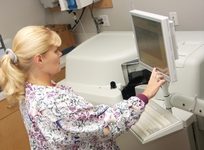 February 17, 2017
Did you know that you could be a certified nursing assistant in just three months? Learn about programs at community colleges that can have you trained for a nursing career in just weeks.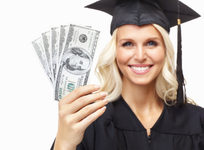 February 17, 2017
Looking for a six figure job? You've come to the right place! We list some of the highest paying jobs currently available with a community college degree.