Get helpful tips and expert advice on boosting your GPA. This section will provide valuable tips on studying, mentor programs and how to avoid academic probation. Examine the latest trends in student motivation techniques, take a good look at online learning, and find resources to guide you on the path to success.
View the most popular articles in Improving Learning: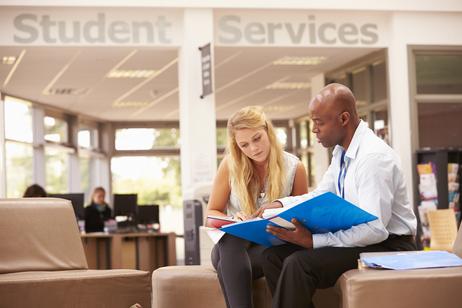 The opportunities you take in community college will help to shape the rest of your life, so don't be a passive observer! Take control of your community college education.
Each year, millions of students graduate from high school and move on to higher education. While 4-year colleges and universities may be the more traditional option, community college works for many students. If you are thinking about enrolling in community college, take the time to learn about this option from every angle.
In this article, you will learn about the pros and cons of community college to help you make your choice. If you do decide that community college is right for you, you'll also receive tips for taking control of your community college education so you can graduate with the best chance for success upon entering the "real world".
Is Community College Right for You?
If you think that community college could be the right choice for you, you would be wise to learn about the pros and cons of making this choice. Community college is an excellent alternative to four-year colleges and universities, but it isn't the right decision for everyone. Here is a list of advantages that may be associated with community college:
Many community colleges offer smaller class sizes which could mean more personalized attention and instruction from your teachers.
Community college is generally much less expensive than traditional 4-year schools, especially if you continue to live at home.
Many community colleges offer online classes and night classes, making it a more practical option for people who are working full-time or who have a family.
You may be able to complete your core classes at a fraction of the cost and then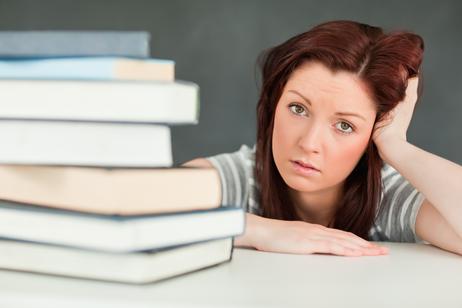 When you first start college you may be overwhelmed by the newness of it. But keep these common mistakes in mind as you go through your first year to make sure that you are properly setup for the rest of your college career and your life thereafter.
College is a time of learning and self-discovery. It is exciting to finally be out in the world on your own – you don't have to answer to anyone and you can do whatever you want, more or less. But just because you have more freedom in your life doesn't mean that you can abuse it. Learn from the example of some college students who didn't take college quite as seriously as they should have, and now they are paying the price.
Top Academic Mistakes You Want to Avoid
College is where you will learn the information and skills you need to succeed in the "real world" as an adult. You will pick a major and then take all of the classes you need to graduate with a degree in that major which will (hopefully) get you a job after graduation. There is no need to pack your class schedule with all of the hardest classes the school has to offer – you aren't really trying to impress anyone. But there are some common academic mistakes you want to avoid. Here are a few of the most common academic mistakes first-year college students make:
Believing that college is just like high school. In high school, your teachers hold you accountable for doing your classwork and for showing up on time. Once you get to college, however, it is on you to keep up with your classwork and homework, and to show up for class. This requires a certain degree of self-discipline which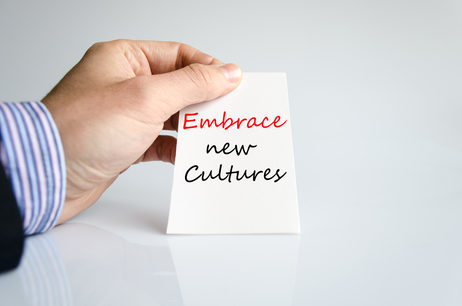 While study abroad has long been considered an option only for students at four-year colleges and universities, there are actually many options for community college students who would like to experience studying in another country.
For many students attending four-year colleges or universities, a semester abroad is a typical experience and one that offers a host of benefits. Students who study abroad have the opportunity to live and study within a new culture, and often have the chance to hone valuable language skills.
However, for community college students, many of whom have important responsibilities outside of the classroom, spending months away from home and work is impractical at best, and more than likely impossible.
In recent years several community colleges have identified the benefits of studying abroad, and have acknowledged the unique challenges their students face in doing so. As a result, many community colleges now offer short-term study-abroad programs, as well as traditional semester programs. In the last decades, the number of community college students who take the opportunity to study abroad has expanded tremendously, from just fewer than 4,000 students back in 2001, to almost 300,000 in 2015.
Community colleges offer programs to fit the schedules and unique learning needs of almost any student:
Short-term educational programs
Traditional semester-long programs
Short and long term volunteer or service learning programs
Community college students can work with study abroad program providers, who will coordinate with a student's college to assess the credit available for different short and long term programs. They can also enroll directly with foreign universities and transfer credits when they return. Finally, students can work with their own community colleges' programs.
Short Term Study Abroad
Several providers offer short-term study abroad programs that are ideal for busy community college students.
In recent years, interest in competency-based education has risen drastically. It is a form of learning in which students engage in self-paced instruction and assessment of aptitudes rather than attending traditional courses and receiving traditional grades. Seen as the future of community college education by some, and as a cheapened version of a real education by others, competency-based education appears to be here to stay.
The essential difference between competency-based education (CBE) and traditional programs is that CBE measures learning without regard to time. They utilize direct measures of assessment to determine understanding of content, as opposed to requiring a certain number of credits or contact hours of class time in order to earn a letter grade. Students instead demonstrate what they know when they know it well enough to be deemed competent. In essence, it is much like an AP exam, only on a far larger scale: AP students must pass a test with a certain level of competency in order to earn credit for the course. Students in a competency-based program must do the same for each course they undertake.
The
first program
completely based on competencies rather than credits was green-lighted by the Department of Education in August of 2013 at College of America, a community college associated with Southern New Hampshire University. Since then, there has been a push for this type of system to be implemented at community colleges across the country. This movement is the result of several shifts in the landscape of higher education in recent years. As the cost of a college education continues to rise, community colleges, universities, federal agencies, and private entities have been exploring a less expensive way for students to obtain a degree or certification. The individualized pacing of CBE is seen by many as a solution to this problem, as it is a system of learning completely free of time-based instruction.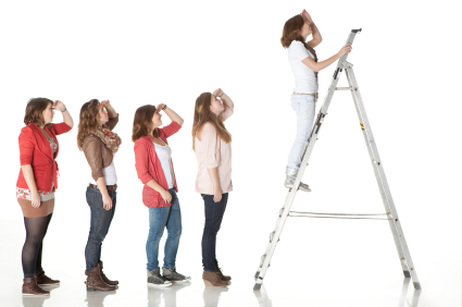 A new report from the American Association of University Women found that the primary barrier facing women in community colleges today is decreasing access to affordable childcare. What can community colleges do to remove the barrier?
Community college is often the choice for women seeking higher education. These institutions typically provide many features adult female students need, including proximity to their homes and affordable tuition rates. However, one primary barrier consistently interferes with a woman's ability to complete her community college education, according to a recent report.
Primary Barrier for Student Parents: Affordable Child Care
The majority of student parents at community colleges today are women who are trying to juggle family, work and school responsibilities as they pursue a higher education. A new report released by the American Association of University Women (AAUW) shows that the largest obstacle facing this student demographic is access to
affordable child care
. Unfortunately,
Raw Story
reports that these findings have been released at a time when federal funding for child care is dwindling across the country.
The report, titled, "
Women in Community Colleges: Access to Success
," was officially released just before Mother's Day. The authors of the report, Andresse St. Rose and Catherine Hill, used a variety of sources as they put together their analysis. These sources included a review of community college literature, interviews with college students and leaders, and program materials from select schools. Federal data was also used to compile the report, including facts and figures from the Integrated Postsecondary Education Data System and the Beginning Postsecondary Students Longitudinal Study.
Significant Number of Students Impacted by Barrier
According to the report, the child care obstacle impacts female student parents most often. The report states, "A majority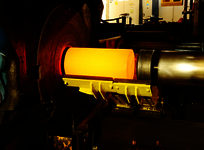 May 20, 2017
Corrosion technology is one of the hottest new industries community colleges are training for. Currently, only a handful of schools offer a program, but the field is open for new graduates.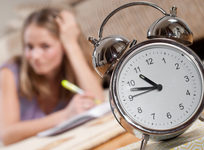 May 20, 2017
A recent report revealed that many California community college students take twice as long to get an associate's degree as is normally required. While community college is less expensive than attending a four-year institution, students who drag out their degree programs lose much of that savings in additional tuition, fees, textbooks, and lost wages. In this article, we examine the reasons why some students take so long to graduate.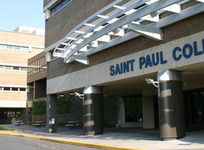 May 20, 2017
We take a look at the latest annual college rankings from Washington Monthly, which provide a list of the top community colleges in the country as well as four-year schools.